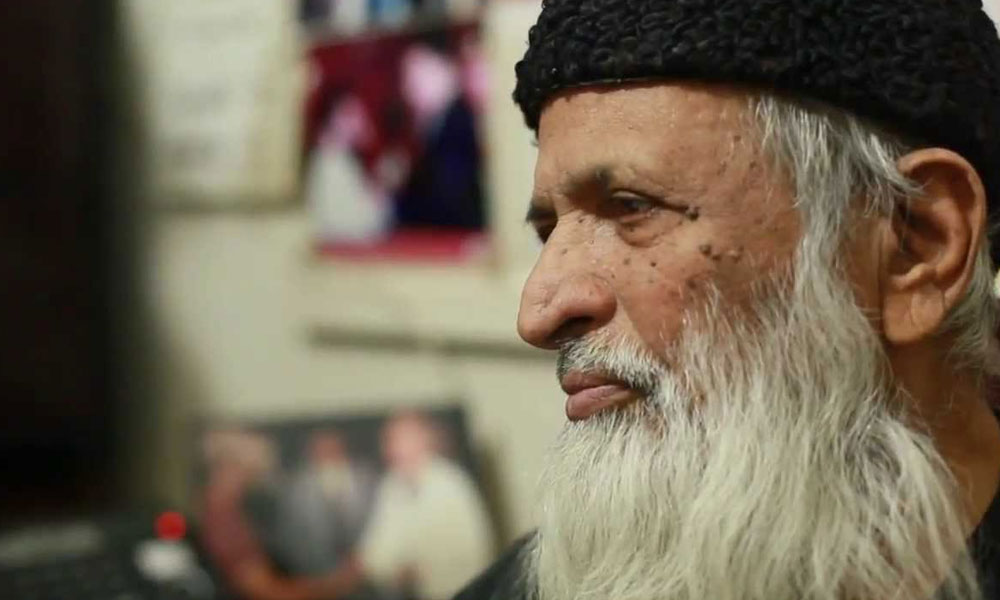 Pakistan's prominent philanthropist, Abdul Sattar Edhi has passed away in Karachi at the age of 92. The legendary social worker was suffering from severe complications rising from kidney failure.
Faisal Edhi, the deceased son, has announced that Edhi's funeral prayers will be held after Zuhr prayers at Memon Masjid on Saturday, July 9 2016. The humble humanitarian will be laid to rest at Edhi village.
"He wished to be buried in the same clothes he used to wear. He also wanted to donate his body parts, but only his cornea can be donated as rest of the organs were not in healthy condition," Faisal added.
Earlier in the day, Edhi was shifted to ICU at Sindh Institute of Urology and Transplantation (SIUT) where he was breathing with the help of a ventilator.
Abdul Sattar Edhi is the founder of the nation's most revered social organization and charity center "The Edhi Foundation". His uncountable contributions for the whole of humanity will be remembered forever. May his soul rest in peace!