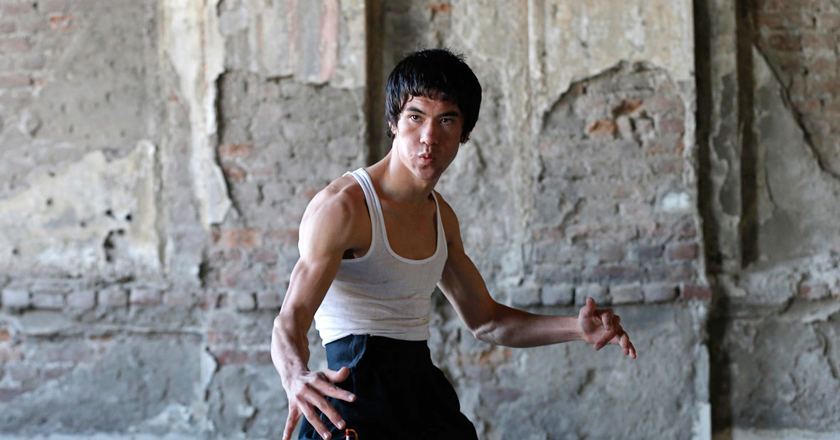 By Sarah Alam
Afghan Bruce Lee enjoys blazing rise over Facebook Hailing from Kabul, a young Afghan man with a remarkable resemblance to Bruce Lee, the Chinese born film actor famous for his skills in martial art, is becoming increasingly popular in the internet world.
The 20-year-old Abbas Alizada has shown the world an entirely new picture of his country in a very talented and entertaining way. Boasting a Facebook page named 'Bruce Hazara' with videos and photos which shows Alizada as performing the Lee's famous poses, the so called "Afghan Bruce Lee" has become a web hit. This is also featured as another Facebook page by the name Afghan Bruce Lee- Abbas Alizada, that has over 4000 likes.
Reported by several international news agencies such as BBC and Al Jazeera television , who made a documentary on this rising star of Afghanistan, Alizada wishes to achieve worldwide fame. "I want to be a champion in my country and a Hollywood star," he said. Alizada belongs to a poor family of 10 children. Since his family couldn't afford the fees of an academy of Wushu, a trainer took him under his ownership.
L
Sporting a Lee-like bowl haircut, Alizada goes to Kabul's isolated Darulaman Palace twice a week for training purposes. Meanwhile, the internet sensation declined the name 'Bruce Hazara' given to him by his companions and claimed that he prefers to be known as 'Afghan Bruce Lee' due to the country's ruling tribal divides.
Afghanistan has been under constant threat from Taliban since 2001, who have stepped up their attacks against the Afghan forces and citizens.
Abbas Alizada's recent recognition in the Internet world and his success in the martial arts tournament give a positive impression of the country and signals at the transformation that took place since the US-led intervention in the war-weary nation.