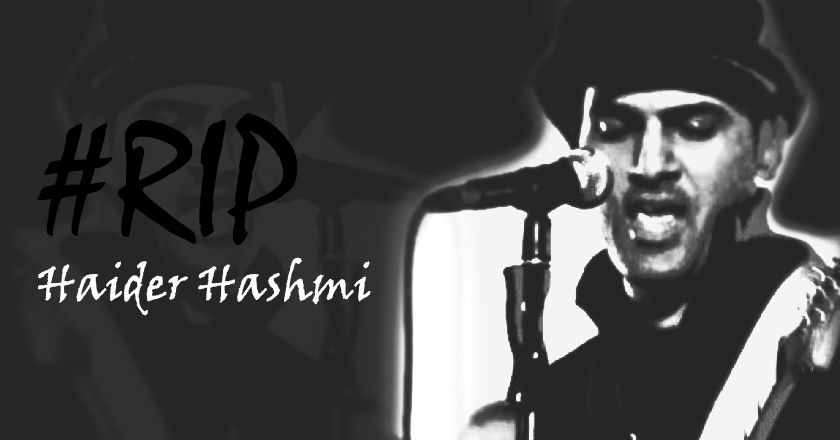 Haider Hashmi, the famous guitarist from Aaroh band is dead.
The famous guitarist and an important part of a local rock band of Karachi, Aaroh., Haider was diagnosed with Brain tumor last month and since then had been admitted in the hospital.
Last night at 11 o clock the news that saddened all our hearts Haider's departure from this world.
Some of his famous works include amazing sound tracks from Aaroh band Raag Neela, Pyar ka Jaal and Janay Kyun with him as the lead guitarist.
A true artist and an amazing father, Haider left behind a wife and a child.
No comments have till now been received from Aaroh's band members, but surely it's an irreparable loss not just for the band but also for the entire Pakistani Music industry.
Haider Hashmi you will surely be missed.
We pray that his soul rest in peace.
Mera Pyar by Aaroh (Haider Hashmi on Guitars)
Let's Relive one of his awesome projects: