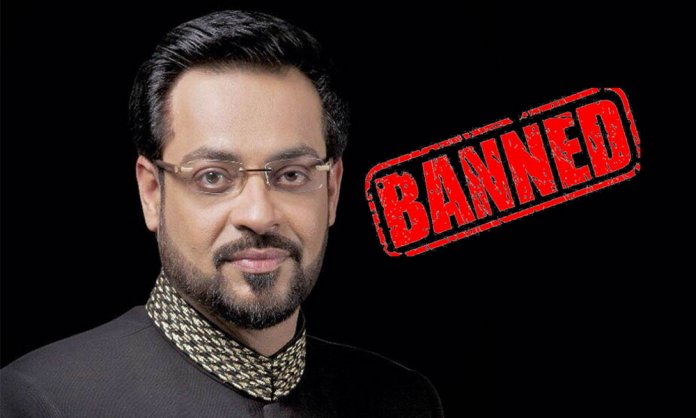 Rising to fame with his show 'Aalim Online', Aamir Liaquat became the"ratings king" in the country and hence, the king of controversies!
With an established fan base of hundreds of thousands of followers, everything the televangelist does becomes the talk of the town.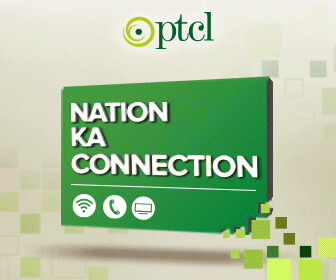 And once again he has landed himself in hot water!
It appears that the recent controversy that broke out, has not just violated the regulations of PEMRA but also has hurt the sentiments of his fans.
The incident took place on the sets of his Ramadan transmission on BOL TV, in which he got into a heated religious debate with the scholars on his show.
 This time, it seems that the scholar may have gone too far!
Viewers expressed their outrage over the harsh words spoken by the host and went on to social media to rant about it. Eventually, the whole episode caught the attention of not just PEMRA but the officials of a social media network as well.
In a press release, the media-watch served a 30-day ban on Aamir Liaquat, barring him to appear on any TV channel in Pakistan.
PEMRA prohibits Bol News to broadcast or Re-broadcast, programmes titled "Ramzan Main Bol" and "Aisa Nahi Chalay Ga" pic.twitter.com/wG8KInm4Rg

— Report PEMRA (@reportpemra) May 25, 2018
However, this was just the beginning of the troubles for the scholar!
Viewers, outraged over the statements by Aamir Liaquat, reported on his official page on Facebook in which he had over 2 million followers. This led to Facebook permanently deleting his page on the giant platform.
However, his Twitter page is still up and running, with Liaquat continuing to defend his stance.
Old Habits Die Hard
This is not the first time that Aamir Liaquat had to face troubled waters. Known for being one of the boldest hosts on televisions, let's take a look at all the times he landed himself in the danger zone.
Profane language
In a video leaked in 2011, Aamir was spotted using strong language, making fun of his religious guests and singing indecent songs while talking about various movies.
Showing an entirely different side to the respected scholar, the video sparked a great controversy over his stance on being a religious personality. However, Aamir later claimed that the video was dubbed and was a ploy against him to malign his name.
Free Babies
In 2013, Aamir Liaquat, in his Geo show 'Aalim Online' gave away babies for 'free' on a live television show.
The babies, rescued by local NGOs, were "handed out" by the host as a Ramadan gift to childless couples.
Apart from the act itself, that there was no proper investigation that took place or any proper paperwork to support this.
Acting Out A Suicide
In yet another incident dated back to 2016, Aamir Liaquat once again found himself in hot water after he was seen encouraging the act of suicide on the show.
PEMRA immediately took note and stated that airing such content is a violation of rules set by the media watchdog.
And The Shenanigans Of Aamir Liaquat Hussain Continues!
Going by the history of the televangelist, one waits with bated breath to see which controversy the scholar will land himself in next.
Stay tuned to Brandsynario for more news and updates.