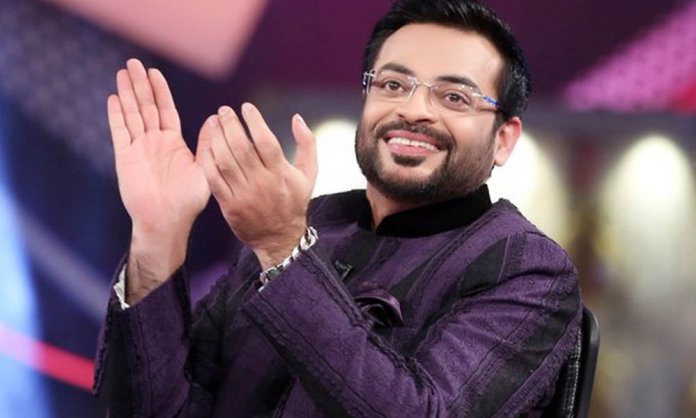 One television host who has been known for his particularly "savage" and "honest" approach is none other than Aamir Liaquat.
The host has always been in the headlines for one controversy or another – be it his leaving a particular political party or his entry-exit for a channel.
Aamir Liaquat & Veena Malik Takes a Dig at Meera in Ramadan Show
And yet again he has managed to surprise us!
Hosting the Ramadan transmission on BOL TV, Aamir Bhai shockingly took a dig at his own channel.
BOL Network has been in the news for quite some time over withholding the salary of its employees. Seems like Liaquat too is the victim of the situation and did not shy away from making fun of his own channel.
Apparently, Aamir Bhai had invited the producer's daughter on his show. Coincidentally, it was her birthday and that's when he asked the little girl what she had asked her father for her birthday.
Not knowing what to say, she said that she had asked her daddy for a gift – and it was then, Aamir Liaquat stepped in with his savage comments and asked the little girl to ask her daddy for the salary of employees!
Clearly, Aamir Liaquat is the king of trolls!
Of course, our "favorite" host couldn't stop at that! No way! He had to take it one step further and he did!
In another segment of the show, he asked the religious scholars who were guests on his show, a 'wazifa' for getting salaries on time!
What followed was an interesting conversation (and a highly sarcastic one at that!) which we just HAD to share with you!
Check out the "delightful" conversation below!
For those who don't remember, Aamir Liaquat left BOL last year and accused the channel of not paying salaries.
Seems like his issue remains unresolved! But then why he joined forces with the network again, it is still a mystery to us.
Stay tuned to Brandsynario for more news and updates.