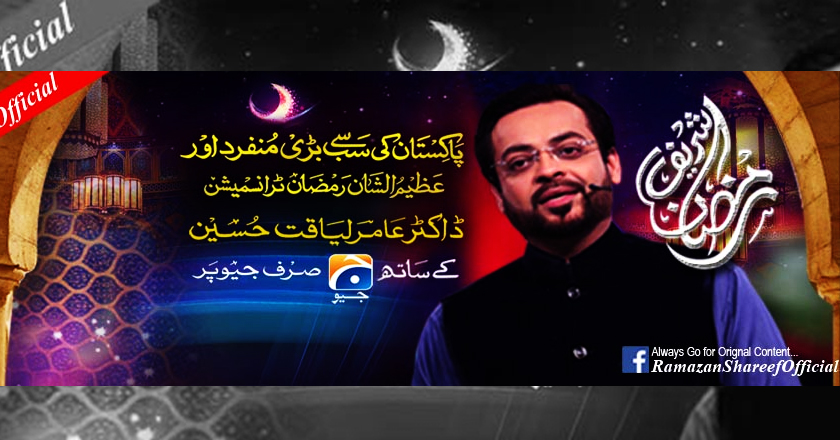 With the holy month of Ramadan just a few weeks away, televangelist Aamir Liaquat Hussain has announced his plans to host Ramazan Transmission 2015 on Geo, titled, Ramazan Shareef.
The religious scholar and morning show host is one of the most watched TV personalities. Known for his round the clock transmission and in-depth religious knowledge, Hussain's name has been linked to a number of media controversies in the past.
Often called the trendsetter for Ramazan transmissions in Pakistan, Aamir Liaquat hosted last year's broadcast from Express Entertainment. Although successful, the transmission was outperformed by ARY's smartly orchestrated transmission that included the duo Junaid Jamshed and Waseem Badami in sahoor and iftaar time, followed by Fahad Mustafa's widely popular game show, Jeeto Pakistan.
However, after an ill-fated controversy, it is highly improbable that Junaid Jamshed will return to ARY or any other channel as for that matter, hence giving Liaquat a wide berth to score high on the rating charts for Geo once again.
No official announcement has been made for this year's Ramazan Shareef transmission but we can safely predict an extravagant set, cooking segment, game show segment and myriads of brand endorsements for this year's Ramadan.
Stay tuned to know more about Ramazan Shareef's schedule and registration process.