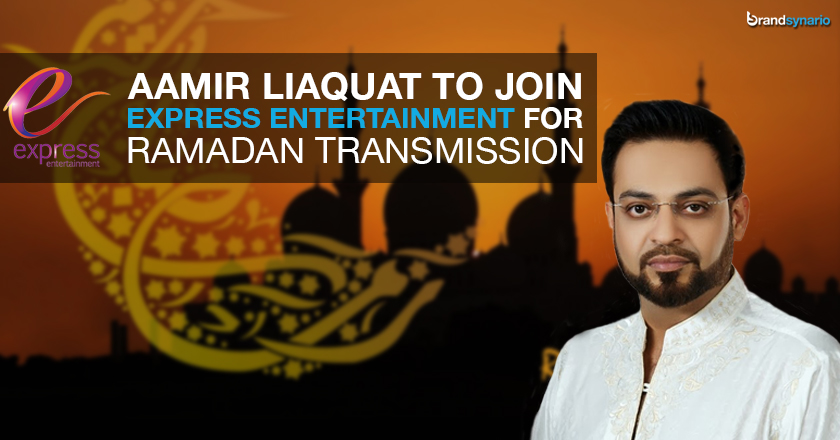 Rumor in the media industry says that the vice President of GEO Television Network, Pakistan's most holier-than-thou religious scholar and the entertainer of the year 2013, Amir Liaquat is leaving GEO network to host the Ramazan transmission at "Express Entertainment" 
Although no official announcement has been made by the channel or Mr.Liaquat yet but since GEO is now suspended for an unknown time limit, Pakistan's Ramadan hero thought  it's wise to move to Express to feature in live Sahoor and Iftaar transmission rumoured to be named "Ramadan Pakistan"
Following his footsteps, prominent TV anchors and journalists from GEO "Kamran Khan" and "Najam Sethi" are too rumored to make appearances on Express Television. 
A few days back, Liaquat appealed to the cable operators to open Geo Network so that Muslims from around the world could benefit from his popular shows broadcasted on the upcoming sacred nights and in the holy month of "Ramadan".
But seemingly, it is doomsday scenario for GEO. The network is paying a heavy price for blaming ISI for the attack on its senior journalist, Hamid Mir.
Amir Liaquat's "Amaan Ramadan" broke all records of ratings in 2013, the 41 year old scholar, anchor, advisor, counselor, and comedian (and we can continue with the list later) will apparently take the show's concept along with its famous segments like Loh-e-Qurani to Express Entertainment.
Let's see if his break up from GEO turns out to be lucky for both him and Express Entertainment.