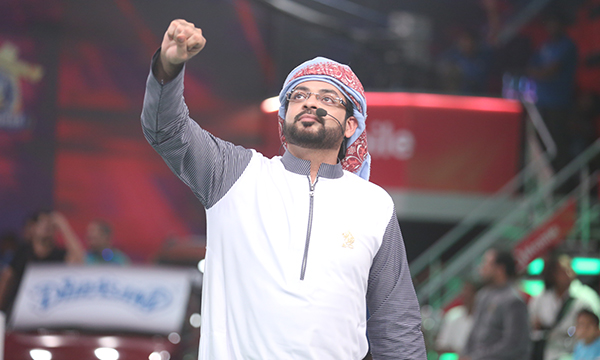 501 views
Extravagant sets, prizes worth million, incessant shouting and uproar – Yes, we're talking about one of the most watched Ramazan transmissions of this season – Ramazan Shareef with Aamir Liaquat.
Love it or hate it – the show and its host's popularity is evident from the audience coming in from different parts of Pakistan. Even Pakistanis from faraway lands such as Chitral, Muzaffarabad and many other places are flocking in to attend the transmission to be a part of the game show.
Brandsynario Team decided to spend a day at the sets of Ramazan Shareef and here is what we found out:
The over-the-top lavish set of the show is located at TCP godown, Korangi, Karachi.
The total cost of the sets, Ramazan Shareef and Inam Ghar amounts upto PKR 50 Million (5 Crore). Including its exotic bird collection – swans, macaw, peacocks, pigeons and the surrounding pond with various type of fish.
Throughout the month of Ramazan, Dr. Aamir Liaquat's Inaam Ghar is set to distribute prizes worth 40 Million PKR (4 Crore)
A total of 500 iftar boxes per day is distributed with each box costing 250 PKR.
Here is an inventory breakdown of the prizes being distributed on the show:
27 Cars
535 Bikes
550 Microwaves
120 Dubai Tickets
120 Splits
120 Pel Fridge
1500 Q Mobiles
2000 Food Factories
2200 Men's Suiting
5000 Giveaways (200-500 Daily)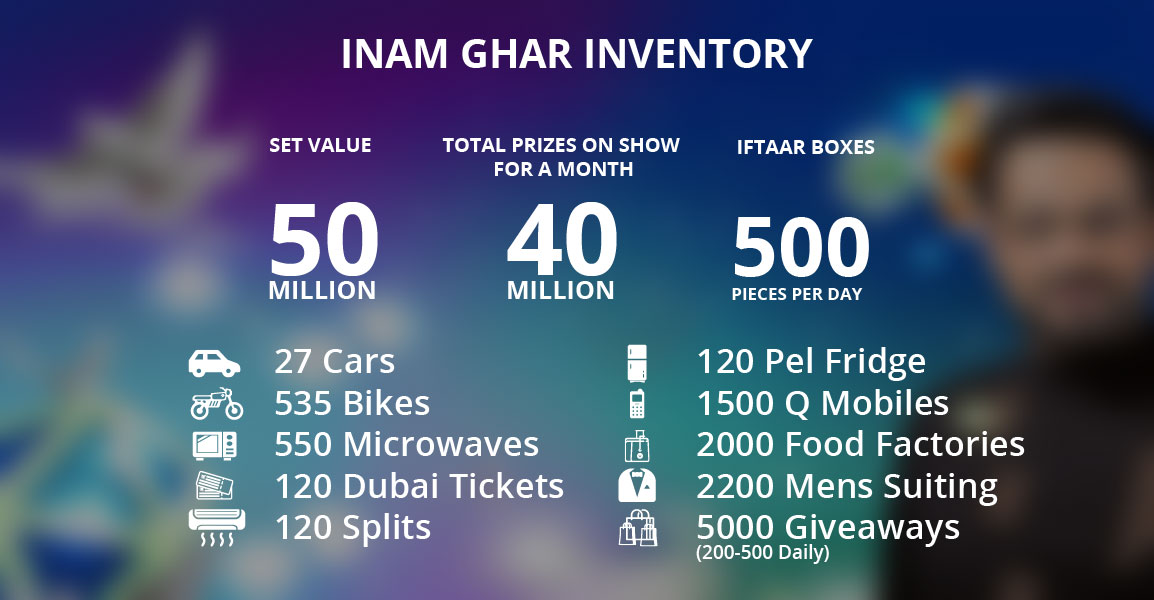 Nearly every attendee in the game show goes home with a prize. While some are energetic other are desperate to get their hands on prizes.
See some candid shots from the show here: