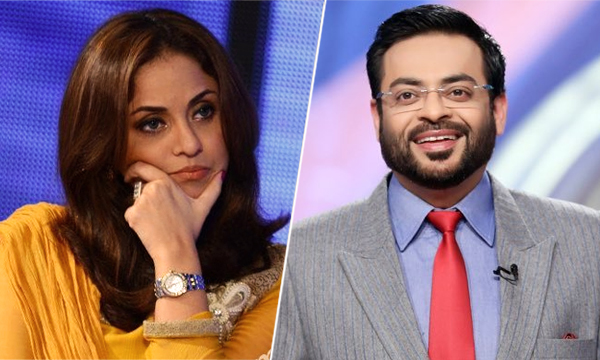 BREAKING: In a shocking turn of events, Aamir Liaquat will soon replace Nadia Khan as the new morning show host on Geo Entertainment. According to sources, Nadia Khan has resigned from her recently launched morning show, 'Nadia Khan Show' due to various factors.
Sources also cited that Khan found it hard to get along with Aamir Liaquat Hussain, who is the host of Geo Kahani's morning show 'Subha-e-Nau' and the President of Geo Entertainment.
Shab-e- Mairaj Transmissions on GEO TV & ARY Digital: Timings & Details
Not so surprisingly, it's none other than Dr.Liaquat himself who will replace Nadia Khan with a new morning show on Geo Entertainment.
[fb_embed_post href="https://www.facebook.com/subhpakistan/photos/a.564805216986716.1073741828.561153797351858/822930374507531/?type=3&theater/" width="550″/]
The show will commence from the morning of Eid-ul-Fitr. Stay tuned to find out more on this shocking development.
Aamir Liaquat Announces 20-Hour Long Ramadan Transmission on GEO TV