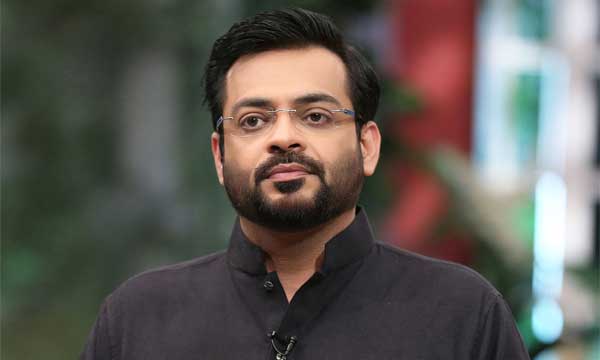 Aamir Liaquat is known for his dramatic antics, known to be pretty ambivalent and indecisive in nature. He has a long history of switching channels, becoming the only host in Pakistan who has worked for almost every network of the nation.
A Few Weeks Back,  Aamir Liaquat Dropped A Bomb On All Of Us By Declaring His Divorce From BOL Network & Ending His Year-Long Relationship With the Channel!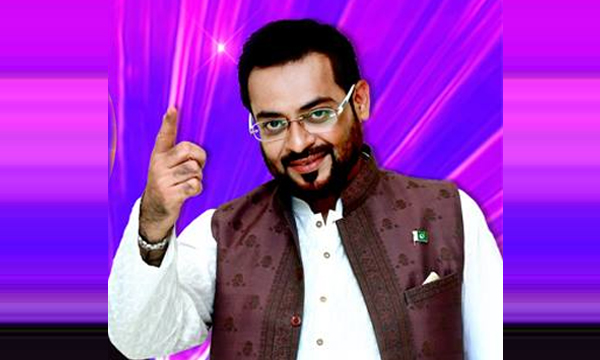 This did not come as a shock to many, as it was true to his nature of switching channels. Done with BOL now onto the other, we do wonder what channel he would be moving to next as he declined rumors on him joining Geo.
The reason the popular TV host has cited for leaving is long overdue salaries that the channel owes him amounting to a whopping Rs. 8.5 Crores! 
The journey has come to an end & not a friendly end. Now I am not part of #BOL. They owe me my dues. #KhudaHafizBOL

— Aamir Liaquat Husain (@AamirLiaquat) November 18, 2017
Aamir Liaquat has now begun leaking his conversations with BOL's owner Shoaib Shaikh regarding the payment the channel owes him. 
Listen to the Call recording between Aamir Liaquat and Shoaib Shaikh here!
First #LeakCall of #FraudShoaibShaikh 59 (the most dangerous) are left, including 10 calls in which he directed me to do a show against "XYZ", he used my emotions in the name of #Islam and #Pakistan. I have reserved the right of reply to @iamhamzaabbasi pic.twitter.com/kmOeLEbpc6

— Aamir Liaquat Husain (@AamirLiaquat) December 3, 2017
Take it from Aamir Liaquat to be overly dramatic about everything! The video begins with a voiceover in a bulky voice speaking against the so-called 'Fraudster' Shoaib Shaikh.
The call recording proves Aamir's claims of over at least 8 Crore rupees from the BOL network which are still pending over the year he has worked for the channel.
He also adds that he has 59 more calls to leak, this was done in reply to Hamza Ali Abbasi's allegations against the ex-Bol TV show host when he mentioned the 'dues' were all a fabricated story by Aamir Liaquat.
We await Hamza Ali Abbasi's reply on the matter now.
What are your thoughts on the matter? Let us know in the comments below.
Aamir Liaquat Has Finally Joined a New Channel After Leaving BOL
Stay tuned to Brandsynario for latest news and updates.