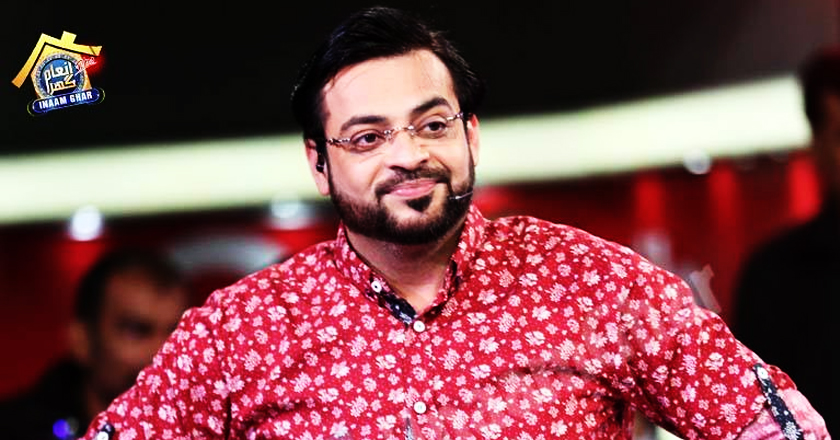 So it's time for HSY, Asim Jofa, Sana Safinaz, Gul Ahmed – well, to be precise, every fashion house in Pakistan to make way because Aamir Liaquat is coming up with his own Lawn Collection for 2015.
After conquering the vast fields of hosting religious and live shows, the renowned host/scholar is all set to launch a lawn brand in collaboration with Ghulam Shabbir Textile Mills. 
The big announcement was made during Aamir Liaquat's ongoing morning show, Subh-e-Pakistan on Geo. The owner of the textile mill, Ghulam Shabbir announced the amalgamation amidst praises and Junoon's Song 'Yaaron Yahi Dosti Hai' in the background.
Also seated amongst the guest was Pakistan's famous stylist, Nabila who has recently joined Aamir Liaquat in the morning show.
Known for their reasonable prices, Ghulam Shabbir Textiles has previously introduced lawn collection under the name of 'Amna Ismail'.
For Aamir Liaquat, the lawn brand is one more feather to add in his long list of accomplishments. The man also runs a personal brand of 'Kurta Collection' with his wife, Bushra Aamir.
Will you buy Aamir Liaquat's lawn collection? Tell us in the comments below: