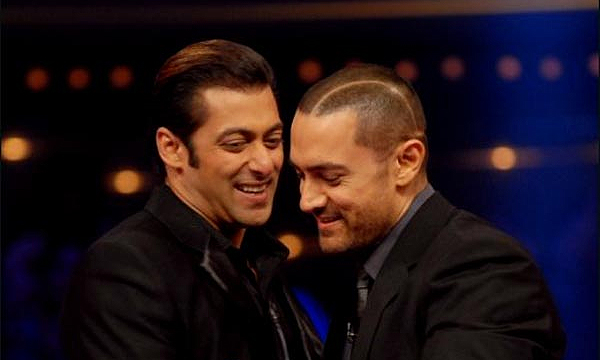 Two of the vastly popular Khans of Bollywood, Aamir Khan and Salman Khan have some interesting roles coming up. The two celeb-friends may be going head to head as wrestlers in their respective movies.
In 2016, Salman Khan will be starring as the titular character, a wrestler, in 'Sultan', the Ali Abbas Zaffar movie. Similarly, Aamir Khan will be featured as a wrestler in Nitesh Tiwari's 'Dangal'.
Salman Khan plays a 40-year-old Haryanvi wrestler, Sultan Ali Khan, in 'Sultan'. The actor has been building up his skills tirelessly for the upcoming role.
"Wrestling is not a sport. It's about fighting what lies within," is what the teaser for 'Sultan' released by Yash Raj Films states.
You can watch the teaser trailer for 'Sultan' below:
The Nitesh Tiwari film is a biopic, focused on Haryanvi wrestler Mahavir Singh and his wrestler daughters Geeta and Babita. Aamir Khan has been vigorously training at a fixed schedule alongside the actresses portraying his daughters in the movie.
The production of 'Dangal' begins the coming September, but as for the release date, it is still currently up in the air.
The Salman Khan starrer 'Sultan' starts production November and is slated for an Eid 2016 release.
Both stars are masters in their own right, but it remains to be seen who will steal the spotlight as a Haryanvi wrestler in 2016.