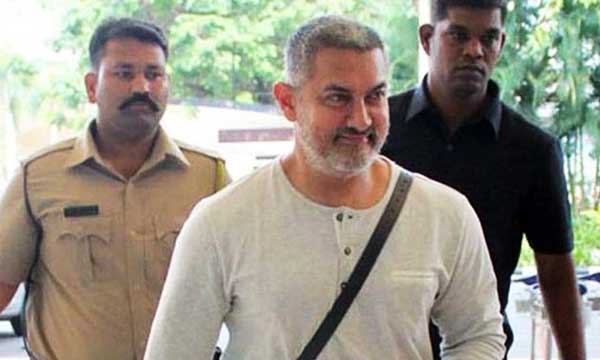 Bollywood's perfectionist, Aamir Khan suffered a serious injury on the sets of his upcoming movie, Dangal. The 50-year-old actor collapsed after shooting long action sequences that required strenuous actions and shots from different angles.
According to reports, "Aamir was in excruciating pain even after half an hour of rest and ice packs. He couldn't even stand up and was was then rushed to the hospital," the actor's spokesperson said in a statement.
Read More: Aamir Khan vs Salman Khan – Who Will Make a Better Wrestler?
The acclaimed actor, who has been gaining a lot of weight for his character is  scheduled to fly to Mumbai on Monday for complete bed rest for a week.
The movie, Dangal, is a biopic on the life of a  wrestler, Mahavir Singh Phogat, who taught wrestling to his daughters. The movie will hit the theaters in December 2016.
Check out the first look of Dangal below!