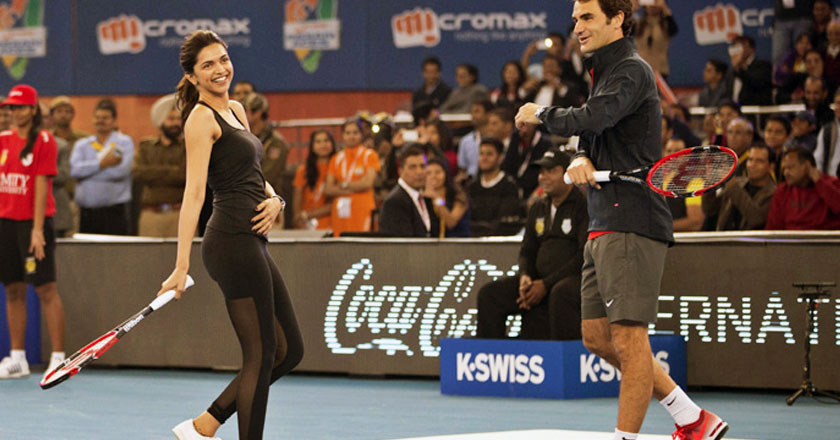 Bollywood has embraced the launch of International Premier Tennis League (IPTL). Aamir Khan, Akshay Kumar, Ritesh Deshmukh & Deepika Padukone joined in the field with local star Sania Mirza and International superstars Roger Federer and Novak Djokovic.
Cricketer Sunil Gavaskar was also seen during the friendly match. Watch the fulll video of Aamir Khan playing lawn tennis with Federer, Djokovic & Mirza.
These Bollywood stars not only marked their presence but also participated with hand at the lawn sport in the august company of superstars Roger Federer, Novak Djokovic and Sania Mirza.
The Indian stars seemed to have a blast on the lawn, engaging in a friendly match with Federer, Djokovic and Pakistani daughter in law Sania Mirza.
The introductory session began as a loosening up session before the Indian Aces vs UAE Royals match. Aamir Khan was present with his wife and son, and was also the only actor to play amongst the three professional tennis players.
Aamir Khan has earlier announced that his show Satayamev Jayate will not be airing next year, and he wont also be doing any movie in 2015. On the other hand Deepika Padukone is going strong as the ace actor in Bollywood with her latest venture with SRK in "Happy New Year".
Have anything else to add to the story? Tell us in the Comment section below.