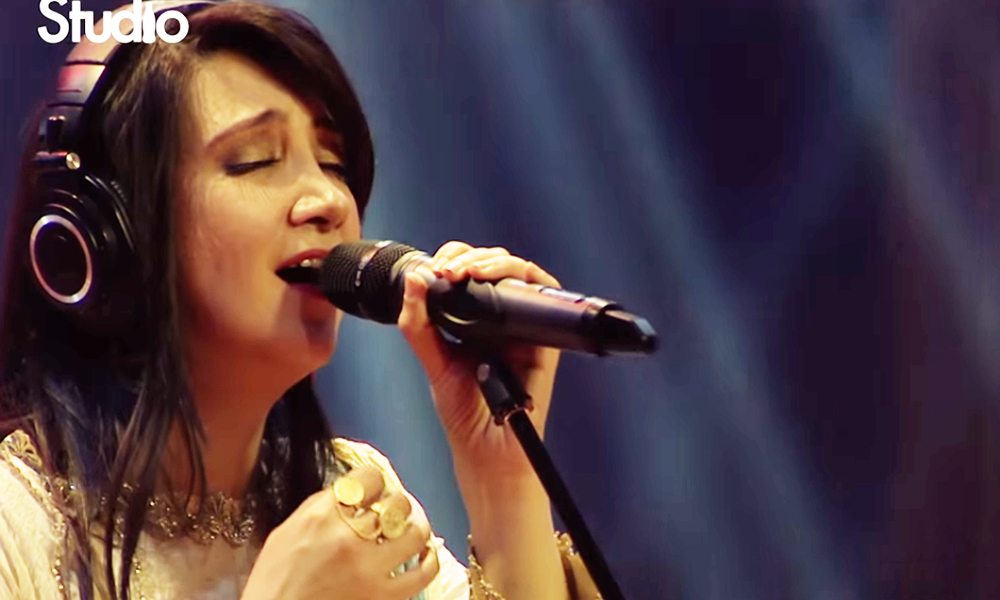 The second song of Coke Studio Season 9 is Aaja Re Moray Saiyaan by Zeb Bangash & Noori. With the opening chorus by Ali Hamza from Noori, one believes it is a cover of an old song, however, Zeb Bangash then swoops in with her mesmerizing vocals proving the originality of the song. 
"Aaja Re Moray Saiyaan" is an original tune performed by Zebunnisa Bangash featuring Noori. Written by Zehra Nigah, the words describe love in all its forms while the classic romantic melody harmonizes with the infectious chorus by Noori.
Listen to the catchy tune Aaaja Re Moray Saiyaan by Zeb Bangash below:
Zeb's classically-trained vocal talent reflects strongly in this tune, while Ali Hamza and Ali Noor's instrumentation as music directors is quite commendable. The song sure is a catchy, sing-along tune.
Check out the BTS of Aaja Re Moray Saiyaan by Zeb Bangash below:
The first song released was Umair Jaswal & Naseebo Laal's collaboration of Sasu Mangay.
Coke Studio 9 was launched last week with the classic song, 'Aye Rah-e-Haq Kay Shaheedo', originally sung by Naseem Begum, to pay tribute to the martyrs who sacrificed their today for our tomorrows. For the launch of Season 9, this song was sung by all the artists who will be featuring in this season.
Stay tuned to Brandsynario for more updates.