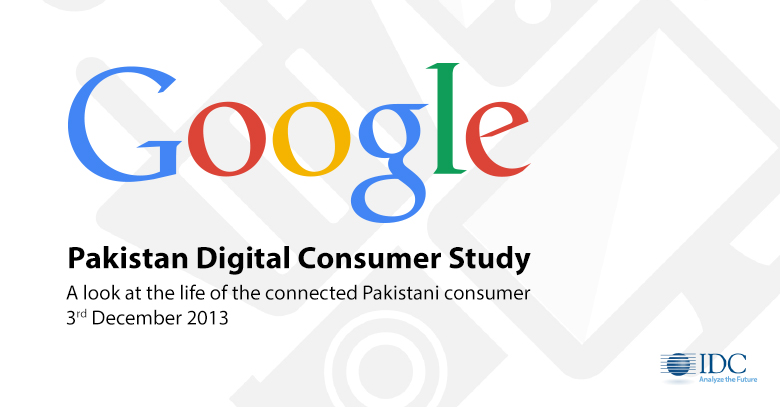 Google Pakistan recently conducted an extensive survey on Pakistani Consumer Market named, 'Google Pakistani Consumer Survey 2014'. The survey revealed some useful insights for the Pakistani Consumer Market. The research was conducted by the research firm IDC on behalf of Google.
Its objective was to find out what Pakistani consumers are doing on line. The main take away from this survey showed that Pakistani users will be shifting their internet usage to the mobile. In 2014, the mobile internet will overtake the desktop internet usage.
The survey was conducted using a sample size of 1000 online users, aged 18 years and above, who use the internet at least once a week. It was conducted over 7 main metros in Pakistan and used a wide selection of people with a gender ratio of 70% male and 30% female.
Some of the main findings are shown in the info graphics below: