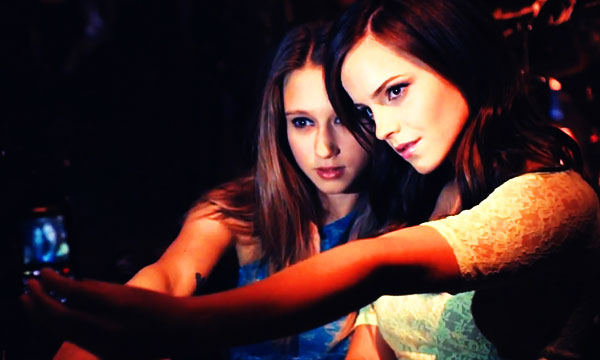 The perfect selfie does not have to be the one where you are wearing 20 kilos of makeup and draped in the most formal of attire. Here is a perky and preachy 6-step guide to taking appropriate, socially conforming and likable selfies:
Face Angle and Lighting
Very few of us boast the symmetrical face that is flaunted by models on magazine covers, so turn your head sideways or to an angle that is most complimentary to your features. It is no rocket science and you will get the hang of it with practice.
Just hang in there with the pose practicing. It's not like you don't love the camera spotlight either.
Make sure you are standing or sitting at a well-lit place. This, by no means, refers to those "Phillips tube light glaring in your face" type of selfies some people snap, in efforts to look fairer than they really are.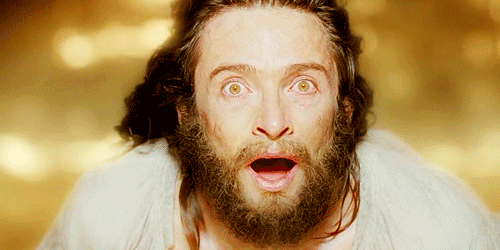 The lighting is important for visibility and non-blur factors only.
Dress and Makeup
The best thing about selfies is that you are never under-dressed or over-dressed for one. Same is the case with makeup.
But with selfies, you see an opportunity and you take it. So if today you have decided to wear those dangly golden earrings to work, or your eyeliner game is really strong before attending the morning class, or at night you have jammed into those new pink PJs, then don't miss out on the chance to take a snap.
Location
Clicking a photo of your face beside a pile of laundry, in front of the bathroom tiles, in front of a hazy mirror are all not very flattering.
Shopping Malls and movie theatres are too mainstream.
Make sure it's an eye-pleasing place. However, still try to be creative.
Err..not this creative though..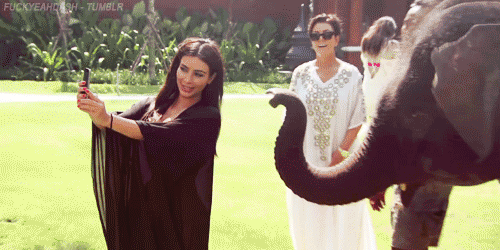 Just remember that although your face is the focal point of the picture, the background needs to be neat and at times eye-catching as well.
Camera Effects
One good, natural filter for capturing candid moments won't hurt. Add a filter, download an app, and/or use the camera's built-in effects. In this day, of multiple options and hundreds of apps with thousands of features, there is no dearth of opportunities for adding effects to your selfies.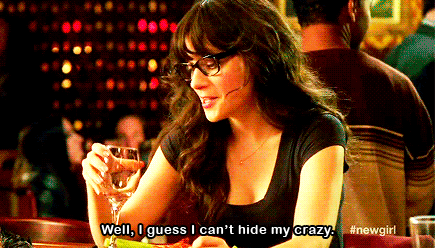 A Panorama, a black and white, a traditional sepia background, such effects will add a little bit of drama and theatrics to the same old coloured photos.
Do Something Interesting
You do not need to boast an Instagram of selfies as multi-ranging as those on Sonakshi Sinha's account, but try not to be the pretty girl who has the same expression and same look in all 34 selfies that you have uploaded. There is always one such person in your newsfeed. Wink, Smile, pout, stick your tongue out, sulk or any expression that goes with the occasion would do.
If you think you have a permanent Kristen Stewart looking face, you can experiment with a thousand other things, like a unique hairstyle, a pair of geeky specs, sexy shades or a unique backdrop.
Don't Overdo it
At the risk of sounding preachy, don't overdo on the selfie posts. No one likes a cyber-narcissist.
You are not a Kardashian, and will never be, so do not try to pull off antics like them. Do not go overboard with the ridiculousness or the mimicking of others.
Read More: #StoptheDuckFace…It Is Not Cool Anymore!
The art of self-portraiture is not different from other arts, all you need is your own unique style that will speak volumes about who you are, in so many subtle ways.
Read More: College in London Offers Course in Clicking Selfies