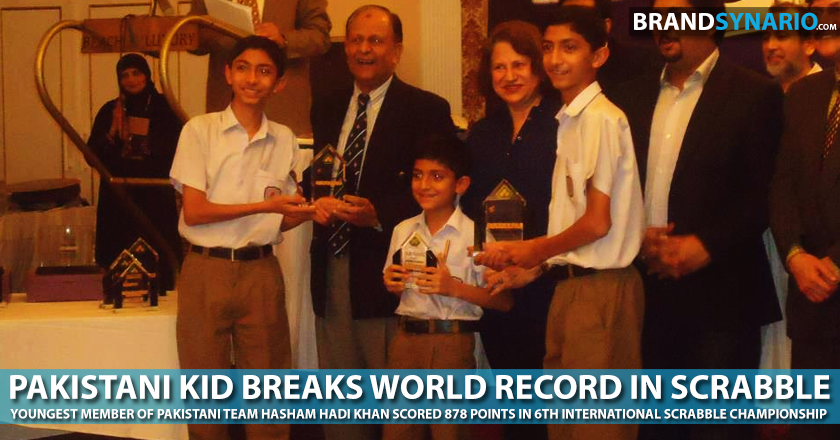 Hasham Hadi Khan, a 9 year old Pakistani boy has made the nation proud by scoring an astonishing 878 points at 6th International Scrabble Championship being held in Colmbo, Srilanka. 
The Colombo Scrabble Festival began on Friday at the Bandaranaike Memorial Conference Hall in Colombo, Sri Lanka where 80 of the world's best players showcased their linguistic talents.
Hashim beat Matheesha De Silva of Sri Lanka to become the youngest scrabble champion. According to the Guinness Book of World Records, To Wei Ben of Singapore held the previous record with 850 points since 2012. 
The current world champion, Nigel Richards personally congratulated Hasham on his record while modestly mentioning that he himself had never gone past a score of 700 in a major event.
Hasham will now represent Pakistan at the World Youth Scrabble Championship which will start from August 29.