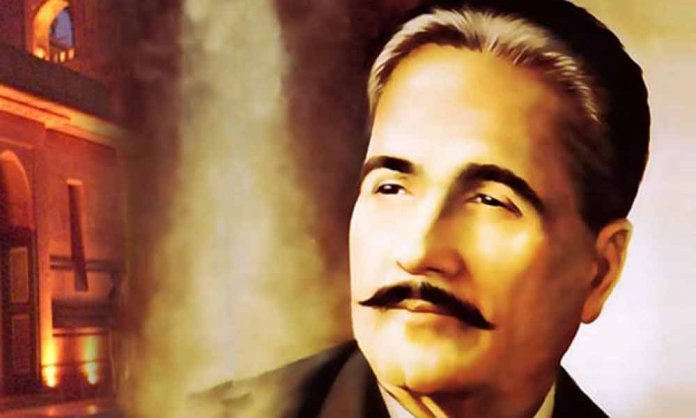 It is that time of the year again when Pakistanis are wondering if 9 November Iqbal Day holiday will be reinstated or not.
No official announcement has been made by the government about the holiday. Schools are also awaiting an official notification on the matter.
Meanwhile, some old tweets by Imran Khan from 2015 have resurfaced, revealing his stance on Iqbal day holiday.
And seems like he is in favor of it big time!
I have requested CM KP Pervez Khattak to declare 9 Nov, Iqbal Day, as a public holiday in the province. 1/4

— Imran Khan (@ImranKhanPTI) November 7, 2015
Prime Minister had expressed his dislike for holidays but added that Iqbal Day deserved respect above all.
2/4 While I disapprove of too many holidays, Iqbal Day is different from other days. Iqbal's thought embodies the ideology of Pakistan.

— Imran Khan (@ImranKhanPTI) November 7, 2015
3/4 It is extremely important for coming generations to remember & follow Iqbal's thought so Pak's ideological moorings are strengthened.

— Imran Khan (@ImranKhanPTI) November 7, 2015
Khan had also stressed upon the need to educate the youth about the ideology of Iqbal
We must ensure Iqbal's thought is passed on to our future generations so Iqbal & his ideological foundations for Pak remain entrenched.

— Imran Khan (@ImranKhanPTI) November 7, 2015
Iqbal Day November 9 Holiday Restored by Federal Government!
In another news, a spokesperson for the Interior Ministry told Geo News:
"No notification has been issued by the interior ministry regarding this"
However, Minister of State for Interior Shehryar Afridi said in a session of the National Assembly:
 "Naya Pakistan's vision is to work seven days a week, 24 hours a day."
He added:
"Prime Minister Imran Khan and federal cabinet have not taken a day off."
These statements by the Shehryar Afridi has social media confused over Pakistan Tehreek-e-Insaaf's government stance about Iqbal Day Holiday.
Another U-turn by PTI

In 2015: #PTI chairman #ImranKhan criticised then PML-N government for not declaring public holiday on Iqbal day.

In 2018: No public holiday declared by PTI govt on Nov 9 (Iqbal Day).

کوئی شرم کوئی حیا؟ #GameOfUturns #IqbalDay #PMImranKhan #PTI pic.twitter.com/CAOnhyHuLA

— Waqas Arain (@arainwaqas27) November 6, 2018
@ImranKhanPTI here is reminder for you for iqbal day holiday. @fawadchaudhry @ShehryarAfridi1 @ShireenMazari1 https://t.co/mtXEhY4jBb

— M Sajawal Younas (@msajawalyounas) November 7, 2018
@fawadchaudhry IMRAN KHAN JAB KPK GOVT MAY THA TAB QU IQBAL DAY HOLIDAY ANNOUNCE KARTA THA??? EK OR UTURN??O BHAI RE-STORE KAR DO IS HOLIDAY KO???ALLAMA IQBAL KI CHUTI BAND KARNI HAY TO 25 DECEMBER KI BHI KAR DO…@ImranKhanPTI #ImranKhanPrimeMinister

— muhammad ali (@muhammadali5127) November 7, 2018
Iqbal day ke holiday dene chahiya khan sahab. Aap na khud kaha tha ke iqbal day special hai. https://t.co/Fmzu4wAKkx

— Moiz (@MoizCric) November 7, 2018
November 9, Iqbal Day, has long been declared as a public holiday in Pakistan until 2016 when the former government decided to revoke it.
However, the Pakistan Tehreek-e-Insaf (PTI) led Khyber-Pakhtunkhwa (K-P) government continued to celebrate a public holiday on November 9 since the past three years.
Iqbal Day November 9th: All Private & Public Schools to Remain Closed in Sindh
Iqbal Day is celebrated every year in Pakistan as a tribute to poet Allama Muhammad Iqbal, who was born on Nov 9, 1877, in Sialkot.
Stay tuned to Brandsyario for more updates.