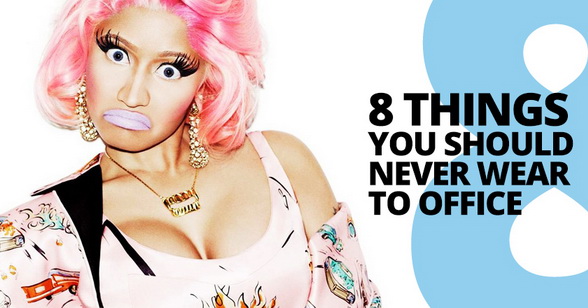 First impression is the last impression and at work, you make your first everyday!
Dressing for work can be a never-ending battle but the way you dress defines who you are and makes a statement about you.
Some of us take the statement part a little too seriously and go over the edge with it so for all such fellow people out there, spare us and yourself with further embarrassment by avoiding the following 'Dont's' of office attires.
1. Never Go Casual
Showing up in your favorite tees and shorts paired with white flip-flops? Boys, reality check: the weekend is over.
Facing Monday blues? Maybe a professional attire would help set the mood.
And for all you slumber-loving ladies, leave those polka dot pajamas and candy pink shirts in bed. Time to work!
2. Keep Your Opinion in Your Mind Not on Clothes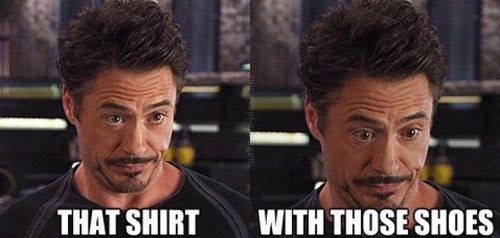 Shirts with graphics and words depicting a message? Those Imran Khan campaign days are long gone. Also, what happened to all the secrecy behind the thumbprint?
3. Win with Your Mind Not with Your Body
"Your dress should be tight enough to show you are a woman and loose enough to show you are a lady." –Edith Head
The cleavage bearing tops and sheer shirts? It's your workplace honey, not the runway. Respect it.
4. Better Be Late than Wrinkled
For those in a rush in the morning who end up wearing wrinkled, unpressed clothes, try using an alarm clock maybe?
You're in a completely different environment at work and there are certain ethics of dressing. Showing up in shabby looking clothes send an entirely wrong message.
5. Keep Your Pants & Respect Up
Low-waist pants or tracksuits? Kill the Lil' Wayne look and leave your workout mode at the gym.
As Leon Menezes (Former GM Human Resources Shell Pakistan) once said, "There is a fine line between being under-dressed and overdressed. Most girls in Pakistan opt for elegant shalwar kameez but if you choose to wear pants, make sure they are slacks, not skinny ones lest you look too casual. Nothing too revealing, of course. Loud prints and bright colors are never a good thing. Elegant and sober does best."
6. All That Shines is Strictly Not Allowed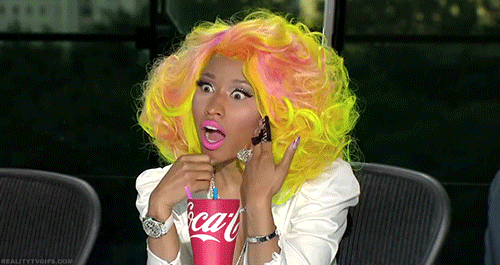 All of us love a little bling in our gear but flashy clothes paired up with clunky heels? Way to go to grab the spotlight. You must really love weddings. Sadly, this is your workplace, not your favorite event.
7. Go Easy on Colors Unless You Want to be Like Nicki Minaj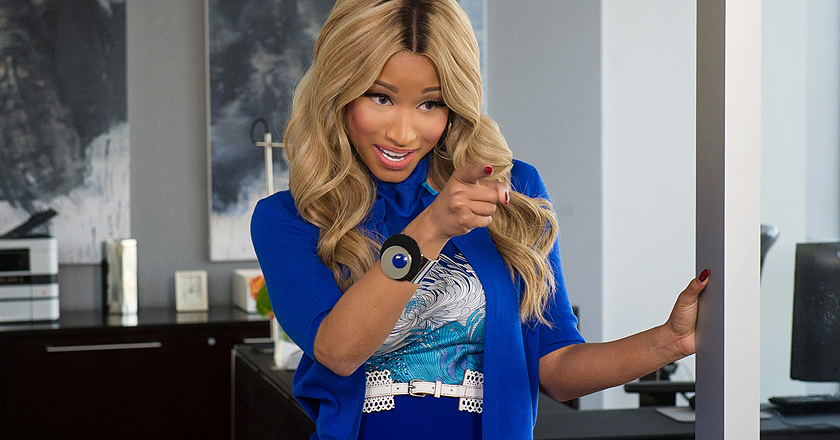 For all you fashionistas, who love neons and shades like fuchsia and tangerine, go for something less vibrant to avoid those killer glares from your critics.
I mean, colleagues. Oprah Winfrey versus Nicki Minaj? Choose your side girls.
8. Less is Always Better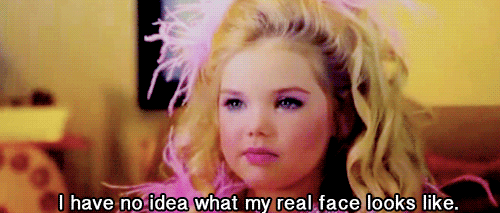 Coco Chanel states, "Before you leave the house, take one thing off."
Well, when it comes to accessorizing yourself, you should probably take two things off. MINIMALISM is what we're talking about. You want your work to stand out in the boardroom, not those studded hoops hanging from your ears or all ten of your fingers adorning huge stones.
Tattoos and piercings with that hard rock, punk look? How unprofessional dear! You're sending out a big not-so-serious attitude look on full blast.
"They expect a professional presentation so they expect to see a professional. Dress appropriately for the occasion, but don't be one of the crowd." –Wess Roberts
Different yet decent is the way to go!