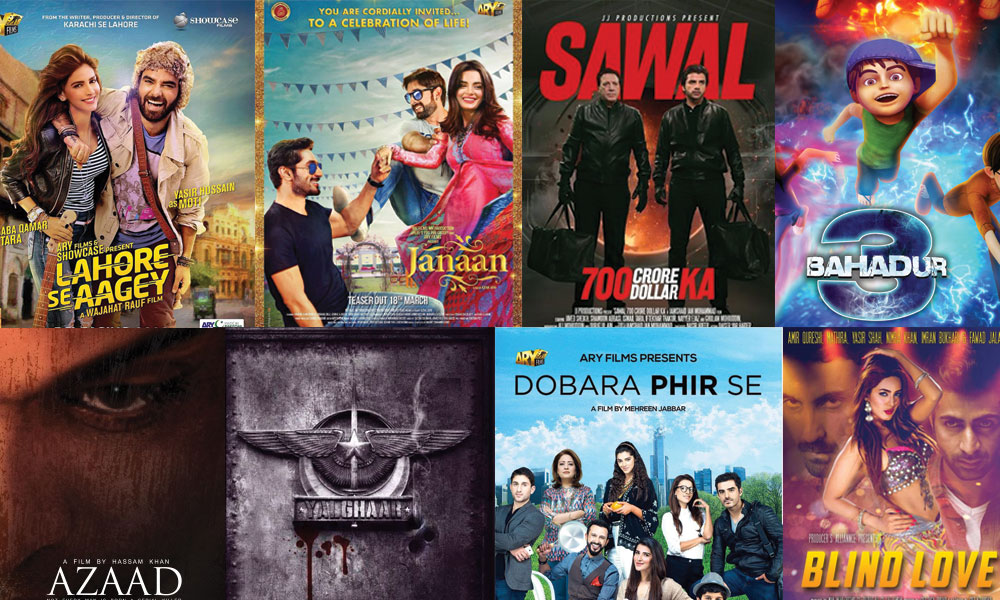 Pakistani film industry has been quite rightly revived with an impressive number of films being released every year now. Movies from almost all mainstream genres such as comedy, romance and action have graced the cinemas across Pakistan. Hence, the year 2016 is no different – there are a handful of films to be released in the next few months and they are the ones to watch out for.
1. Sawal 700 Crore Dollar ka
An action packed fast paced film starring the likes of  Javed Sheikh, Shamoon Abbasi, Ismail Tara,Ifftikhar Thakur, Ghulam Mohuiddin, Nayyer Ejaz with two new entrants Qurat Ul Ain, and Ali Mohiuddin. Sawal 700 Crore Ka has the necessary condiments – action scenes with chic female leads.
https://youtu.be/S586_3w1zS4
2. Azad
The movie Azad is Rehan Sheikh's  film debut starring himself as the lead role, Sanam Saeed, Sabreen Hisbani, Zahid Ahmed and Sana Bucha. The plot depicts the lives of people associated with media. The movie will be released in cinemas this August.
https://youtu.be/6oA6FDpoMNU
3. Dobara Phir Se
Mehreen Jabbar's Dobara Phir Se is about the hardships faced by two young people who are in love and cannot seem to be together given the circumstances. The stellar cast of the film includes the likes of Hareem Farooq, Sanam Saeed, Adeel Hussain, Ali Kazmi, Atiqa Oddho and Tooba Siddiqui. The film will be gracing the cinemas in August this year.
https://youtu.be/Jrveb4sgL48
4. Blind Love
The movie Blind Love stars Nimra Khan, Yasir Shah, Mathira and Mustafa Qureshi's son Aamir will be making his film debut. The film is all set to hit the theatres on Eid-ul-Fitr.
https://youtu.be/LM-5r-w-ekI
5. Yalghaar
Yalghaar is an action thriller depicting Pakistan Army's mission clean sweep against the Talibans who took over Swat. Yalghaar will also show how the personal lies of the soldiers are affected during trying times. The film stars Shaan Shahid, Ayesha Omar, Hassan Waqas Rana, Humayun Saeed and Adnan Jilani.
https://youtu.be/bWCZ-wDDBBs
6. Janaan
Janaan showcases Pakhtun families and the stereotypes associated with them is not that is all to their lives. The movie has been produced by Reham Khan and stars Armeena Rana Khan, Bilal Ashraf and Ali Rehman Khan. The movie will be hitting theatres on Eid-ul-Azha.
7. Lahore se Aagay
Lahore se Aagay is the sequel of the hit romcom released previously, Karachi se Lahore. This sequel stars Saba Qamar and Yasir Hussain reprises his role as Moti. The film's cast also includes Behroze Sabzwari, Rubina Ashraf, Umer Sultan and Abdullah Farhatullah. The action filled comedy will be hitting the cinemas in November this year.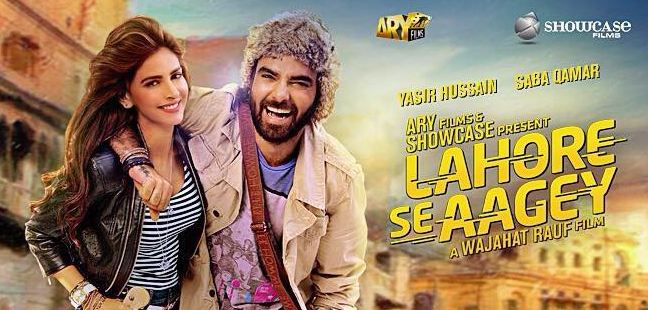 8. 3 Bahadur: The Revenge of Baba Balaam
The sequel to the much awaited animated film will be released in December. The two time Oscar winner Sharmeen Obaid-Chinoy's film will feature voices of artists such as Ahmed Ali Butt, Sarwat Gillani and Fahad Mustafa.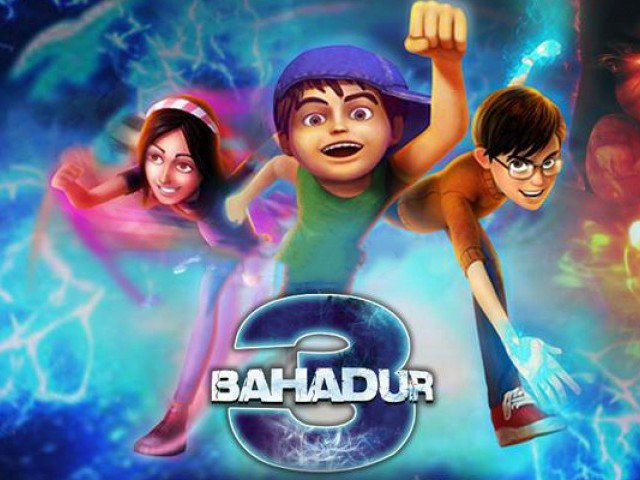 This time around the three protagonists Amna, Saadi and Kamil will be seen tackling the return of Baba Balam.
Stay tuned to Brandsynario for more updates on movies.