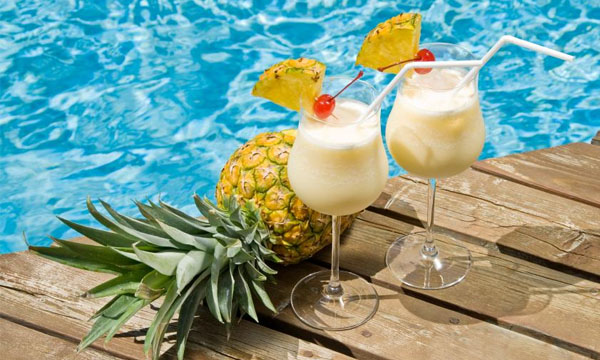 Tang has been a summer favorite for quite some time now. On a hot sunny day, when nothing can quench your thirst, a chilled glass of Tang does the trick. Whether you make a glass every day for breakfast, or in case of emergency when surprise guests show up, Tang never lets you down.
But do you know Tang is more than just flavored water? You can use Tang in so many ways – to make cocktails, heavenly desserts and even scrumptious savories. One teaspoon of Tang has enough flavor to make any dish taste spectacular.
Still unsure? Here's a list of 8 fun and easy DIY recipes you can make using good ol' Tang.
Try them out for yourself, you won't be disappointed!
Cocktails and Drinks
Have you been using Tang the traditional way? Well, there's nothing wrong with that, Tang on its own tastes pretty great. But mix it with just a few more ingredients, and you get a cocktail you'll love even more.
Try this refreshing Shikanjabeen recipe made with Lemon Tang, mint, crushed ice and water. What better way to cool down on a hot summer afternoon.
Craving for something sweeter? How about this tasty Pinacolada made with Pineapple Tang, some coconut Milk and coconut shavings.
The possibilities are endless. Here are some more fun ways to use Tang to make fun and exciting drinks for you and your loved ones.
Savories
Tired of the usual curry and korma for dinner? Maybe it's time for you to expand your palate. Tang isn't just a drink anymore. Here is an easy recipe to make delicious Orange Chicken using Orange Tang. The prep doesn't take much effort. The cooking time isn't long. And the end result? A new dish everyone at home will absolutely love.
Desserts
Lunch and dinner for us are incomplete without a dessert course. Whether it is a delectable fruit pie, or a quick and refreshing Popsicle, no one can refuse. But why should something so good take too much effort to make? With Tang, you can make pies and cakes even Gola Gandas in a short period of time. And rest assured, they taste divine.
Are you a fan of fruit cakes? Then you will love this easy to make fruity Orange Loaf Cake using Orange Tang. 
Here is a recipe so easy, even your little one can make it. Mango Pie made with Mango Tang is a dessert everyone would like to try. Easy to make, the pie can be a great addition to the dinner tables at parties too.
Nothing beats the summer heat quite like our traditional Gola Gandas. The tasty sweet ice shavings have been everyone's favorite since childhood. And now you can make your very own serving right at home.
Almost every kid has tried to make ice-cream sorbets with Tang. Take that experiment a step further by turning the drink into icy Popsicles for everyone to enjoy. Since there are so many flavors available by Tang, there is something for everyone!
Try these amazing recipes  from Tang Pakistan's official YouTube channel to flavor up your taste buds, not just in Summers, but year round!