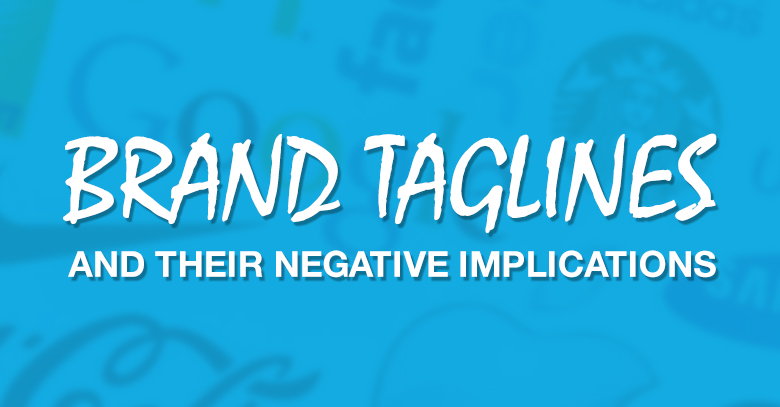 By Sara Alam
In this contemporary world, the advertising industry seem to be gaining great significance.
The specific discourse promoted by these glossy, larger than life advertisements penetrate both the market, and our everyday lives.
The following marketing campaigns and their slogans are apt examples to prove how an advertisement leads to deterioration of the society.
1. Samsung Galaxy S3: Designed for Humans
The Samsung Galaxy S3 took the global markets by storm.  Its tagline, "Designed for Humans" was however, another matter. 
With a negative implication especially for those who cannot afford such luxury, the tagline leaves us confused about the inference, that people who cannot buy the mega expensive high-end phone are probably not cool enough to be called humans?
2. Samsung Galaxy S4: Life Companion
Another such example is Samsung Galaxy S4 global campaign. The marketing campaign had a slogan, "Life Companion", giving an erroneous idea about life and the companionship of people.
This explicitly indicates that all we need in life is a cell phone, which can solely serve as a companion for us. It is completely infelicitous to claim a cell phone as a companion for lifetime!
It also puts light on the growing tech savvy world of ours where we attribute greater importance to our gadgets rather than the feelings of humans.
3. Raymond: The Complete Man
Now, this one is a direct attack on a man's virility!
Raymond, the men's clothing store and their slogan, "The complete man"clearly implies that men, who don't wear Raymond are not masculine enough to be deemed as a complete man.
According to the brand, a person can only be considered a thorough male specie if he wears Raymond. This creates a feeling of inferiority complex and is an insult to those who don't, or can't wear it.
4. L'Oreal: Because You're Worth It
The L'Oreal ad, with its slogan, "Because you're worth it" actually makes any women feel that if she isn't beautiful like Aishwariya Rai or chic like Sonam Kapoor then L'oreal, is way off her limits!
There are various brands with similar ads, such as Fair and Lovely, Care Honey Lotion and many other cosmetic brands that generate a feeling of inferiority among women.
5. Asham Mujtaba: Want to wake up the Cleopatra in you?
Another women-wear brand, named Ashal Mujtaba has a highly seductive slogan "Want to wake up the Cleopatra in you? This is where you belong!". Cleopatra was actually a controversial woman with a healthy sexual appetite for men.
The second part of the slogan is really appalling, as it states, "This is where we belong!" It is highly controversial to relate such an immoral and impure woman to be the source of our roots.
6. Outfitters: Erase Your Limits
The Outfitters ad, with a slogan "Erase your limits" generates a very wrong message to the youth, that they should exceed all the limitations. This can result in a total disorientated society, crossing limits of all kinds.
7. Telenor Djuice: It's Fun to be Young
Telenor Djuice previous tagline "its fun to be young" had a prejudicial impact on youngsters.
It implied that being young is all about the fun and frolic and nothing substantial. However, youth is the age of evolution and productivity. At this age, youngsters can either make their future by doing something meaningful or can destroy themselves by indulging in junketing and excessive tomfoolery.
8. Pepsi: Dil Mange Abhi
Pepsi's, "Dil maange abhi" campaign always shows a young man craving for Pepsi and demanding to get it immediately, by hook or crook.
This actually inculcates irresponsibility and recklessness in our youth telling them that whatever they wish to get  they must get it, by any means.
These are just a few examples of advertisements which influence our society adversely. The schematic knowledge is required to check the underlying meaning of such discourses in advertisements because they do affect us subconsciously.
The advertisement agencies are required to counter check their advertising strategies, their taglines and their implication on the society so that they can be beneficial and worth presenting on televisions.