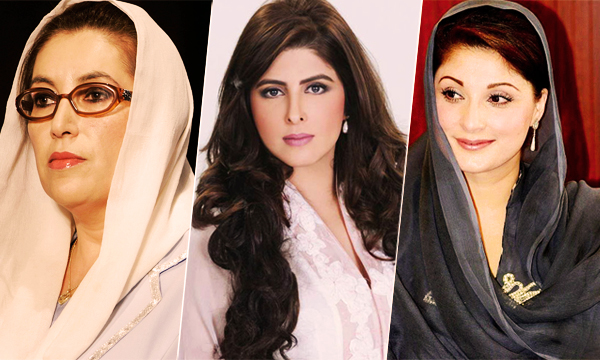 We may or may not adore our politicians but some of the most prominent ones have quite the sense of style. Other than making their mark in political history, campaigning and belonging to a certain party, our female politicians have also graced international magazines that admire their beauty, style, and brains.
These Pakistani female politicians have their unique persona and style that sets them apart and helps make them relatable to the general public.
We've compiled a list of the top 8 Pakistani female politicians that sets them apart in the Pakistani political sphere.
1. Benazir Bhutto
BB's dress sense and style evolved along with her political skills during her tenure as the first ever female Prime Minister of a Muslim state. Her time as a stateswoman, after the Islamization that banned Western wear and other revealing clothing led her to adapt the shalwar kameez into a graceful and chic attire fit for politicians.

The loosely fitted shalwar kameez with a dupatta wrapped around her head and just the perfect amount of makeup made her famous for flaunting an iconic 'sophisticated and graceful' dressing sense that is still adopted by the present day, female politicians. She continued to wear her signature style until the day she was assassinated.
2. Maryam Nawaz
Maryam Nawaz made a come back into the political arena with an incredible look. Her simple yet chic dressing style with her charmingly good 'Kashmiri' looks garnered her quite a warm welcome. She can be witnessed demonstrating her chic yet subtle dresse sense that matches her personality quite perfectly in meetings with the head of states.

Famous Pakistani Politicians in Their Unseen Childhood Pictures
3. Hina Rabbani Khar
The ex-Foreign Minister also caught the media's attention with her Hermes bag, designer heels, and pearl necklaces. She was  even criticized for sporting luxurious accessories with her ensemble provided she was a foreign minister of a developing country.

Putting that aside, she is no doubt an incredibly elegant lady, flaunting much poise and grace with her chic contemporary style. Khar was an opinionated, well informed Foreign Minister always putting her point across in her deep, grave voice.
4. Sharmila Farooqi
Sharmila Farooqi's sense of style is more reflective of the contemporary working women – practical and chic designer wear. She has been photographed several times over the years for wearing the most 'in' clothes in a demure style.

Her rich taste was best demonstrated by the elaborate wedding events she had organized and the fashion brigade fawning over her each and every ensemble carefully chosen for every particular event.
5. Kashmala Tariq
Possessing gorgeous looks and surrounded by controversies, Kashmala Tariq never backed down from her political stance. Her dressing sense as projected by the media is mostly her clad in unique and trendy Eastern wear. She has often been photographed several times for flaunting designer wear shalwar kameez/ pants suits perfectly.
6. Ayla Malik
Ayla Malik is the sister of the former Federal Minister, Sumaira Malik. She has been much in the limelight for her carefully chosen, trendy yet elegant attire. For her stint as host of a current affairs program, Ayla was usually garbled in neutral pantsuits worn by television hosts worldwide. For her political career, she preferred chic yet modest Eastern wear.

7. Hina Pervaiz Butt
Among the fresh blood and youthful faces in local politics, Hina Pervaiz is one MPA who stands out! Not only is she an MPA but also owns a high-end fashion brand by the name of Teena by Hina. 

Hailing from a rich background, she was already well-versed in style and fashion. Her fashion sense is a tad unique as she experiments with both Western, and Eastern looks.
Hina knows just when to don the perfect attire! She dresses just perfectly for every occasion as she switches between chic Shalwar Kameez draped in shawls and wraps in the afternoons to bold and vibrant colored apparels in the evenings.
8. Sherry Rehman
Sherry Rehman also gives off the chic modern woman vibe during her political visits. With a bouncy blow-dry, often strings of pearl adorning her neck and fashionable salwar suits, she exudes the perfect elegance of a female political figure.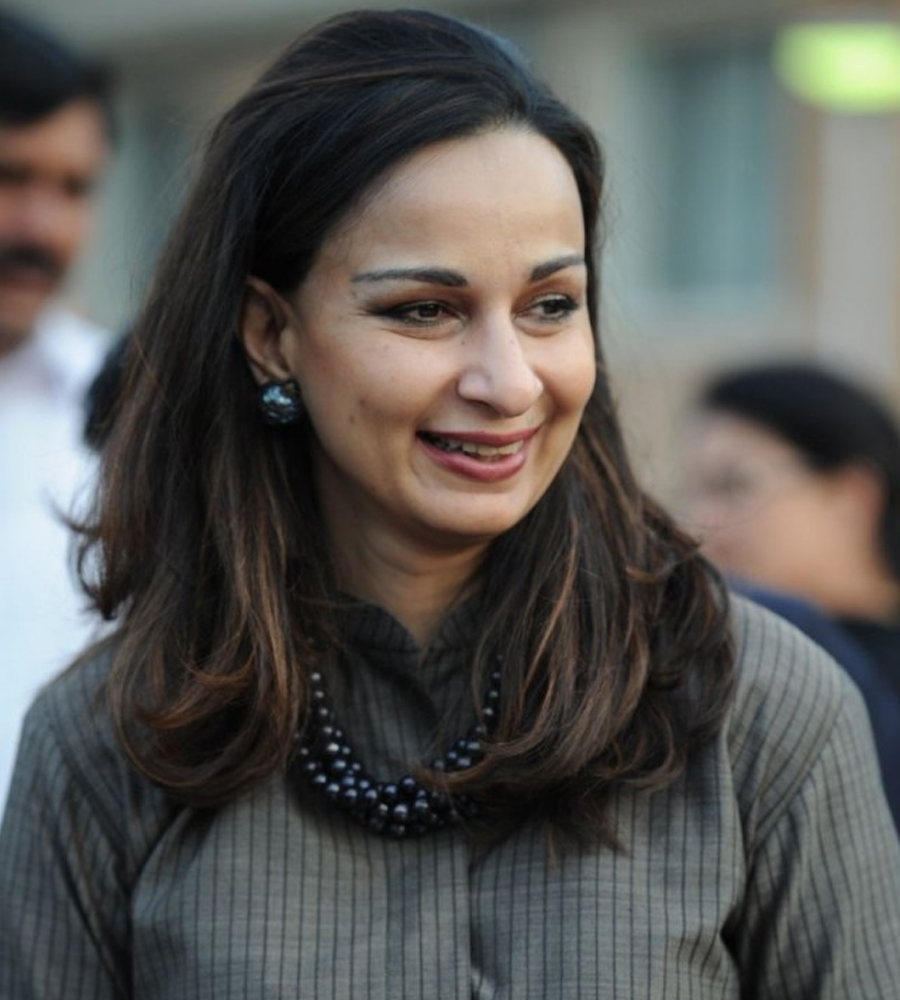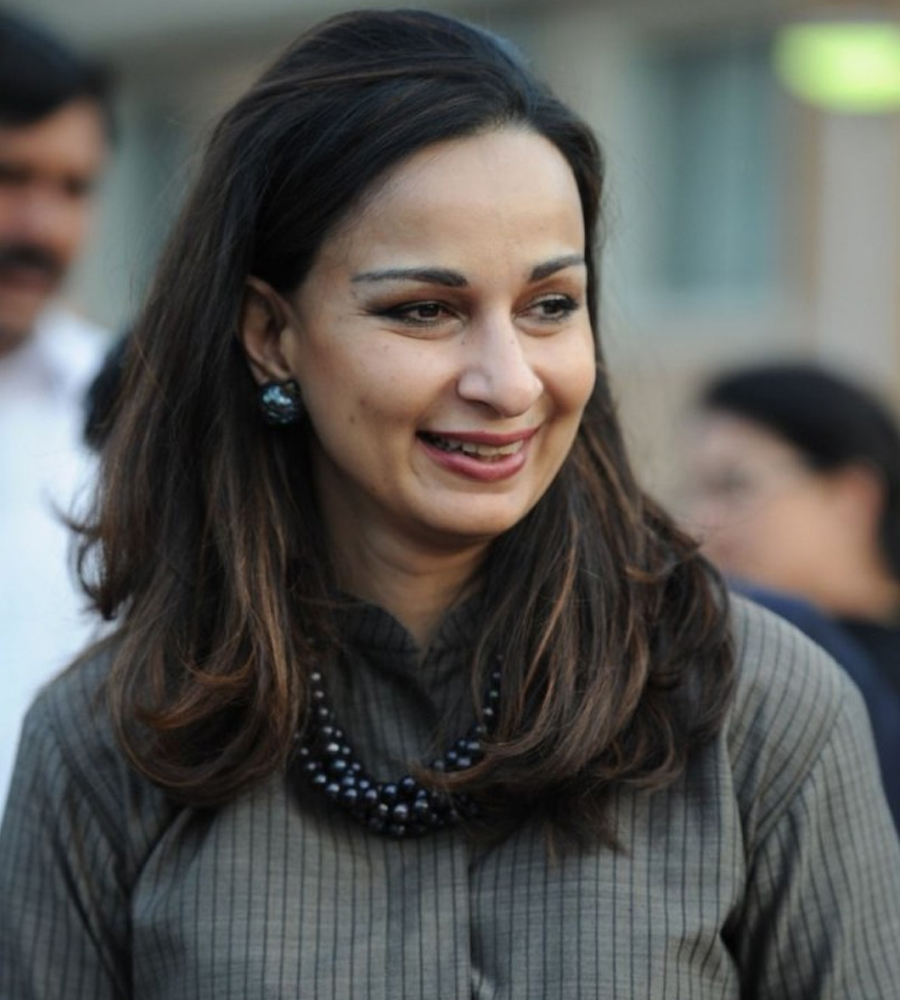 These are the top 8 most stylish women in Pakistani politics, which ones do you like the most? Let us know in the comments below:
Pakistan Women Cricket Team Squad: All You Need to Know About the Girls in Green
Stay tuned to Brandsynario for more updates.