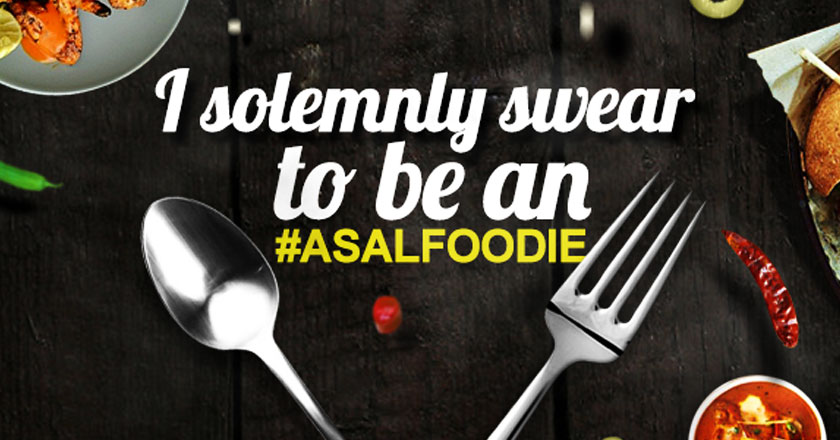 Pakistan is a nation in love with food and proud of it. Our day begins with food and ends with the foodie thoughts for the next day. Capitalizing successfully on the very theme is 7UP Pakistan with their latest #AsalFoodie Campaign.
The soda brand has been talking about foodies for the past couple of seasons but this time around, they're not simply talking about the foodies of the country, they're on a look out for the #AsalFoodie.
7UP Pakistan has rolled out a social media campaign asking their users if they are #AsalFoodie-s. The social competition, currently live on the brand's Facebook page, requires users to prove their passion for food through a lucky draw competition to win an iPad.
The 7Up page is providing their users with foodie images to be posted as Facebook pro?les and cover photos
According to their Facebook page, over a thousand people have already converted their display pictures and cover photos into the #AsalFoodie profile to boast about their food-iness.
The hunt is still on for the food-iest person of all! You can go ahead and prove your love for food as well by following the mentioned steps:
Prove you are an #AsalFoodie for a chance to win an iPad! Here's how: 1. Pick a foodie Display Picture & Cover Photo…

Posted by 7Up on Saturday, May 30, 2015
Watch how to participate in the competition here:
7UP is giving you a chance to win an iPad and here's a tutorial on how to prove that you're an #AsalFoodie.Sharing this video gets you bonus points ;)Link to Profile Pictures: http://on.fb.me/1EHCsk6Link to Cover Photos: http://on.fb.me/1LPQNRE

Posted by 7Up on Saturday, May 30, 2015