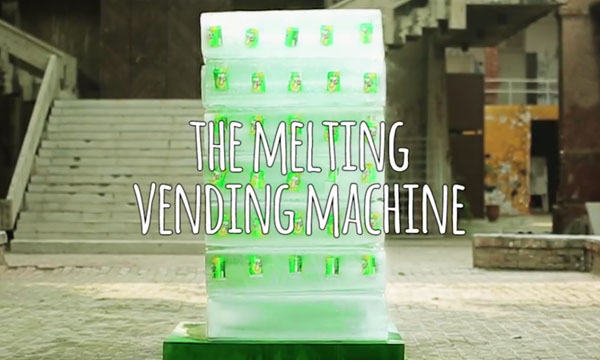 7Up has raised its game in Pakistan's beverage industry by launching the first ever non-technological vending machine produced via blocks of ice and installed with cooled cans.
Experimenting with creative avenues, the brand has brought to life an exclusive, novel marketing concept. Branded as "the melting vending machine", the innovation will be set up in some of the hottest areas around town.
Check how 7 Up's Melting Machine really works in this video below. 
[fb_embed_post href="https://www.facebook.com/7UPPK/videos/969288196461285/?video_source=pages_finch_trailer/" width="550″/]
While the sun shined and the ice melted, curious passersby explored the machine, freed cans from the frosty casing to enjoy super chilled 7Up drinks to refresh themselves from the scorching heat and in turn, quench their thirst.
What do you think about 7Up's Melting Vending Machine? Share your view in the comments below.