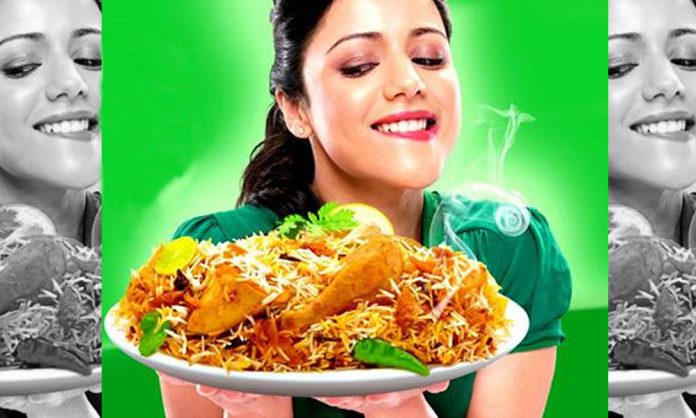 It has rightly been said by the great George Bernard Shaw that "There is no love sincerer than the love of food". Pakistanis are the perfect example of this!
We are indeed a land brimming with passionate food aficionados, always eager to try new gastronomical adventures. Our love for food knows no bounds and this is ingrained in our identity.
HANDS DOWN, WE TAKE OUR TASTE BUDS VERY SERIOUSLY!
Whether it's a wedding, an outing, or a BBQ party during Eid, food is LOVE! What's more is that every city has its own unique taste. If Lahoris love Karhai, Peshawar loves Chapali Kababs, and who could forget the  Balochi Sajji. Everyone gives their special dish a unique tweak.
Consequently, while we all are crazy about our desi cuisine, the debates revolving around food are bound to get aggressive!
AND NOW YET ANOTHER FOODIE DEBATE IS GOING VIRAL ON SOCIAL MEDIA!
Yesterday, 7UP rolled out teasers for its new campaign that has kickstarted a huge debate about what to eat and how to eat our favourite dishes.
Is Biryani actually Birayni without "alu" (potatoes)?
Or are Samosas best when stuffed with beef or chicken? The bigger debate is to eat a Samosa with our hands or Samosa chaat with a spoon?
Though our love for food unites us, Pakistanis and their food preferences have stirred a massive debate. To eat or not to eat a certain dish a certain way, that is the question!
Samosa or samosa chaat? Chicken Karahi or Mutton Karahi?
The choice is hard, but, there is finally a way to know which dish is the ultimate love for Pakistanis across the nation.
PAKISTANI STARS HAVE NOW JOINED 7UP IN THIS CLASH!
Celebrities are declaring food teams and are heating up the big foodie debate even more!
And their fans are now arguing over which dish is the best.
We hope Minal is Team Biryani Mein Alu!
This is bound to get more interesting!
Are you ready to be a part of Pakistan's biggest food debate? We are! Send in your answers and be a part of the biggest debate in the history of food!