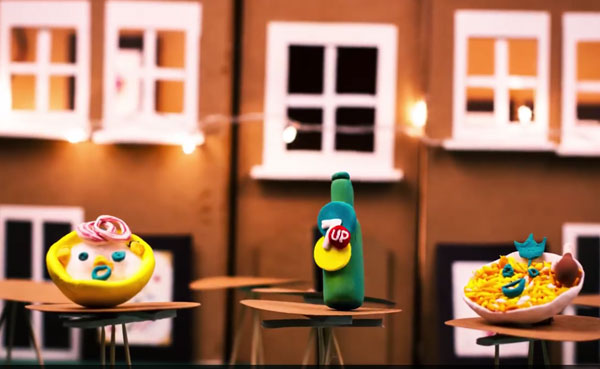 We see a new ad every day on our timelines and even more ads in between our few favourite TV shows. A plentitude of jingles and endorsements by superstars entertain us multiple times a day and let's not deny that we enjoy it, at times but let's also admit that the number can get overwhelming as well.
In between this myriad of TVCs however, some brands are bold enough to experiment with things. 7Up has taken one such bold step with their latest animation video. The brand has been exploring new platforms of late. Their foodie double decker in Lahore and floating board in Karachi followed by the 7Up foodie cruise is proof that they're not scared to try new things and also succeed in doing them.
The latest 7Up video is one example where they've used their well-established foodie positioning and created a story from the food's point of view. This funny take on the food items in love with the #AsalFoodie is quite interesting and not something we've seen in the Pakistani market before.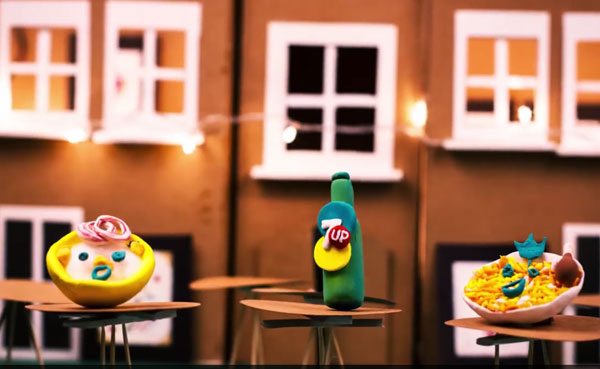 The claymation video is executed excellently with a story to laugh your heads off while you enjoy the entrancing visuals. A refreshing treat to the eyes, the video is a conversation between an adorable biryani full of herself with a feisty chaat who has no doubts about her popularity.
They debate about being the favourite of the #AsalFoodie and the conversation sounds like they expect no mediocre foodie to enjoy them and instead they deserve the honour of being eaten by the #AsalFoodie himself.
What happens in the end is hilarious and we wouldn't want you guys to miss out on it.
[fb_embed_post href="
 https://www.facebook.com/7UPPK/videos/vb.478424642214312/959656260757812/?type=2&theater/" width="550″/]