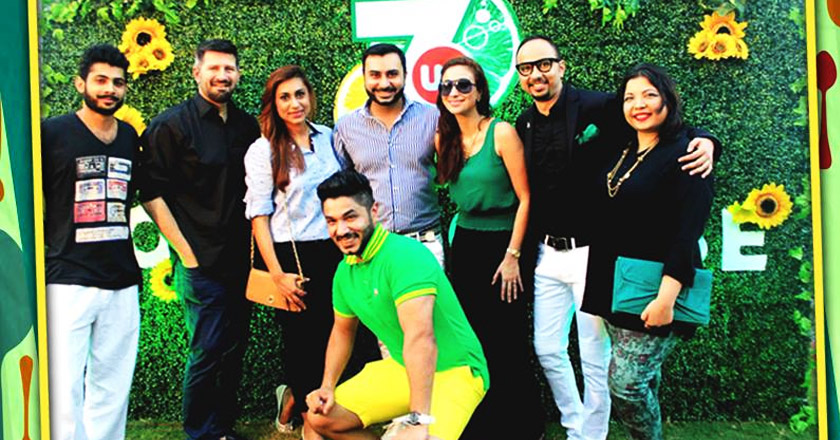 Taking their #AsalFoodie campaign a notch above the rest, 7Up Pakistan arranged an exclusive 7Up foodies' cruise.
Celebrities like Zoe Viccaji and Anoushey Ashraf were seen on board the 7Up Foodies' cruise where they engaged in fun activities like '7Up fishing' and enjoyed some food as they sailed on the sea.
The cruise included Zoe's first ever performance on a boat which was covered live on 7Up social media platforms. The event got the campaign hashtag trending in Pakistan in only a couple of hours with a reach of over 8 million.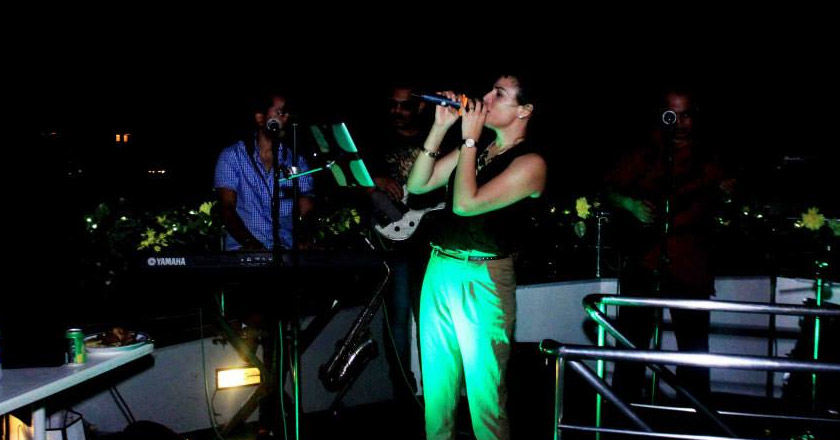 Another interesting thing spotted was the floating billboard at Do Darya in Karachi.
The location is the food hub of the city with the most popular restaurants situated in the vicinity. The floating billboard on a boat instantly became the 'talk of the day'.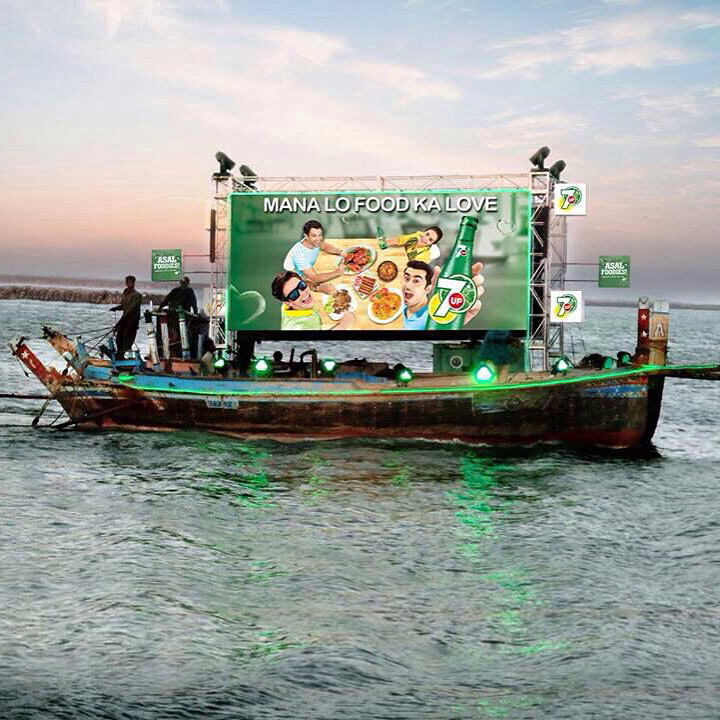 And that's not all!
Another creative promotional tool spotted is the 7Up foodie double decker bus that's roaming the streets of Lahore going around the city and stopping only to serve live food to the passengers.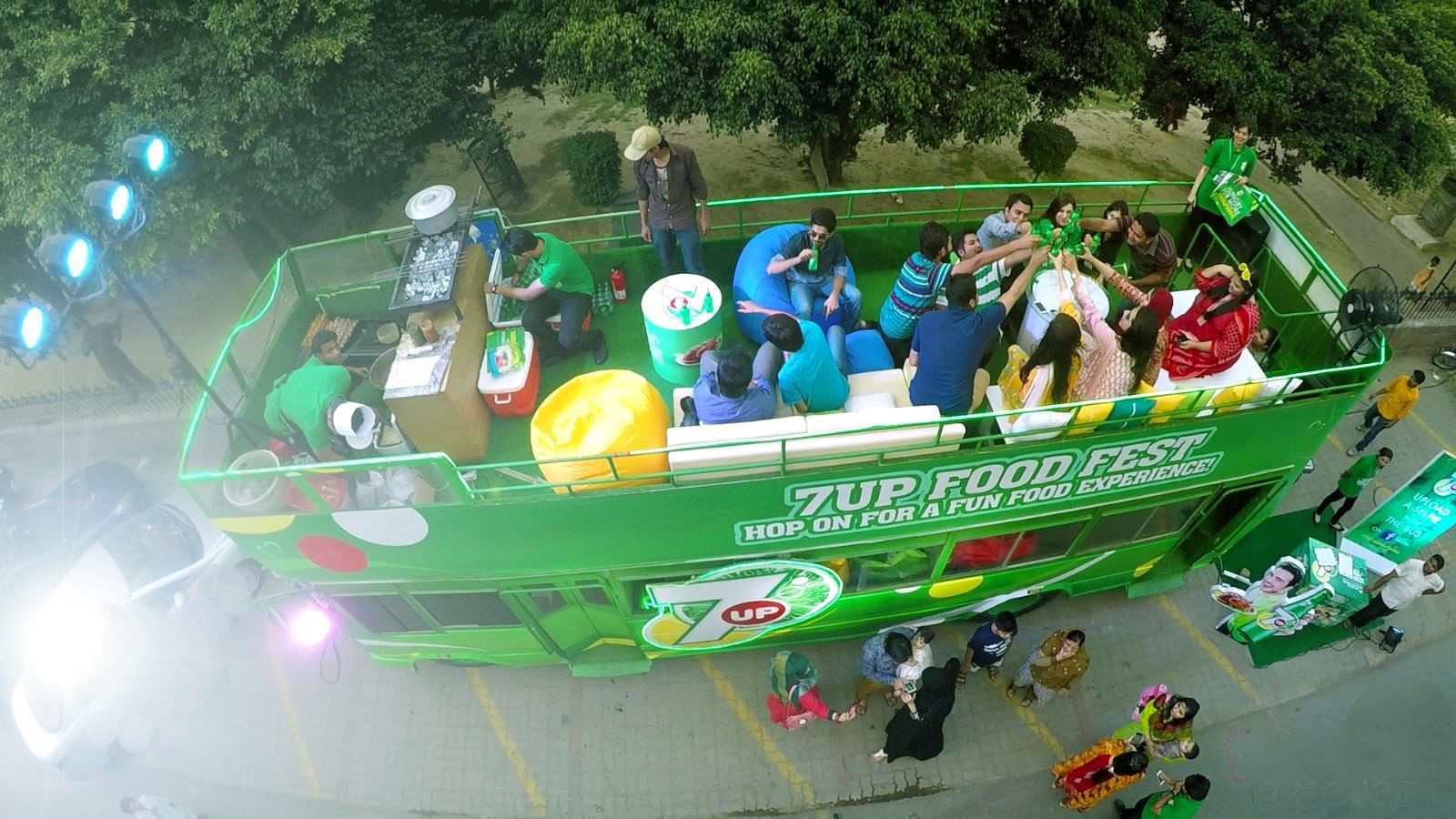 The activity was a hit and every foodie on Twitter was found talking about the 7Up Food fest!
7Up's hunt for #AsalFoodie began on social media in the form of a competition where the brand provided their fans with 'Foodie' cover photos and profile pictures asking them to make their profiles look as foodie as they claim to be.
Incentivized with an iPad, the competition was a success with the food lover nation taking over social media. The participation was overwhelming and a lot of people created very interesting foodie profiles taking pictures with food & 7Up.
Let's see what more they've got in store for us! Follow 7Up Pakistan on Facebook and Twitter to stay updated with their amazing campaign!