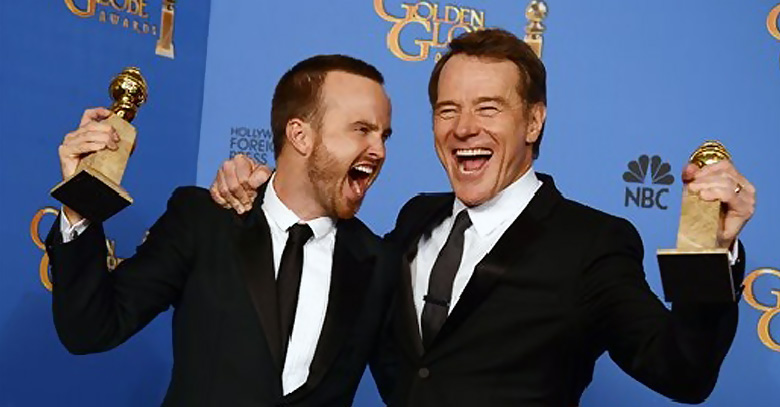 Golden Globe 2014 was broadcasted live last night, from the Beverly Hilton Hotel in Beverly Hills, California, and it was every bit exhilarating as the 70 Golden Globes that preceded it.
Amy Poehler and Tina Fey, the hosts for the 71st Golden Globe held on January 12th 2014, simply nailed it! The duo had also hosted last year's Golden Globe following up on British Comedian Ricky Gervais – who hosted the awards show three years successively along with setting an emblem for Golden Globes as a night honoring films and actors with comedy and light heartedness.
As for the show, some wins were anticipated while some were unexpected, some of the speeches were great and some were… memorable, but all in all, the night was a tribute to all the hard work carried out in the cinematic realms, for the year 2013.
All the awards and recognitions were honored by the prestigious Hollywood Foreign Press Association.
Golden Globe 2014 – Winner List
Let us Take a look at the best of the best at the 71st Golden Globe Awards.
Best Actor in a TV Series, Drama
Bryan Cranston (Walter White – Breaking Bad)
Best Actress in a TV Series, Drama
Robin Wright (House of Cards)
Best Actor, TV Series, Comedy or Musical
Andy Samberg (Brooklyn Nine-Nine)
Best TV Series, Drama
Breaking Bad
Best Actor in a TV Miniseries or Movie
Michael Douglas (Behind the Candelabra)
Best Supporting Actress in a Series, Miniseries, or TV Movie
Jacqueline Bisset (Dancing on the Edge)
Best Actress in a TV Miniseries or Movie
Elisabeth Moss (Top of the Lake)
Best Miniseries or TV Movie
Behind the Candelabra
Best Supporting Actor in a Series, Miniseries, or TV Movie
Jon Voight (Ray Donovan)
Best Actress in a Motion Picture, Comedy or Musical
Amy Adams (American Hustle)
Best Supporting Actor in a Motion Picture
Jared Leto (Dallas Buyers Club)
Best Foreign Language Film
The Great Beauty (Italy)
Best Animated Feature Film
Frozen
Best Actress in a TV Series, Comedy
Amy Poehler (Parks & Recreation)
Best Director, Motion Picture
Alfonso Cuaron (Gravity)
Best TV Series, Comedy
Brooklyn Nine-Nine
Best Actor in a Motion Picture, Comedy or Musical
Leonardo DiCaprio (The Wolf of Wall Street)
Best Motion Picture, Musical or Comedy
American Hustle
Best Actress in a Motion Picture, Drama
Cate Blanchett (Blue Jasmine)
Best Actor in a Motion Picture, Drama
Matthew McConaughey (Dallas Buyers Club)
Best Motion Picture, Drama
12 Years a Slave
Best Supporting Actress in a Motion Picture
Jennifer Lawrence (American Hustle)
Best Original Score, Motion Picture
Alex Ebert (All Is Lost)
Best Screenplay, Motion Picture
Spike Jonze (Her)
Original Song, Motion Picture
U2, Ordinary Love (Mandela: Long Walk to Freedom)