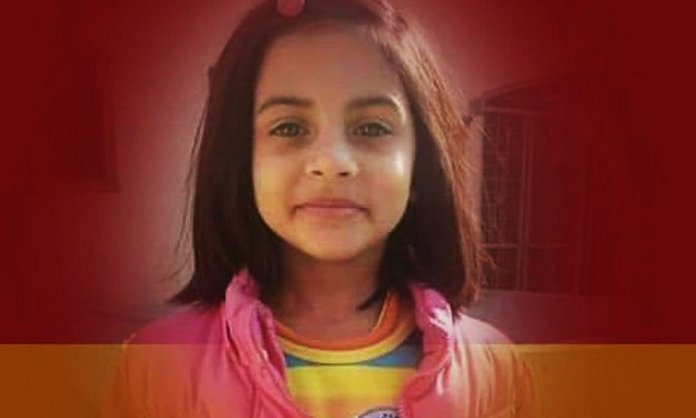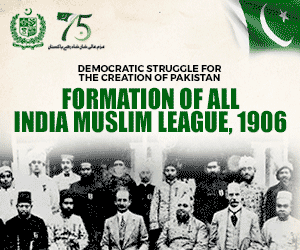 No matter how cold of heart one may be, a child's smile will always melt the icy wall and automatically bring a smile on your face. Children are the most beautiful creations of God, and one of the most innocent ones.
Unfortunately, their soft nature and dependency on adults make them the victim of notorious crimes such as rape and murder. One such case is Zainab's. The 7-year old was brutally raped, killed, and thrown amongst trash in Kasur after being abducted.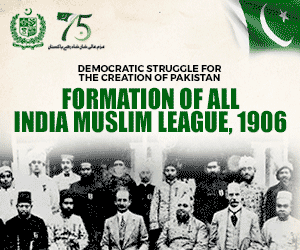 Zainab had been missing for 5 days, according to current sources, she had gone missing under mysterious circumstances. Passersby informed the police of a minor's body being disposed of, on information, the police rushed to spot and shifted the dead body to DHQ Hospital Kasur for an autopsy.
The autopsy report resulted that the minor was raped and then strangled to death. Special police teams arrived from Lahore and collected evidence from the scene.
As of now, there is no reason why the innocent child was made a victim of this crime. However, then again, crime doesn't need a reason to be committed, it is the doing of a rotten soul.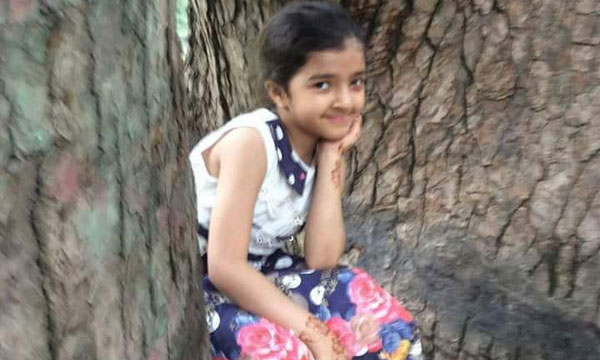 According to sources, her parents have gone for Umrah, there are no words to weight the amount of pain they might have, or how heavy their hearts might be feeling. Meanwhile, her relatives searched high and low to find their missing angel but could not find her.
Zainab's unforeseen death stirred a riot, traders closed down their shops and markets and chanted, demanding to bring justice and for her murderer to be put to death where he belongs!
A CCTV footage clearly shows a man holding her hand, walking through the streets.
The picture of Zainab's rapist & killer is clearly captured. Why he is still roaming freely? Can our agencies and authorities capture him? Can we please catch this animal and punish him publicly? Can we do something to protect our children? #JusticeForZainab#Justice4Zainab pic.twitter.com/Z7GghqvaTd

— Ihtisham ul Haq (@iihtishamm) January 10, 2018
No one in this world can imagine their child in pain when they fall for the first time, parents can not tolerate the sight, however, it's these falls that help them grow. However, no parent can imagine the shrieking of their child in so much pain.
Zainab is not the only one. Every day, every minute, a child, our children, are exposed to individuals who do not have good intentions towards the younger ones. They try to become friendly with the soft-hearted children, try to become their friends, and when the moment is right, they attack like a snake leaving their venom and mark on and within the innocent soul of the kid, which then no longer remains the same.
Celebrities Spread #JusticeForZainab on Social Media
Little Zainab's death dropped like a bomb on everyone's heart. Many celebrities took it to Twitter asking for justice for the little girl. They also asked for her killer to be hanged and that our children need to be protected from animals like him!
Find him!!! Do what it takes to find him and make an example out of him for Gods sake !! An example which scares anyone to even think about doing something like this again. @pid_gov @GovtOfPunjab #JusticeForZainab https://t.co/t0GTUo9AjT

— Mahira Khan (@TheMahiraKhan) January 10, 2018
Feel sorry for you mera bacha.
Justice has to be served this time.
May Allah rest your soul in peace. Ameen#JusticeForZainab

— Fahad Mustafa (@fahadmustafa26) January 10, 2018
Zainab i am so sorry. I am ashamed of what has happened to you. I pray that those people die the most difficult death and burn in hell.
I can't even imagine the agony her family must be going through.#JusticeForZainab

— Faysal Quraishi (@faysalquraishi) January 10, 2018
At loss of words … for Zainab and the females gender 😢😢😢 #RaiseYourVoice #JusticeForZainab pic.twitter.com/XdwN7xTOfC

— Hareem 'Eman' Farooq (@FarooqHareem) January 10, 2018
Ya Allah is qadar Zulm or Jahalat! We should truly truly be ashamed of ourselves as a Nation. What's the point for #JusticeForZainab when there are countless Rape & Murder cases in line for justice? @pid_gov @GovtOfPunjab Devastated!

— MAWRA HOCANE (@MawraHocane) January 10, 2018
#JusticeForZainab , Being a Father just can't imagine the pain of Parents after this, condolences to her parents & Alarming situation to Society we r living in 🙏🏽🙏🏽🙏🏽, Govt should do Prompt action against the Culprit & give justice to ZAINAB , pic.twitter.com/f1a2Go0j3Y

— Mohammad Hafeez (@MHafeez22) January 10, 2018
Children are Allah's greatest gift. They stand for everything good in humanity, Zainab's tragedy is humanity's tragedy. Deeply saddened by it, can't even imagine what her family is going through. We must speak up, justice has to prevail. #JusticeforZainab

— Shadab Khan (@76Shadabkhan) January 10, 2018
I am heart broken, gutted and disgusted what sort of society we r living in😢😢😢😢 heart goes out to the parents… #JusticeForZainab pic.twitter.com/8eYLAMPPHf

— Mohammad Amir (@iamamirofficial) January 10, 2018
Horrific!!!
A 7-year old angel raped.
What kind of a society are we living in????#RIP little angel #JusticeForZainab pic.twitter.com/nMlPtPWQN6

— Muniba Mazari (@muniba_mazari) January 10, 2018
#JusticeForZainab…..As vocal as i am, I dont know how to put my feelings into words about this…. I really don't!

— Hamza Ali Abbasi (@iamhamzaabbasi) January 9, 2018
What a beautiful girl and look what our world is coming to,are they even human?Absolutely heartbreaking. Heart goes out to her family who will now be scarred for life! May justice prevail and the animals accountable face dire consequences! #JusticeForZainab pic.twitter.com/6BrGwZiyGX

— zainab abbas (@ZAbbasOfficial) January 10, 2018
Zainab we are sorry #JusticeForZainab

— Waseem Badami (@WaseemBadami) January 10, 2018

Honestly. You cannot imagine the horror. I never share images of deceased children. Ever. But the silence is exhausting. If this image is what it take for people to wake up & shake th system, 2 remind ourselves this could be our child, then that is the harsh & very ugly truth. https://t.co/jJKVzccihj

— Nadia Jamil (@NJLahori) January 10, 2018
Every Rapist should be Hanged ,that's the only solution to clean the Society from future cases like such to be taking place ..

— Irum Azeem Farooque (@Irumf) January 9, 2018
A beautiful innocent little girl, a child… why? I just don't understand… #JusticeForZainab pic.twitter.com/ZJApkzP6XL

— Juggun Kazim (@JuggunKazim) January 10, 2018
I refuse to believe this can be true and this can happen in our Pakistan but the reality is different. Ya Allah give sabr to the parents. As a father just hearing about this has made me feel sick. What is happening? How can we stop this from ever happening again?#JusticeForZainab pic.twitter.com/TNVyh3RrIx

— Wahab Riaz (@WahabViki) January 10, 2018
In the end, we just want to say, we are sorry Zainab. We are sorry because you were not safe in your own homeland, because you were not safe in your street, amongst your own people. Sorry Zainab for the tears you shed, for the cold you shivered in, for not being able to save you from the pain. We failed to protect you.
Rest in peace little angel.