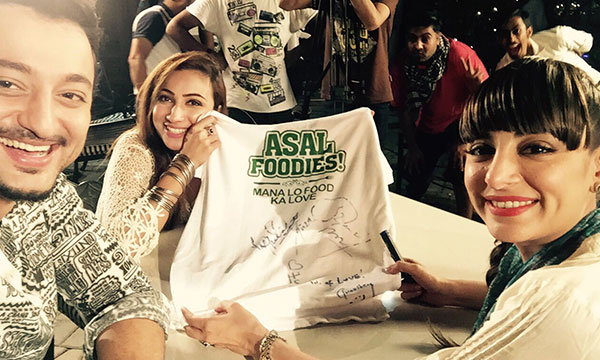 575 views
For a land brimming with passionate desi food lovers and eager adventurers , 7UP is on a mission tout the nation's culinary panorama by launching its exclusive star-studded food program, "The Asal Foodie Show" in Pakistan. 
The branded entertainment will provide the food devotees to watch their favorite celebrities , enjoying Pakistan's bona fide food scene for a whole one day, from breakfast to dinner while touring exotic eateries in various cities.
Watch the TVC of 7UP's The Asal Foodie Show here.
[fb_embed_post href="https://www.facebook.com/7UPPK/videos/980630285327076//" width="550″/]
The Asal Foodie Show will be only a four episode program and has a celebrity line-up of Ali Safina, Anoushey Ashraf, Sarwat Gillani, VJ Shehzad and Ali Hamza.
Each episode will welcome a star who will be chilling at famous food places of a different city, enjoying its culinary cuisines and giving feedback at the end of the show.
The show will kickstart from 3rd October, and will be aired every Saturday. Check out the show timings of 7UP's The Asal Foodie Show on each channel below.
Aaj News – 6:30 pm
Dunya News – 5:00 pm
Urdu 1 – 11:00 pm
ATV – 11:00 pm
PTV Home – 11:00 pm
TV One – 4:00 pm
Geo Entertainment – 11:30 pm
Geo Kahani – 11:00 pm
View BTS shots from The Asal Foodie Show here.