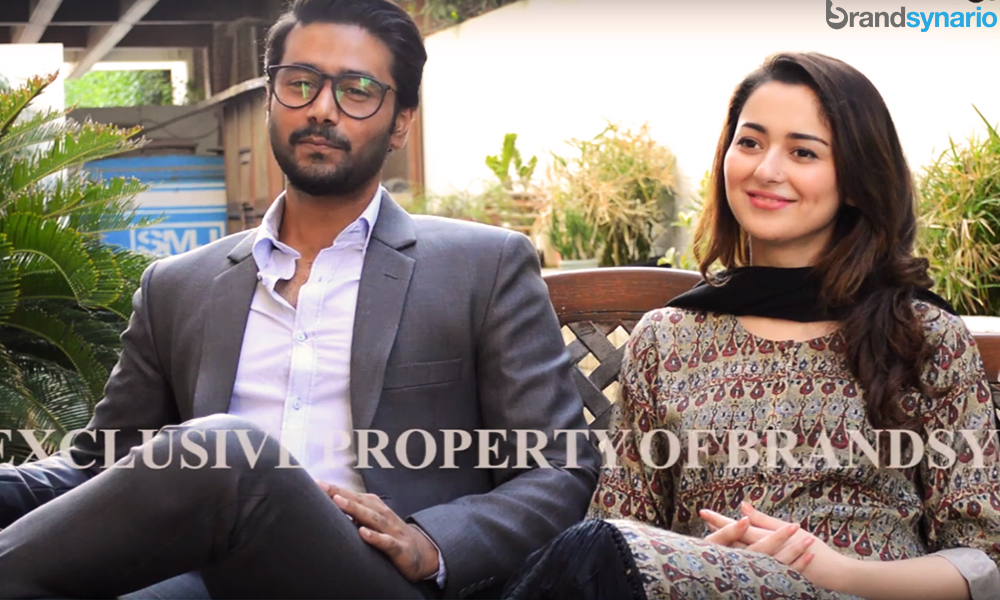 Famous for churning unique story lines and extraordinary drama plots, Urdu 1 is back with a bang! With the entertainment landscape flooded with cliched, run-of-the-mill serials, Urdu 1's upcoming drama serial 'Titli' highlights a rather less talked about prevalent social issue.
Flaunting the fan favorite, dub smash queen, Hania Amir and the very talented Ali Abbasi as the lead pair, Urdu 1's drama 'Titli', is bound to hit the right chords. Directed by Ahmad Bhatti and penned by Seema Aijaz, the drama narrates the tale of a beautiful but self-obsessed girl (Hania Amir) who has high expectations from life- she strives for perfection and possesses rigid fantasies, matched by none.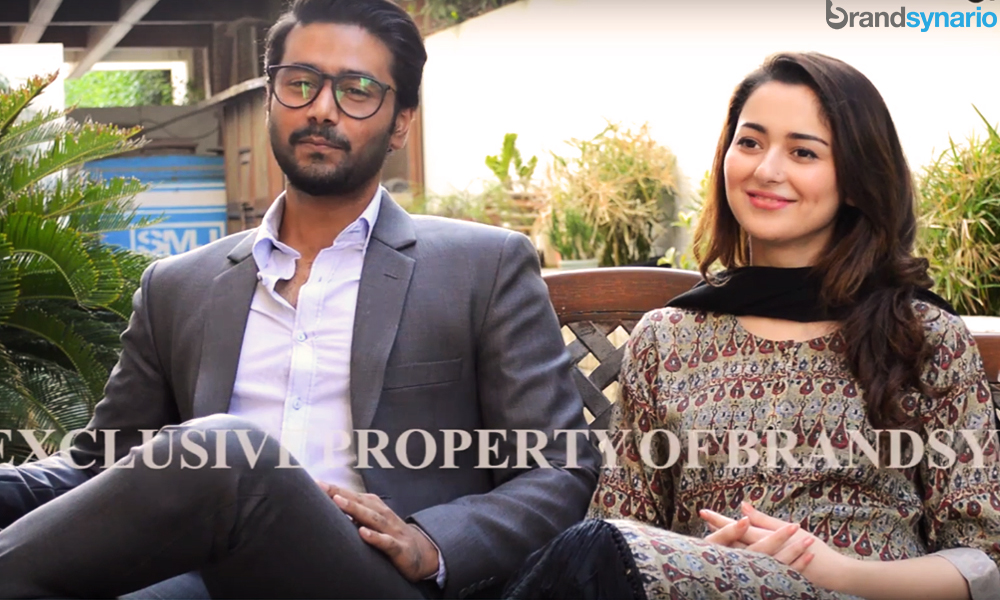 Brandsynario had an exclusive interview with Titli's lead pair and we were completely awestruck by the drama's theme and fresh take on a dysfunctional married couple! With all the ingredients to keep the audiences hooked, we are more than anxious for the drama to air on our television screens.
Looks exciting, isn't it? Here are 7 reasons why upcoming Urdu 1 Drama 'Titli' featuring Hania Aamir & Ali Abbas is a must-watch:
 1. Hania Amir's Shocking Avatar in debut drama serial
The rising sensation Hania Amir rose to fame through social media. Rightfully claiming the title of the 'dub smash queen', the beautiful and very talented Hania will be making her TV debut with Urdu1's 'Titli' and will definitely shock all her fans!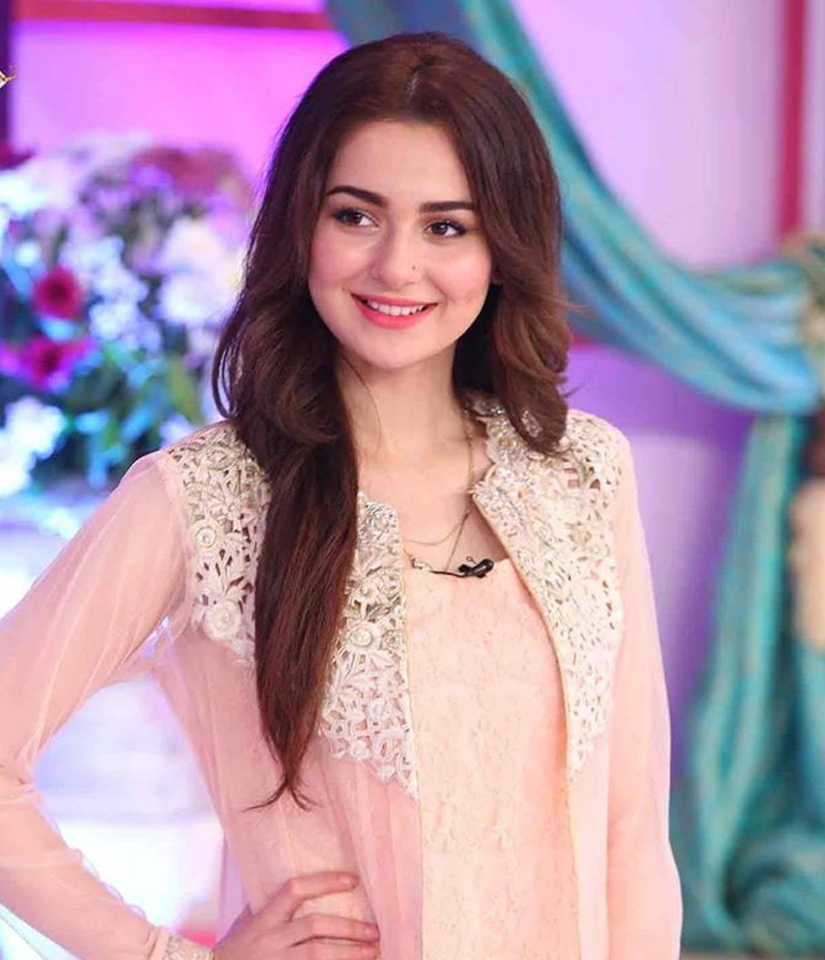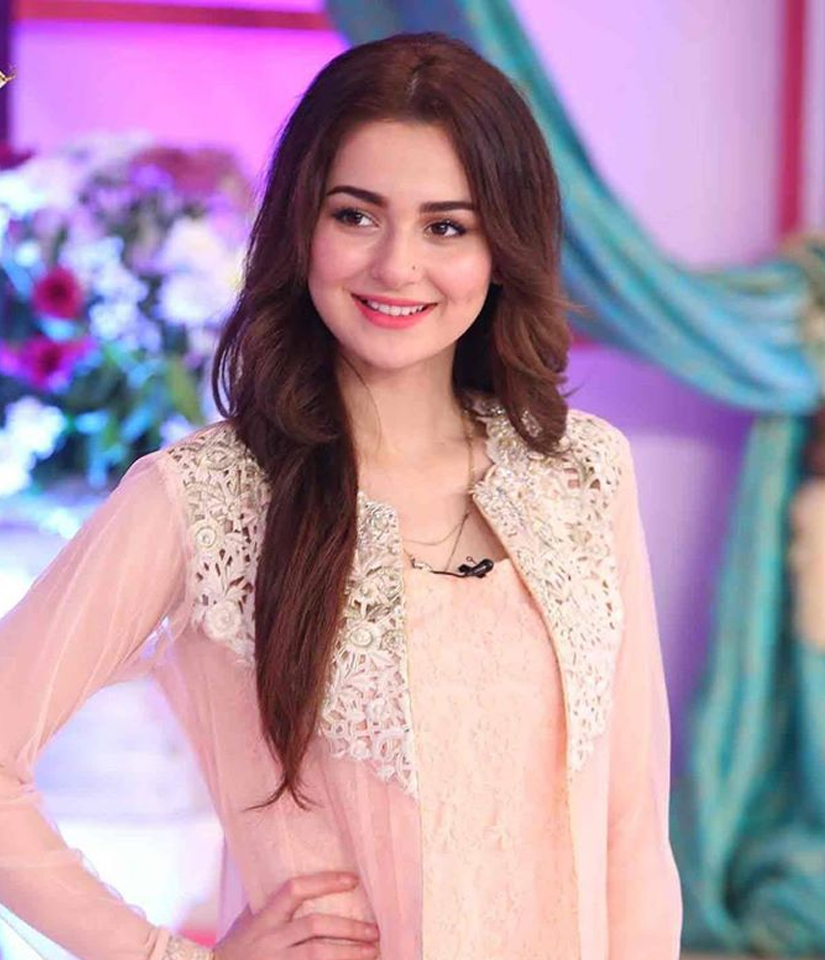 Portraying a completely opposite character than her usual 'sweet and bubbly' avatar, Hania as Naila will leave her fans in a state of irrecoverable shock. Proud of her spellbinding beauty, self-obsessed Naila believes the world revolves around her.
Strong-headed and determined, Naila's world revolves around exterior beauty and altruism. She makes sure she achieves what she sets her mind to. Naila will go to any extent to fulfill her fantasies. But fate has some other plans for her!
2. Young & Never-seen-before 'Jodi' 
Tired of seeing the same faces on your television screens? Titli brings the very talented Ali Abbas and Hania Amir to share the screen space for the first time. The cutest 'to be' couple on-screen will definitely be a reason why this drama is a must-watch.
The girl who wants it all plans to marry a handsome and rich man but ends up getting hitched to an average one. The drama teaches a lesson that outer beauty is never as fulfilling as inner beauty. People must accept what life brings their way instead of trying to write their own fate.
3. Characters are Not mainstream
Unlike the cliched characters seen in daily soaps today, characters in Titli are not all mainstream. Hania plays a blunt and shrewd girl while Ali plays a submissive and meek husband. Hania's evil avatar will definitely make you hate her; at least this is what she thinks!
Listen to what she has to say about her character Naila in the video here
4. Desi Version of Beauty & the Beast
With the latest Beauty and the Beast trailers are stills rolling in on social media, Titli will give you an insight into the thin line between outward vs inner beauty. Appearances are often misleading and Titli's plot highlights how a beautiful looking girl can be completely 'unpleasant' on the inside while an average looking man can possess a 'heart of gold'.
5. The amazing off-screen chemistry that is sure to be reflected on screen!  
Hania and Ali exuded amazing off-screen chemistry! Hilarious inside jokes and on-set tantrums, the two were totally fun to be around. It seemed as if the duo has known each other for years and we are sure the off-screen chemistry will be reflected perfectly on screen too. We just can't wait for the drama to air.
Watch this hilarious video & find out for yourselves!
6. Not a cliched 'Saas Bahu'/ Love Tale
We are definitely tired of the repetitive drama plots and monotonous 'saas vs bahu' conflicts! Indian television has thrust a lot of that upon us already and therefore Pakistani drama industry has become our one and only solace.
Luckily enough, Urdu1's latest concoction 'Titli' promises drama, love, rage, romance, revenge and a lesson for all!
The lead cast talks about the drama plot below:
7. Important Life Lessons
Through Naila's fate in the drama, the makers will be delivering a very important lesson for all the girl's of today's generation. Titli is bound to justify how the practical world holds so much more than the 'fairy tale' endings they have spun in their heads since childhood. How inner beauty is way more valuable than outer beauty, and how greed and materialism will always bring misfortune and misery for all.
With such an interesting plot, an attractive lead pair, and a captivating storyline, Titli looks like a refreshing dose of entertainment.
Here is an adorable message for all Brandsynario fans!
Bonus: A fun dub smash video of Titli drama's lead pair Hania & Ali, exclusively on Brandsynario
Are they cute or what?  Can't wait for this adorable duo to spread their magic on screen!
Urdu 1 Drama Kosem Sultan: Beren Saat's Transformation from Anastasia to Kosem Will Leave You Inspired!
Stay tuned, Urdu 1 drama 'Titli' is all set to hit your screens very soon!