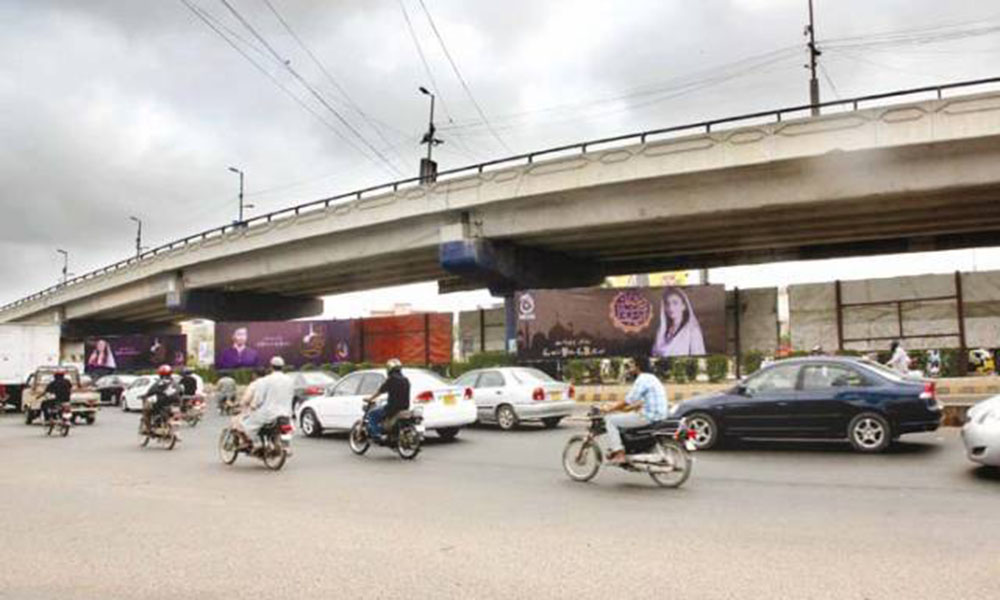 Despite the Supreme Court's (SC) order to remove all the billboards from public property across the city, seven new billboards, advertising Ramadan, have been installed right under the Jauhar Morr flyover.
The billboards have cluttered the place heavily, that too just before the U-turn which could lead to serious road accidents.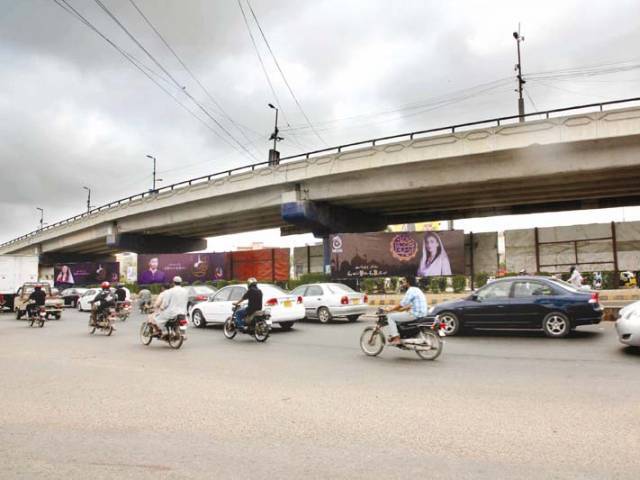 According to Muhammad Muneer, a traffic police constable who gives duty at Jauhar Morr, these billboards were put up a day before Ramadan.
"Before these billboards, we used to sit under the flyover when the traffic flow was thin but now the space has been occupied by billboards", Muhammad Muneer further told the Express Tribune.
The SC had maintained that there is no law that permits installation of outdoor advertising billboards and signs particularly on 'public property'. Establishing that earlier in the month of May, the SC ordered the Karachi Metropolitan Corporation (KMC), DHA and all other cantonment boards to remove billboard/hoardings across the city by the 30th of June.
The SC even clarified on the term 'public property' since its definition can be quite vague. The term public property' shall include: roads, sidewalks, islands on the centre of the roads or service lane, overhead bridges, roundabouts, dividers between a road, pedestrian lanes.
Meanwhile, CBF's hoarding in-charge, Muhammad Qasim said that the billboards under the Jauhar Morr flyover are not new.
"These billboards were put up a long time back," further adding that, till now they haven't removed any billboards from the Cantonment Board Faisal's (CBF) jurisdiction. "We will remove billboards after June 30th," he assured.
Stay tuned to Brandsynario for more updates.