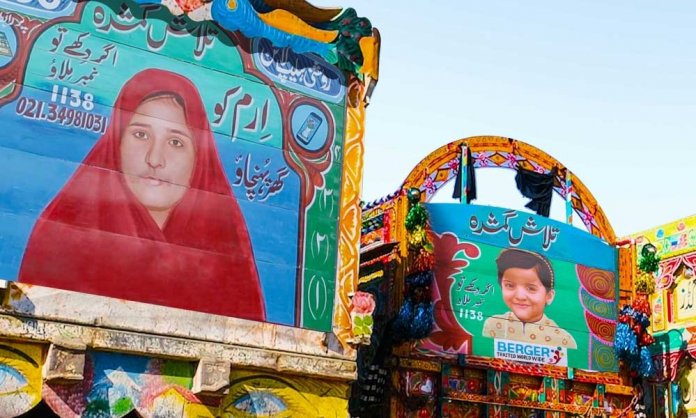 Pakistani children going missing has become so common that the news of it doesn't even bother us anymore.
Unless of course, it affects us directly. Children are kidnapped, abused, trafficked, and our lives go on without even so much as an eyebrow raise.
Berger Paints decided to do something about it, and ended up winning massive respect AND a global award!
With the help of  Samar Minallah Khan, her team of truck artists, and BBDO, a campaign was designed which aimed to find missing children by painting their portraits on the backs of trucks and having the trucks drive all around Pakistan.
The creative endeavor, Truckart ChildFinder has secured a Gold Clio and a Silver Clio at the 60th CLIO Awards 2019. This is the only Gold awarded to any campaign in the MENAP region, and one of only 5 Golds awarded to Asia.
Take a look at the details of the award-winning campaign here: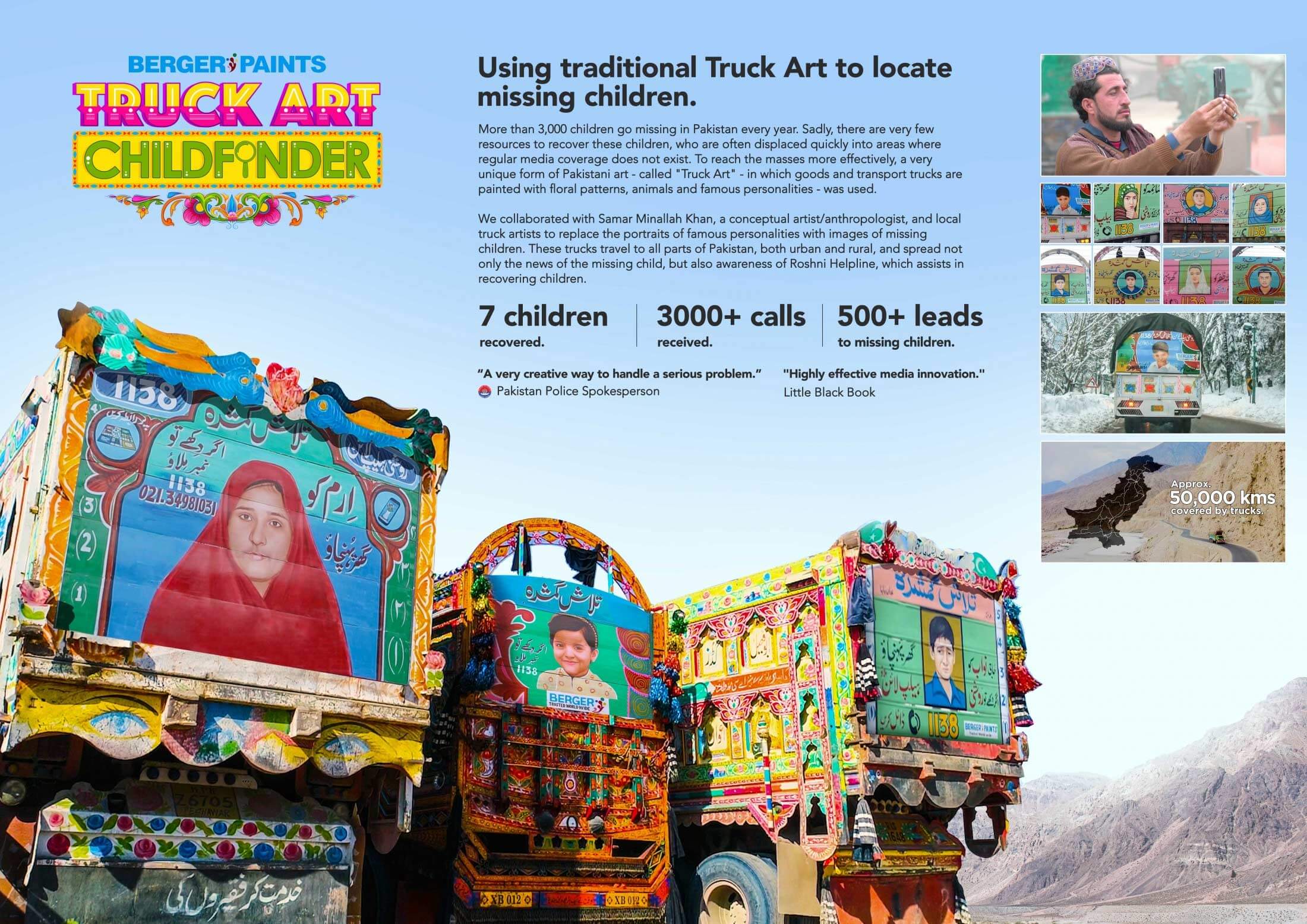 Who would have thought art could be used in such a significant way?
Well, here's to those who undermine the power of art and deem artists insignificant!
We hope to see more brands and agencies strategize concepts smartly and effectively in ways that benefit the community.
What are your thoughts?
Let us know in the comments!
Stay tuned to Brandsynario for more news and updates.