Mango season is here and no one celebrates it better than Pakistanis! Here are the best snacks you can make from Mangoes
1. Something with Nachos?
Make a mango salsa and we promise you'll never look back. Chop your other choice of vegetables as preferred. We love tomatoes, jalapenos and onions. For this version, cube mangoes the same way. Add some lime juice, a pinch of sugar and some vinegar if you'd like. The balance of flavours is divine.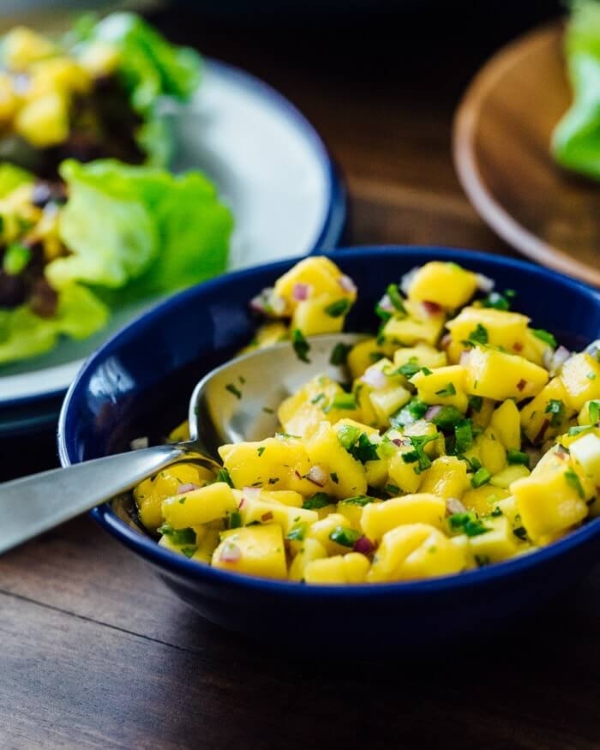 2. Mango Smoothie
All you need to make this delicious smoothie that tastes like Mango ice cream is a blender and some pantry staples. Take mangoes, some milk/water, ice, bananas and lemon juice. Add them to the blender together and adjust the sweetness as you like.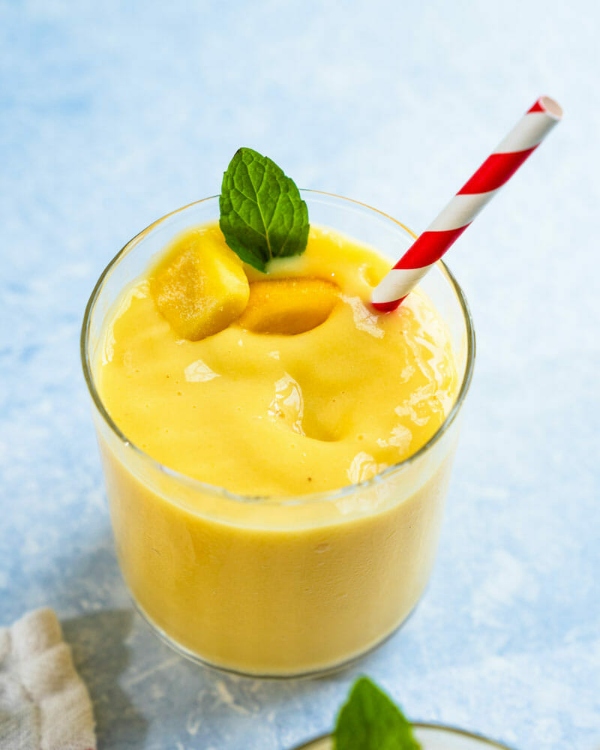 3. Mango Trifle
Okay hear us out: you might be thinking what is a trifle doing in a list of snacks? But trifle is a snack for us especially when they're this tasty and easy to make. Take some tea cake available at home, mix condensed milk with cream and layer on top. Add either mango puree or mango cubes and it will taste like your next favourite snack.
4. Mango Mousse
Mango mousse is super easy to make and tastes just as good. All you need is regular heavy cream, some whipping cream and some cream cheese (if you're feeling it) and mangoes.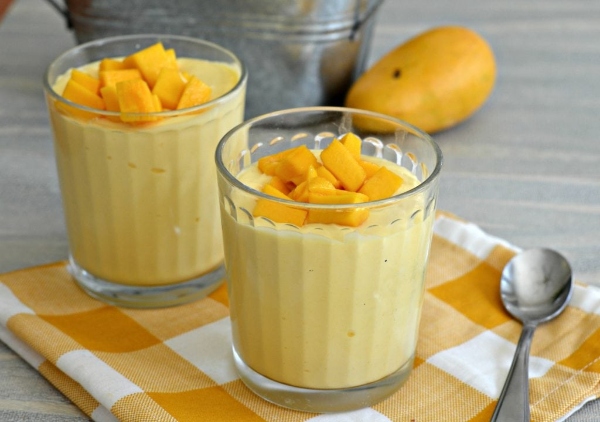 First, whip the whipping cream to stiff peaks. Then blend heavy cream with condensed milk and cream cheese and fold into whipping cream. Puree the mangoes in a blender. Add this to the final mixture!
5. Mango Lassi
This one beats it all. Next time you're feeling like having some lassi, elevate your taste and go for mango lassi. It'll taste like a blissfully chill summer evening. Mix yogurt with sugar as usual. Add milk to it in a blender and ice to your liking. As the final step, add some cut mangoes.
6. Mango and Peach Juice
The best homemade juice you can ever have either as a snack or as a breakfast side. Add frozen cut mangoes to a blender with ice, sugar, water and sliced peaches. Tastes sweet and tangy, just how we like it!
7. Grilled Shrimp Salad with Mangoes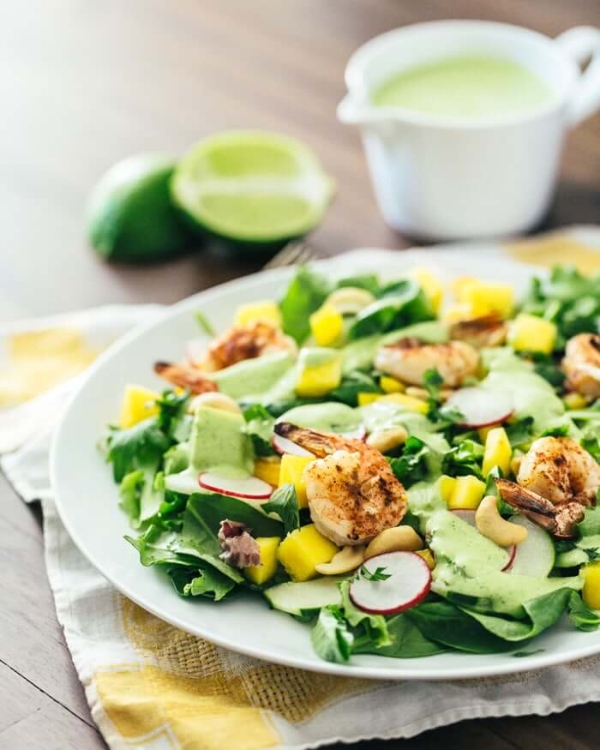 We love shrimp salads! Do you? Next time you're making one, make sure to marinate your shrimps and grill them in a sour mixture. Amp up the lime juice and vinegar quantities. When all is done, assemble as usual but add mangoes to it. It. will. not. taste. like. a. Salad.
Stay tuned to Brandsynario for the latest news and updates.