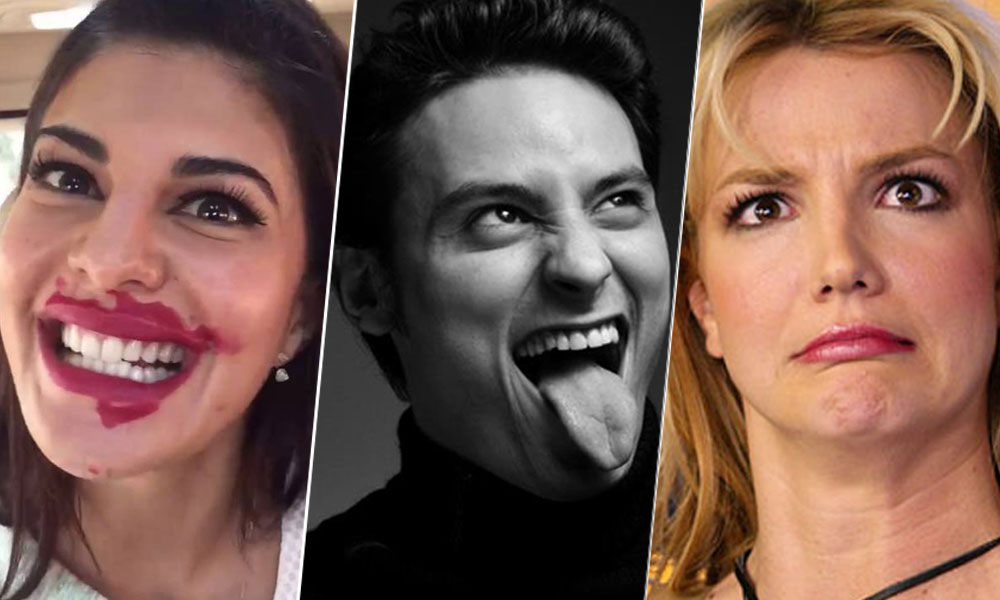 1,2.3- FREEZE! After the Ice Bucket Challenge, Dubsmash videos and Boomerang clips, it is the #MannequinChallenge that has taken the internet by storm.
Catching up with the trend of posing as statues,  celebrities have too joined the army of mannequins on social media. Stars are taking it to their Facebook and Instagram to flaunt hilarious videos of themselves paralysed in crazy positions.
Brandsyanrio has rounded up some amusing videos of frozen-in-time superstars that have totally nailed the #MannequinChallenge
YOU NEED TO CHECK OUT ALL THE BEST #MannequinChallenge CELEBRITY VIDEOS!
1) To promote Dobara Phir Se, the cast of the movie quick froze in some super awkward postures! Ali Kazmi looks extremely hilarious.
2) Osman Khalid Butt & Uzair Jaswal also took crazy to the next level during a pillow fight!
3) Jacqueline Fernandez too hopped on the Mannequin Challenge bandwagon and did one with her crew on the set.
4)  Britney took to Instagram to announce her Best Resident Performer award in Las Vegas by rocking the mannequin challenge with her dance team.
5)  Ellen DeGeneres also recorded one on her show!
6) Michelle Obama also slayed the challenge with LeBron James at the White house.
7) The soccer superstar Cristiano Ronaldo Mannequin Challenge made the internet go crazy
Stay tuned to Brandsynario for more updates.