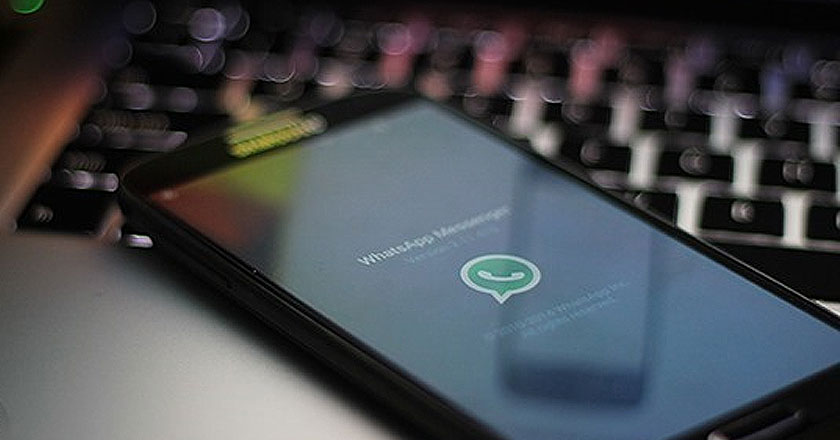 WhatsApp has released a new update recently for Android smartphones that bring some great features for its users. The update, however, has not been pushed to Google Play Store, but users can still download it from the official website of the company.
Also see: UK Govt to Ban WhatsApp in Coming Weeks- Will Pakistan Follow?
Still many people are unaware of the amazing features that WhatsApp provides to its users. Here are some of these:
Restoring Your Conversations
Recently changed your phone? And now all your WhatsApp data is gone? Well, now you can create a backup and restore your WhatsApp data. You can restore and backup your data simply by going to Menu button>Settings>Chat settings and click backup conversations. In this way, you can track your conversations if you reinstall the app.
Hide Your Last Seen & Blue Ticks For Read Messages
If you want to keep your account private and not want others to know when were you online then it is easier to hide your 'last seen' status by going to WhatsApp>Menu Button>Settings>Account>Privacy and select last seen option and changed it to nobody. For turning off the blue tick marks, you can untick the Read Receipts checkbox.
Read More: How to Disable WhatsApp Blue Tick for Seen Messages
Share Any File On WhatsApp
You might be wondering that how any type of file can be shared via WhatsApp. Well, now it's possible. All you need to do is first download and install Dropbox application. Once you have made an account on Dropbox, upload the file into the Dropbox account that you want to share with your WhatsApp contacts. Once the upload is over, copy the link of the file and share it with your WhatsApp friends. By clicking the link, your WhatsApp friends can download the same file easily.
Sending WhatsApp Conversation History to Someone
Want to share something important to someone from WhatsApp via email? WhatsApp for android provides you with a solution. You can now send your conversation history through WhatsApp via email by going into the Menu option of the conversation that you want to send, select 'More' and select 'Email conversation'. By doing so, WhatsApp will automatically create an email with the text conversations for you including pictures, videos, voice notes if there are any.
Also Read: How to Use 2 WhatsApp Accounts in One Smartphone
Customized Notifications
With the new WhatsApp update, android users can customized their individual contacts such as setting a specific ringtone for a contact; one can select any song to keep it as a message ringtone and for calls from that particular person. It also provides an option to set notification light colors for separate conversations.
Broadcast Your Message & Make Life Easier
Instead of sending separate texts to your friends or family when you want something important to share or are stuck at somewhere. WhatsApp provides you an option to send the same message to your selected contacts at the same time. You only have to create a broadcast by going to the menu option clicking New Broadcast>Add Contacts you want to send a message to and tap create then send the message to your list at the same time.
WhatsApp has made instant messaging 'the next big thing' in the tech world and is becoming popular day by day. Subsidized by Facebook, WhatsApp has now become the most popular global messaging app with 800 million active users.