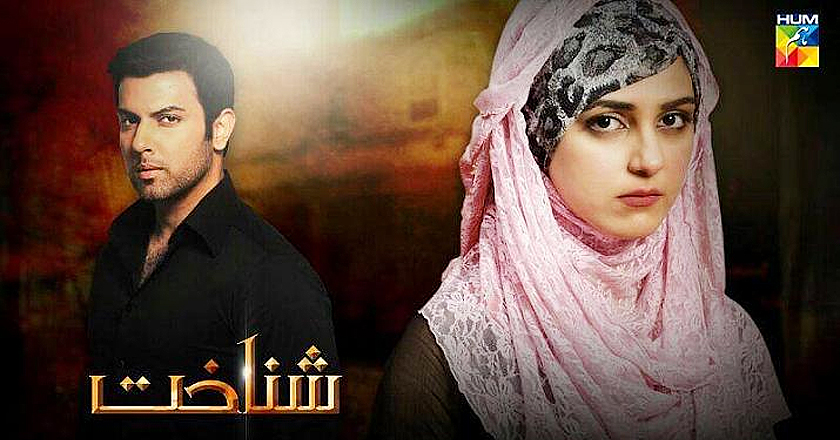 Let me introduce you to a drama that is devoid of the usual philandering husband, mother and daughter – in law brawls, multiple marriages, extramarital affairs and  love triangles: Hum TV's Shanakht is bound to get you hooked to its not-so-ordinary story.
Ever since the drama went on air six weeks ago, its rousing storyline has become a great topic of discussion on various forums on social media as it addresses a much hushed-up topic- "embracing religion".
Written by Amna Nawaz Khan, the drama revolves around an upper class Pakistani girl "Annie" and her meticulous journey of freely preserving her spiritual side, amidst society's constant attacks on her choice of "hijab". 
Watch the promo here: 
What makes Shanakht a must watch? Check out the reasons below.
1. A break from the "Zalim Saas" and "Desi Cinderella" Dramas
These days, there will rarely be a channel you will switch to and find a drama that doesn't focus on failed marriage, susral struggles, sibling rivalry, illicit relations or twisted love lives. Shanakht turns out to be a wholesome breath of fresh air for the audience, offering something unique, eye opening and worth watching.
2. Fresh Faces and Powerful Performers
Complementing it's strong plot is a fresh yet talented cast of Maya Ali as Annie, Noor Hasan as Hashim and Fahad Mirza as Rohaan, playing powerful roles and giving us a much needed break from seeing Ayeza Khan, Meekal Hasan and Ahsan Khan, like in almost every drama lately.
3. Exposes the Real Face of the Modern Pakistani Society
The drama shows Annie's mother forcing her daughter to get rid of her head scarf just so that she can bag a rich, eligible bachelor for herself. Much to our dismay, the upper class comprises of many people who raise eyebrows at individuals who seem "religious fanatics" to them. Just to appear open-minded to the world, they disapprove of such people, deeming religious practices as being "conservative" and even "offensive".
4. Shattering Stereotypes
We are living in the age where stereotyping is so strong that every next bearded guy is branded as being a "mullah" or a "dehshatgard",  while preserving "Hijab" is considered as a "lack of freedom" and "oppressive" for women.
Shanakht breaks all such fallacies by showing Annie willingly took to covering her  head and the bearded Rohaan as a joyful, fun-loving dude, with a strong spiritual side.
5. Just the Right Blend of Drama and Suspense
Many dramas become  predictable and banal in between with viewers losing interest. With this drama however, every passing episode of Shanakht will heighten your curiosity a notch further, keeping you absolutely riveted and excited for how the next story will unfold in the upcoming weeks.
6. Inspires You to Embrace Your True Self
Shanakht is not just a drama on the issues of "hijab" or "beards" or "immodest clothes". It is also a true depiction of how we spend more than half of our lives trying to fit into society. Shying away from what we really are, a lot of us overlook the idea that "we are born to stand out". We must not forget that success only lies by showcasing our true self and taking pride in who we really are.