Ramadan is a religious as well as a cultural asset. Be it Iftar dinners or Taraweeh, the gatherings tend to see quite the hustle and bustle every year. However, Ramadan also brings us the chance to sit down and enjoy some delicious buffet food with our families.
Karachi is known for its famous restaurants and enormous cuisines which are present throughout the city. In Ramadan, every restaurant comes up with the best deals and buffet menus for its customers. This year, if you plan to spend a night out with your family and friends, look no further because we have a perfect list for you to plan your next Iftar dinner outing.
1. Chaupal Desi Exotic Buffet 
Known for its cosy ambience and pretty aesthetic, Chaupal is one of our favourites for buffets in Karachi. They have a menu of over 99 dishes, and you will find an outstanding balance of Chinese, desi, and continental. This year they are offering an Iftar buffet for the first four days of Ramadan at discounted prices. You can enjoy an all you can eat iftar dinner buffer for Rs. 1759/ only.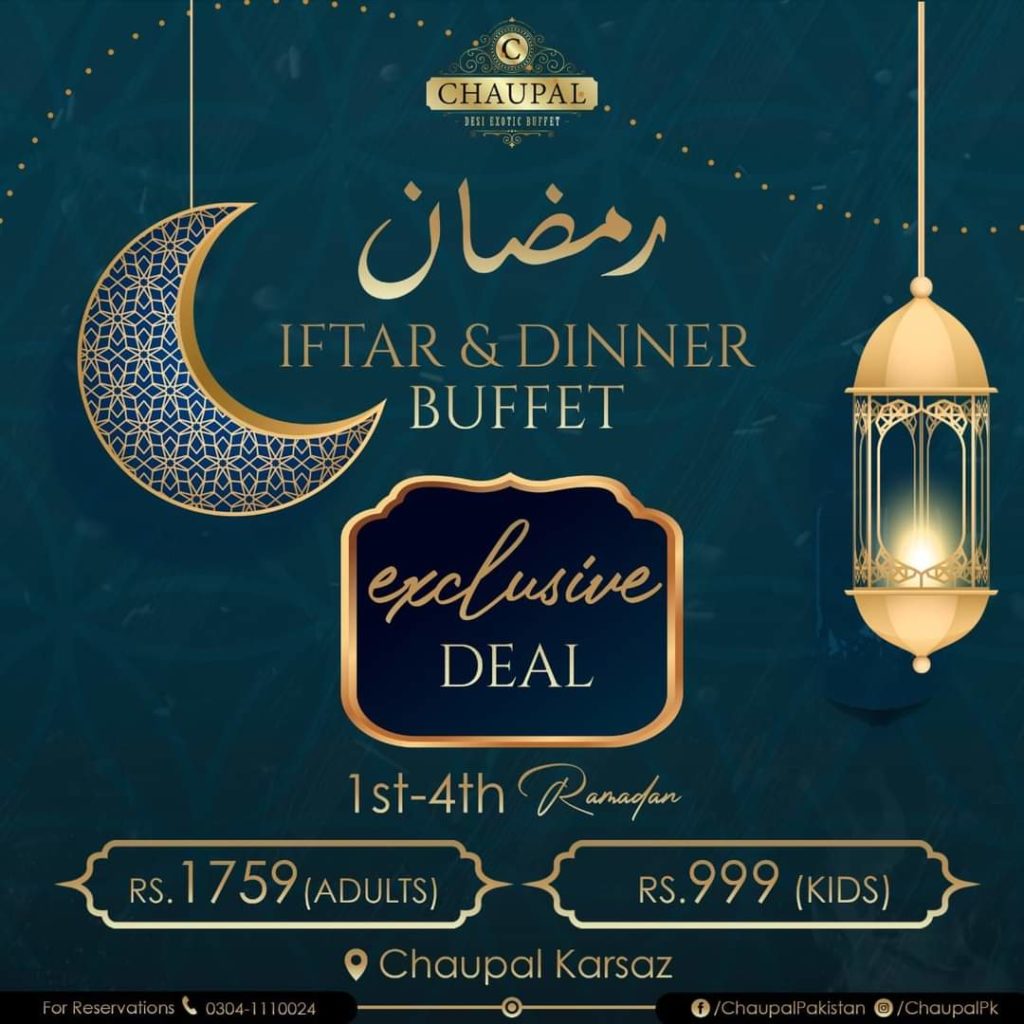 2. Coconut Grove
Coconut Grove has been the talk of the town ever since its launch, and if you haven't tried it already, now is the time to book a table at the restaurant. The restaurant is offering an Iftar buffet with limited-edition curated items only for a limited time for only Rs. 1299/inclusive of tax. The restaurant will start offering it from Thursday 7th April 2022.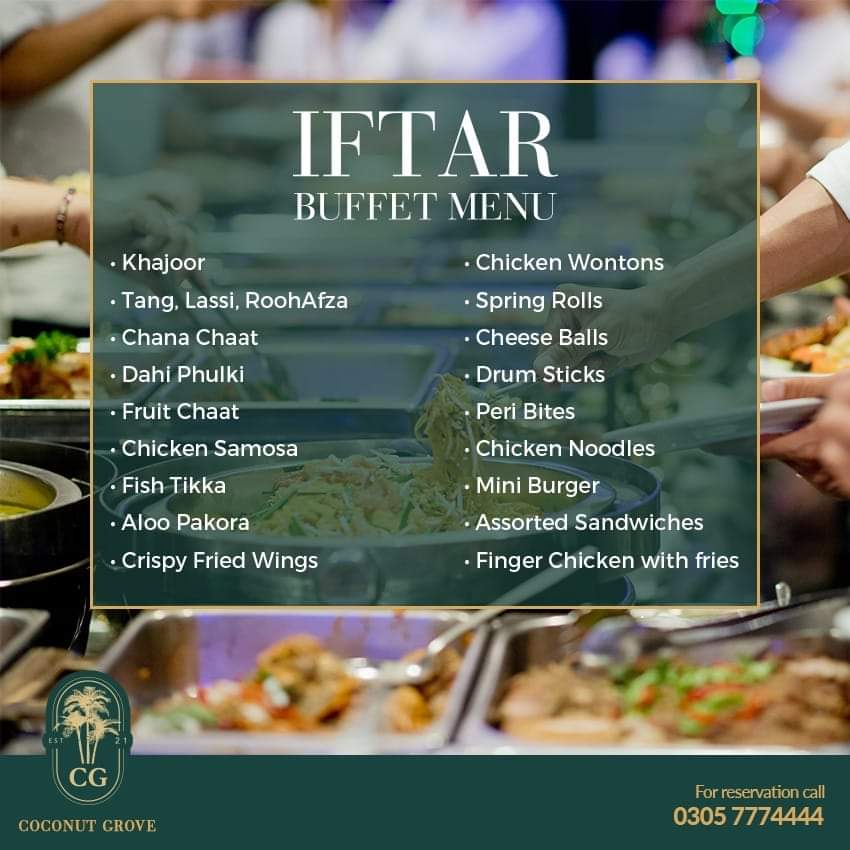 3. Angeethi 
Angeethi is offering a buffet feast for iftar for the first time, making it worth visiting at least once. Angeethi is known for their desi cuisine, and this year, they are offering a buffet menu for a limited time. You can enjoy the curated menu for only Rs. 2090+tax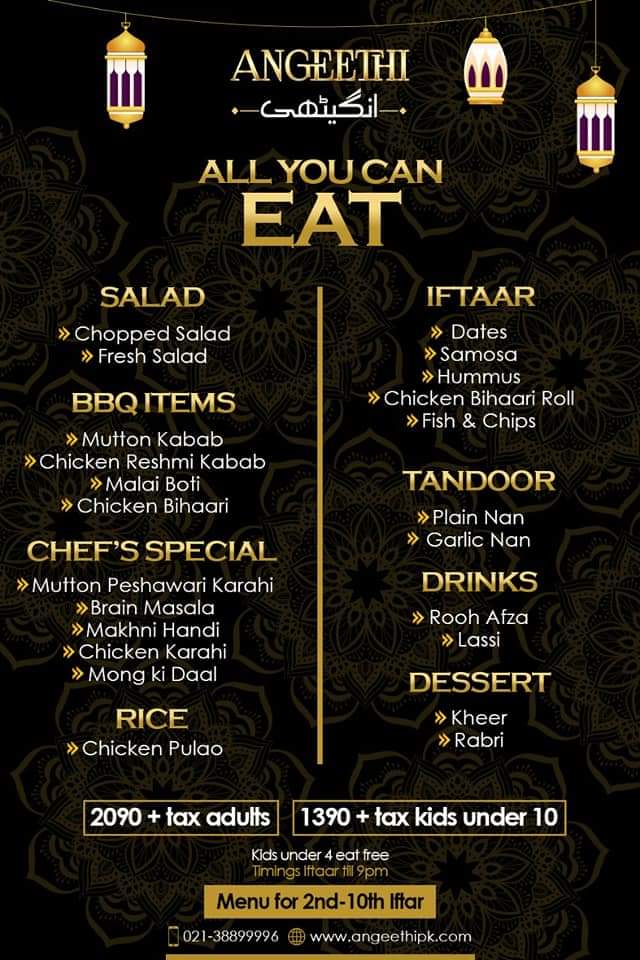 4. Heritage. Pk
Book a table at Heritage to make the most of this month and the blessed vibes. The restaurant offers an iftar buffet menu for Rs. 1499/ only. There is also a 10% discount on the entire menu for the first ten days of Ramadan.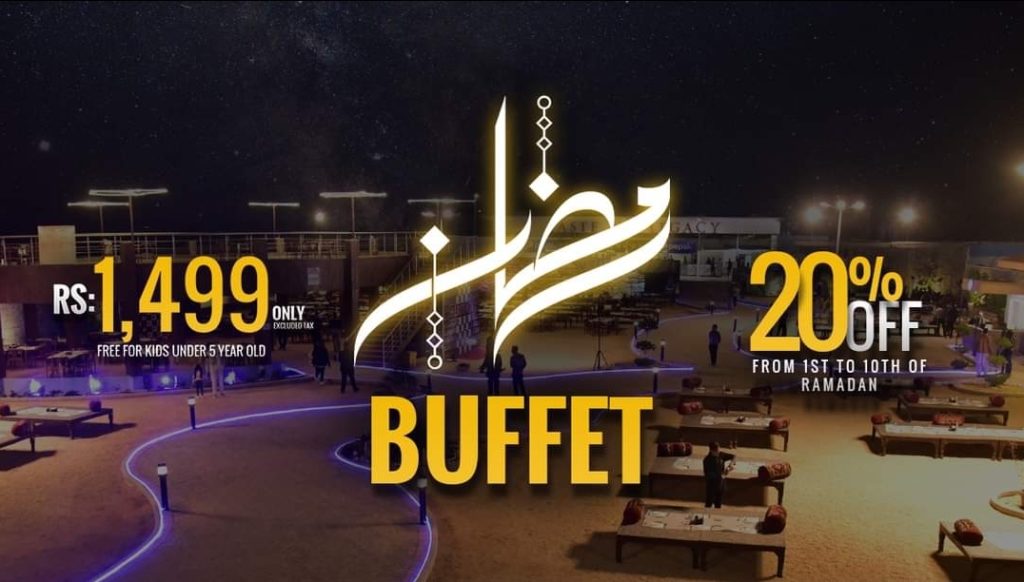 Read More: 8 Brands That Pulled April Fool's Day Pranks Brilliantly
5. Koffie Chalet
Koffie Chalet is offering a flat 25% discount for the first ten days of Ramadan. This means you can enjoy an all you can eat star buffet menu for Rs. 1046+tax.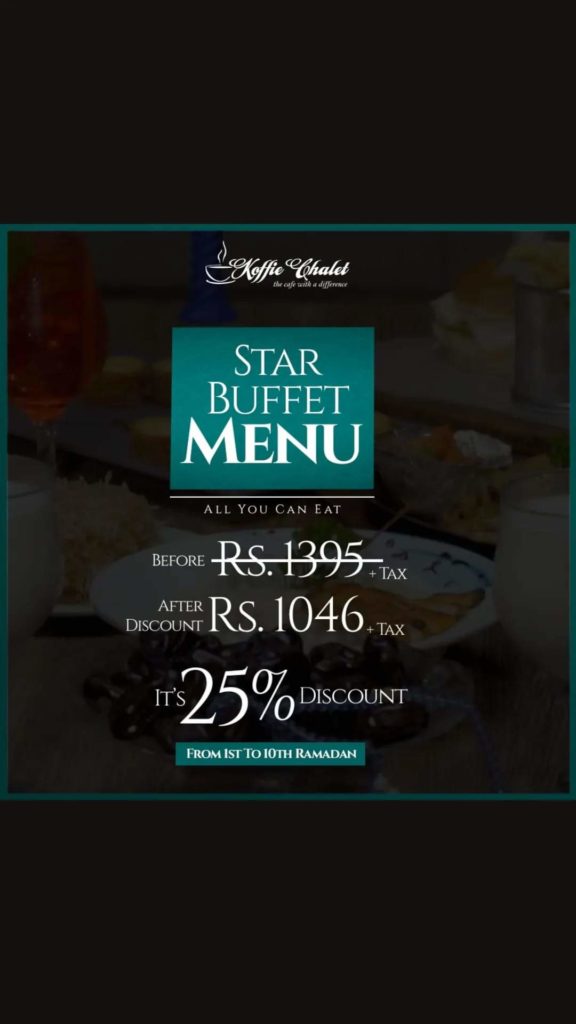 6. Nawab's Dynasty Restaurant 
Nawab's Dynasty is offering a buffet menu with a 25% discount for the first ten days of Ramadan. You can enjoy an all you can eat buffet for Rs. 1087+tax.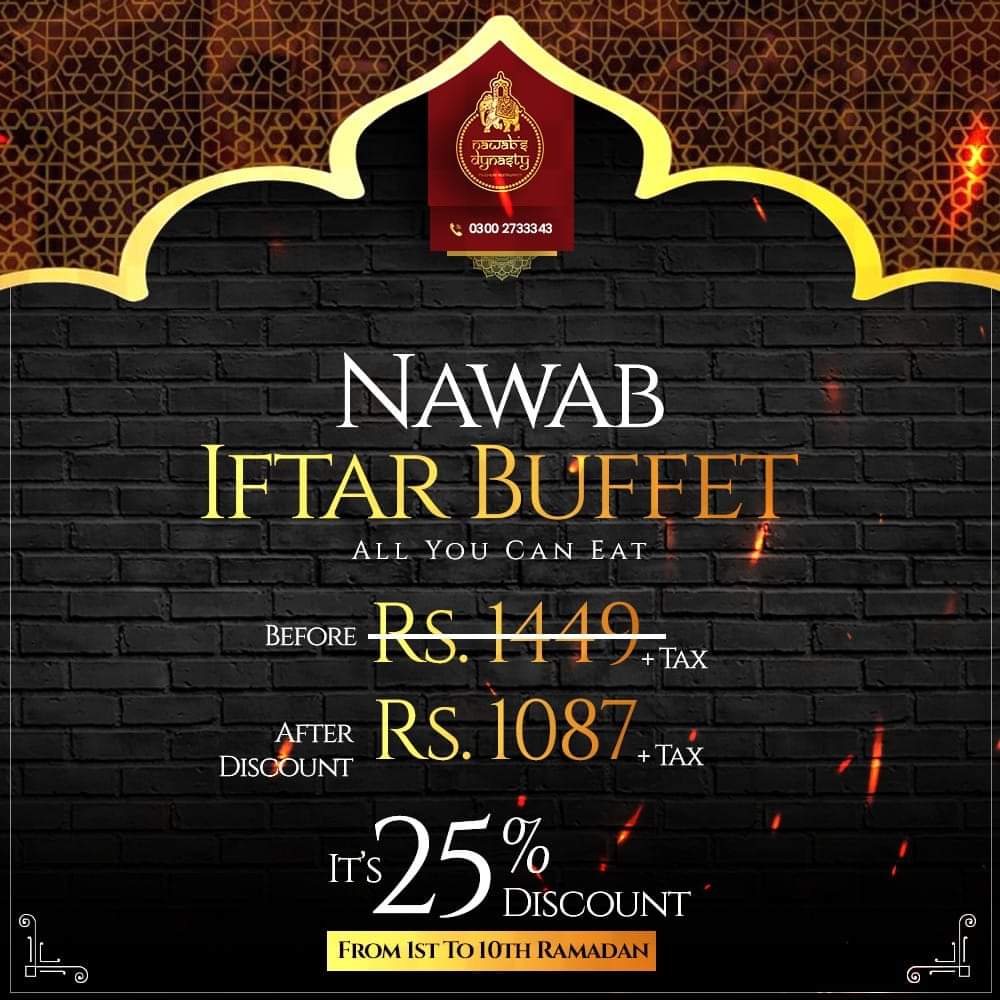 Read More: foodpanda Partners With Extreme Commerce To Promote Vendor Acquisition
Stay tuned to Brandsynario for the latest news and updates.