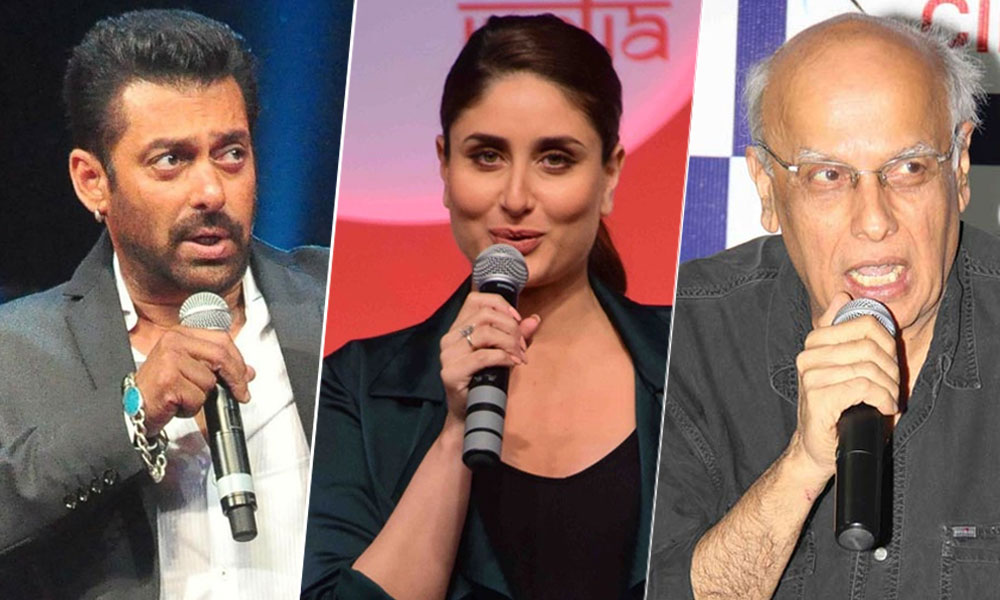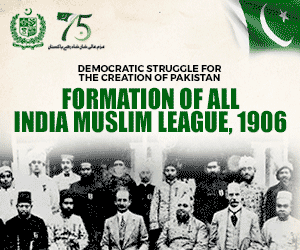 Seemingly, Bollywood is divided on the controversial boycott of Pakistani celebrities in India. Last week,  Indian Motion Picture Producers Association (IMPPA) passed a resolution declaring a temporary ban on Pakistani artists working in Bollywood after India's surgical strike across the LoC on Azad Kashmir. Amidst all the rising tensions, there were a few stars from B-town who dared to question this ban on Pakistani artists.
Salman Khan was the first one to question the agitation against superstars from Pakistan. Following him, were big-wigs like Kareena Kapoor Khan, Mahesh Bhatt, Naseeruddin Shah, Om Puri and Ayushman Khurrana.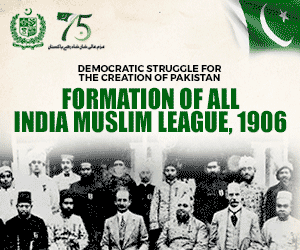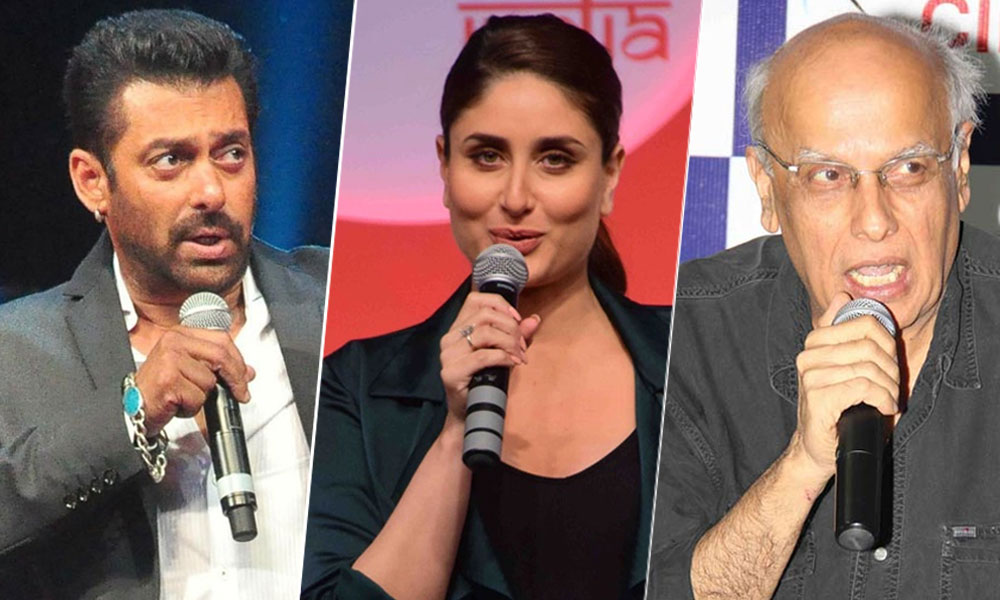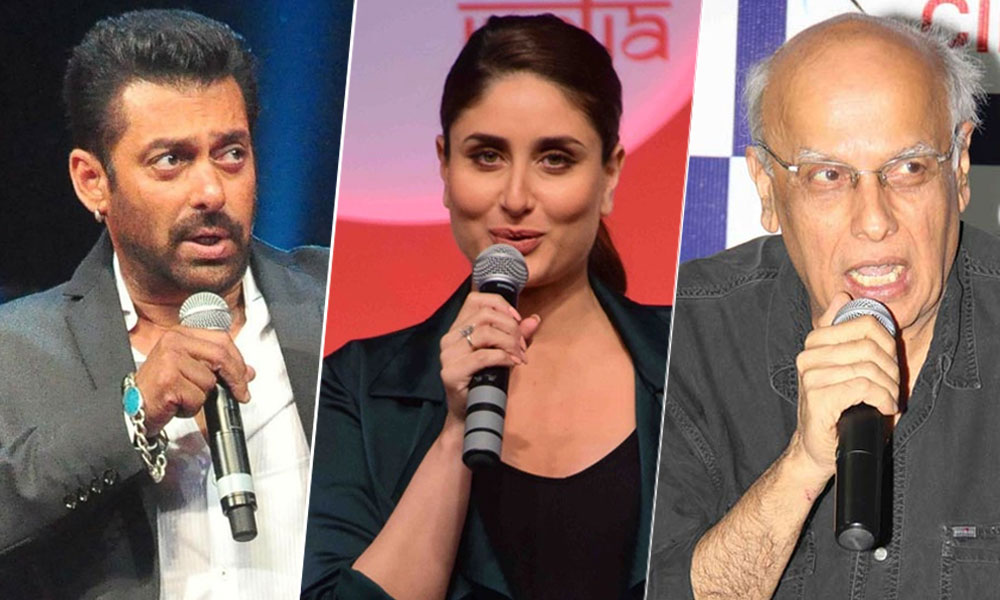 While the rest of tinsel town remained unsupportive towards Pakistan's entertainment fraternity, these icons dared to be different. See what they said about India's ban on Pakistani celebrities here.
Pakistani Celebrities Remain Silent While Bollywood Celebrities Unite to Support Indian Army
1) Salman Khan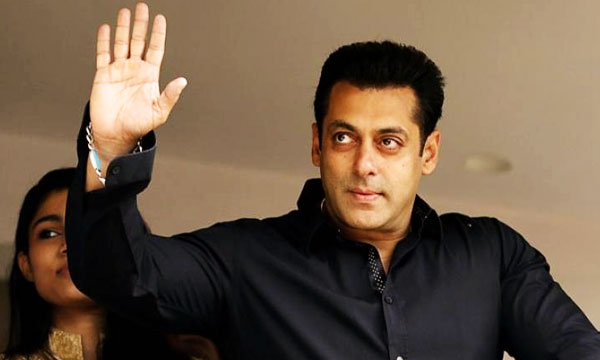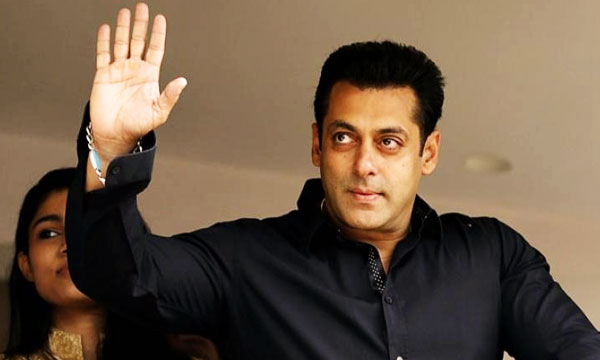 Apparently, Dabangg Khan didn't follow the league of remaining Bollywood luminaries and openly stated that Pakistani celebs working in India are not extremists neither do they belong to any terrorist party.
Talking at a press conference, Khan stated that, "Those who killed our soldiers in Uri were terrorists. Pakistani artistes are not terrorists".
Of course, he was badly bashed by Raj Thackeray who told Salman to leave India and work for Pakistan instead.
Watch Salman Khan's whole statement here.
2) Kareena Kapoor Khan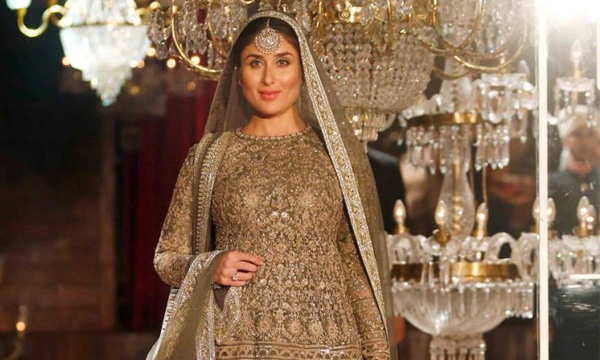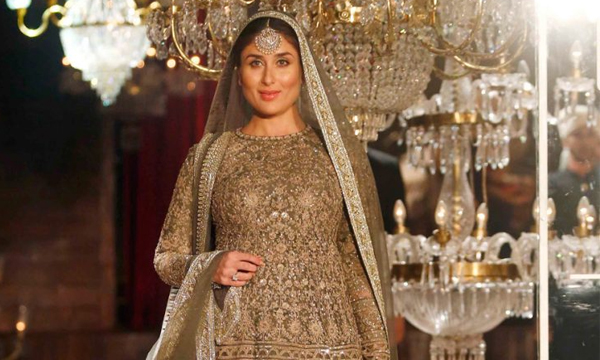 The mommy-to-be Kareena Kapoor Khan is flaunting her pregnancy glow all over B-town. Recently in light of the whole political hullabaloo, she made an impactful statement to  the Indian government that shocked the whole media.
"Don't provoke billions of Muslims living in India; they may turn against their own country too", Kapoor said.
It is obvious from her remark that she doesn't agree with the aggressive ways of her nation's government.
3) Om Puri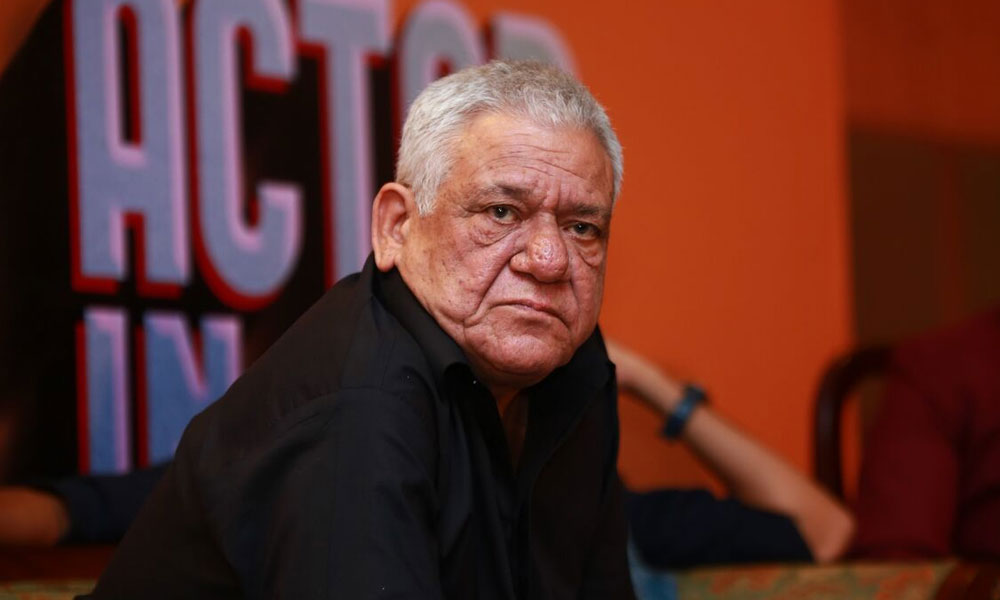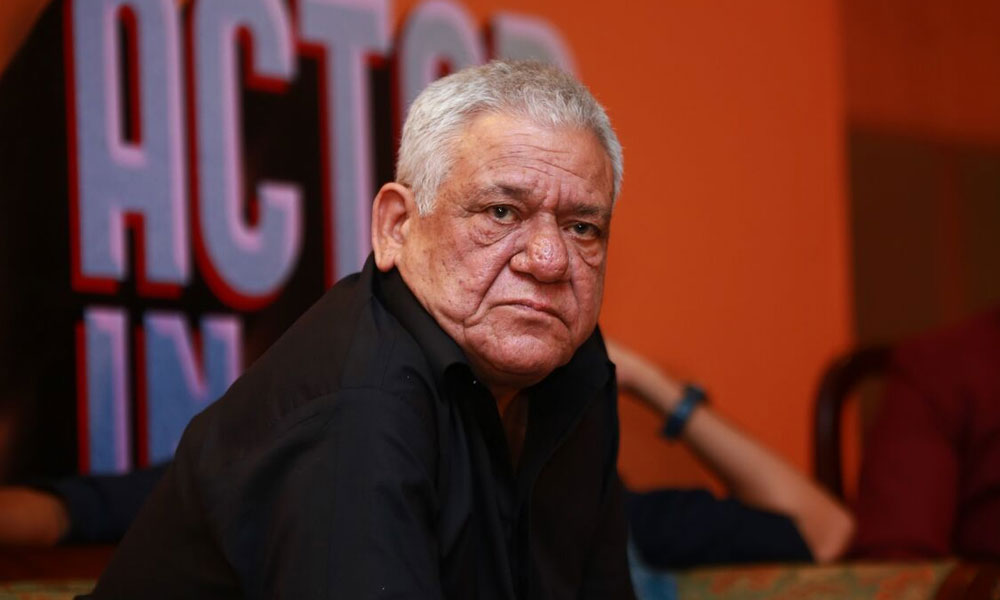 Recently, we saw Om Puri up and about promoting the blockbuster Pakistan movie, Actor In Law all over the country. It was evident that he had a blast travelling Pakistan with Fahad Mustafa and Mehwish Hayat.
Hence, Puri too slammed the ban on Pakistani celebrities in India and talked about the love he received while working across the border
" I have been to Pakistan six times and have met people from all strata. I have always received love and warmth. If the Pakistani actors leave the projects they are doing here in middle, then people in India (filmmakers) will also face financial loss. Hence, this is insignificant. The actors have not come here through any illegal way. They have the valid visa. But, if the government will ask them to leave, then it is different," he said to the media.
4) Mahesh Butt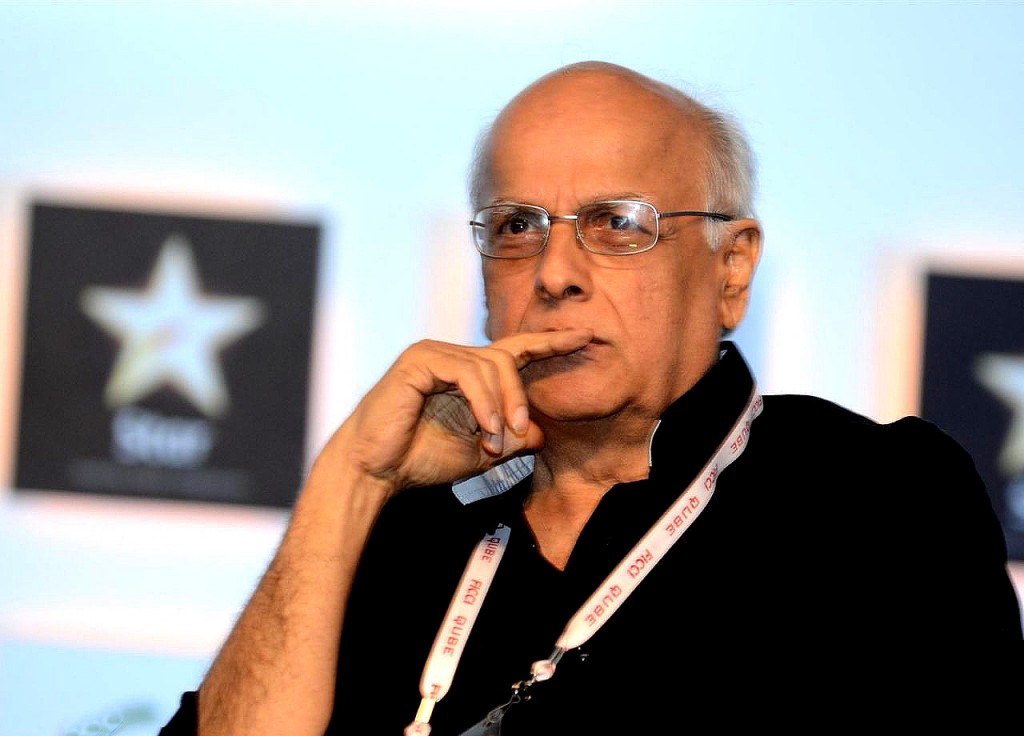 The veteran Indian producer and director Mahesh Butt have always supported the cross-border exchange of artists. He has roped in Pakistani stars like Meera, Imran Abbas, and Humayun Saeed in many of his movies.
He took to social media to stood up in support for Pakistani stars and said, "Eradicate terrorism, not negotiations and peace."
"Few militant elements should not be allowed to decide the future of peace-loving nations of both the countries", he said.
5) Naseeruddin Shah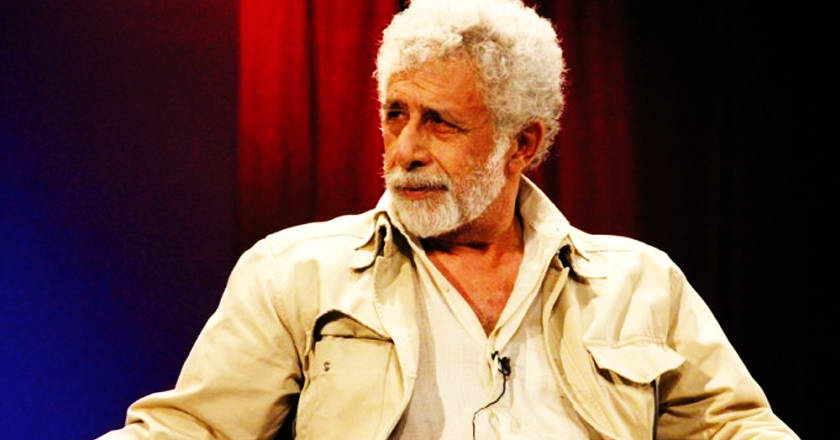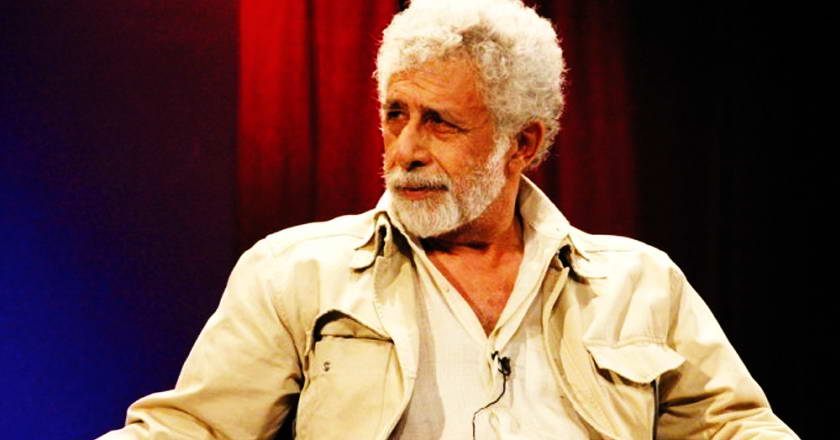 Bollywood's legendary actor, Naseeruddin Shah didn't shy away from speaking the truth and deemed it tragic that talent from Pakistan faces so much difficulties working in India.
"It is tragic that often-times performers from Pakistan are prevented from performing in this country. But they welcome us in Pakistan with open arms", he said. 
"I keep going to Pakistan because I feel it is very important to have a person-to-person contact. We can't afford to be swayed by all the political rhetoric. Politicians will change colors whenever it suits them", he added.
He totally won our hearts when he added, " They love me unconditionally in Pakistan. I feel very special in Pakistan."
6) Ayushmann Khurrana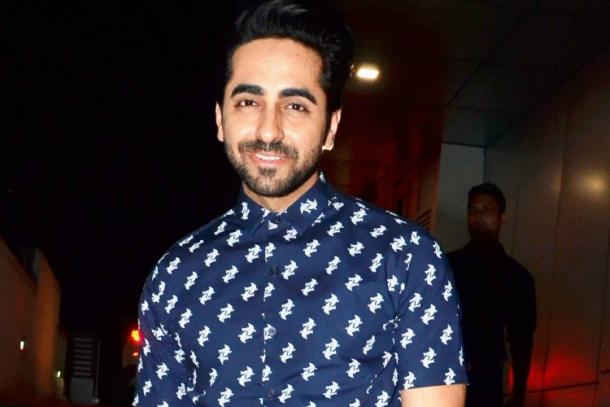 The rising star of the neighboring nation, Ayushmann Khurrana surprised us all by backing Pakistani celebrities.
In a statement, the Vicky Donor actor said, "I think of course we should attack the terrorists for sure but we should not attack the artists, that's about it".
We hope the list keeps growing! Let's see when the rest of Bollywood celebrities stand up for the stars from Pakistan.
Pakistanis React to Adnan Sami & Amitabh Bachchan's Support for the Indian Army
Stay tuned to Brandsyanrio for more updates!