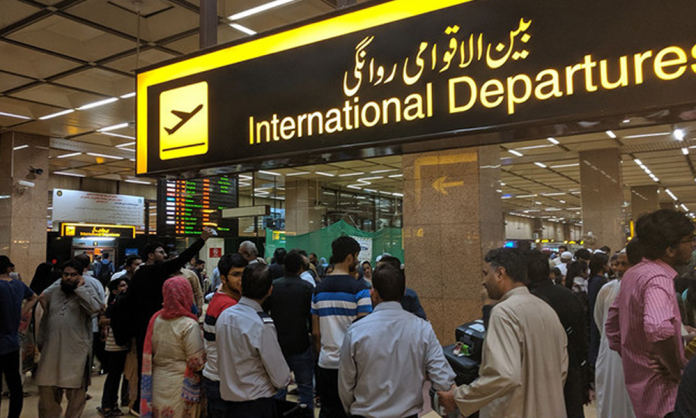 According to a report by the Bureau of Immigration and Overseas Employment, there are approximately 10 million Pakistanis living overseas.
Furthermore, the report states that most Pakistanis leave the country in order to escape unemployment and to find stable futures.
In the past 2 years, approximately 884000 individuals have left the country. Around 300,000 moved out in 2018 and 500,000 in 2019.
Furthermore, the report states that the individuals who moved for a better quality of life are skilled people which include engineers, doctors, and accountants.
Recently, engineers have been on top to leave Pakistan due to the lack of jobs and opportunities within the country.
Nayadaur reports that young doctors have stable futures abroad leaving the healthcare system in Pakistan in shambles and it needs to be fixed in order to retain these skilled doctors.
The report further indicated these individuals preferred moving out to Middle Eastern countries including Saudi Arabia, UAE, Oman, Bahrain and Qatar followed by Malaysia, Britain and the United States.
Moreover, according to the report,  the financial year of 2018-2019 saw $21.8 million in remittances sent to the country. It also notes that $74.7 million was dispatched as a foreign exchange by Pakistanis this year.
Stay tuned to Brandsynario for more news and updates.