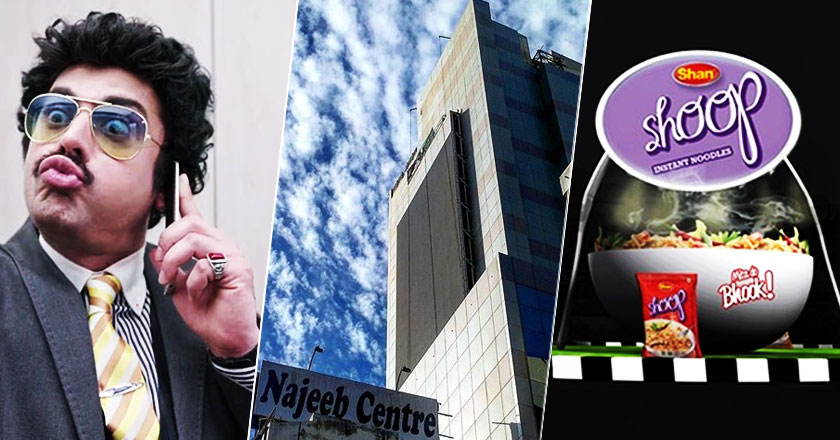 5,428 views
Pakistan is becoming more aware and modern in every aspect; whether it be the fashion industry, the movie industry or the automotive industry, the country has been advancing prosperously. Similarly, the world of media and advertising in Pakistan has also seen magnificent changes.
With every passing day, we see new experiments being conducted, new billboards making their way into town, and novel approaches being made to take the level a notch higher. In such an innovative, and challenging industry that competes interms of creativity, there are 5 creative advertisement methods that managed to stand out.
1. Digital OOH Adverts
Digital advertising is one of the latest trends in Pakistan. For those who cross Najeeb Centre, Allah Wali Chowrangi, Karachi, you must have noticed a gigantic screen located right above McDonalds. This was a very smart move because the daily traffic of that route is commendable. The road leads to the busy roads of Shara-e-Faisal, Tariq Road, Badurabadh, Sindhi Muslim, and other populated areas.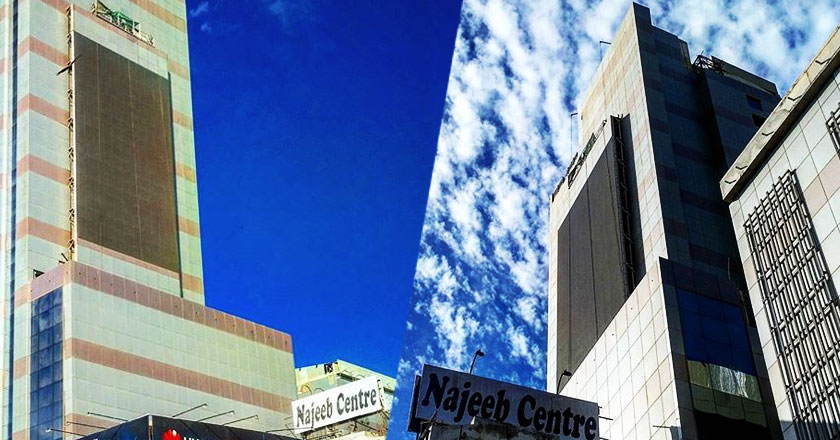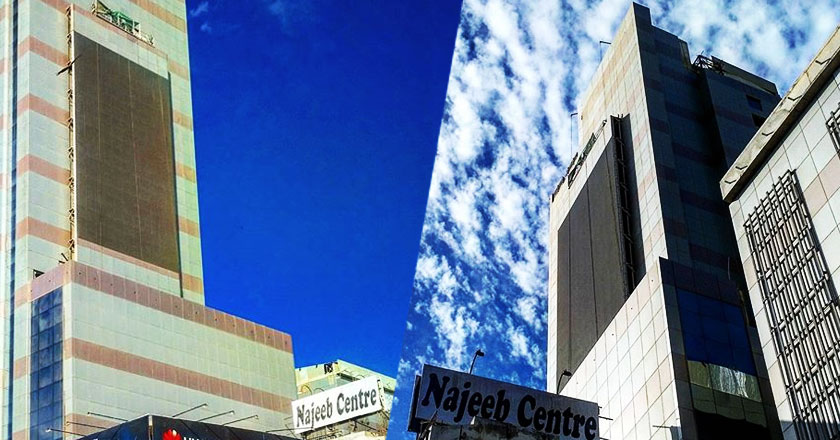 Secondly, interactive visuals attract more individuals than plain old billboards, even the ones in 3D. Every time someone passes by the screen, they tend to take at least one look at it to see what's trending. Lays Pakistan and Core Media took advantage of that, they used the screen smartly to advertise their new campaign #PassASmile.
https://www.youtube.com/watch?v=TDOuTuhK084
2. Digital Advertising on Billboards
Kinetic Pakistan did something similar like Lays Pakistan's ad for 15th Lux Style Awards held recently in August. The idea of roping in a celeb like Mahira Khan to wave and point at people, caught lots of attention.
For those who crossed by, it felt as if she were waving and smiling and pointing at them, which grabbed all the attention needed to get everyone engaged. That's not all, the best part about this advertisement method was the golden glitz and glamor that the 'aam awaam' got to be a part of.
3. Iconic Mascot Branding
People tend to remember only the important things they want to keep in their memories. You may not exactly remember what you did yesterday, but you do remember the highlights of it because those are the moments you want to remember the day by. Just like that, some brands create iconic mascots using popular celebrities as brand ambassadors.
One example of this is Oye Hoye, the brand which has introduced the chocolate boy Fawad Khan in a unique and never seen before avatar, 'Oochi'. Stimulus Productions and Soho Square have managed to bring a new version of Fawad on to the screens in the funniest way possible.
ICI Dulux Pakistan Innovative Visualizer App Packed with New Features
4. Outdoor Branding at Famous Locations
The definition of outdoor branding has changed in recent times, not only has the concept changed, the dynamics of advertisement with it has changed as well. We get to see colorful buildings with life-size ads, beautiful roundabouts covered with new displays every few days.
Shan Foods tackled something very interesting. Not too long ago at Sindhi Muslim (known for the food outlets) they changed the look of the plain and boring roundabout into something more eye catching.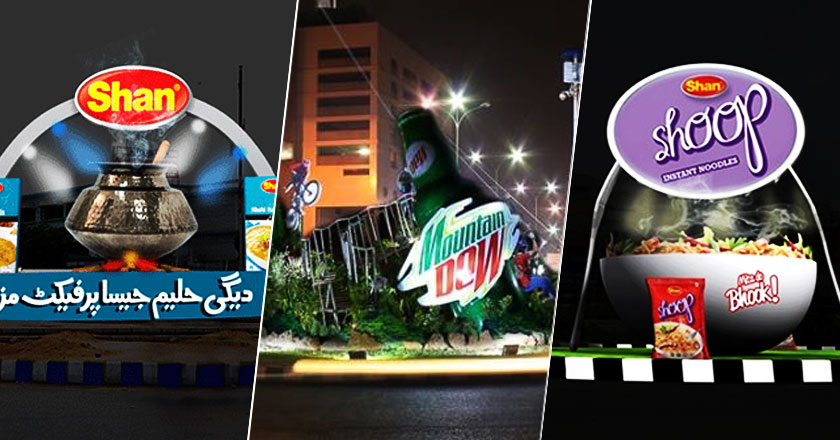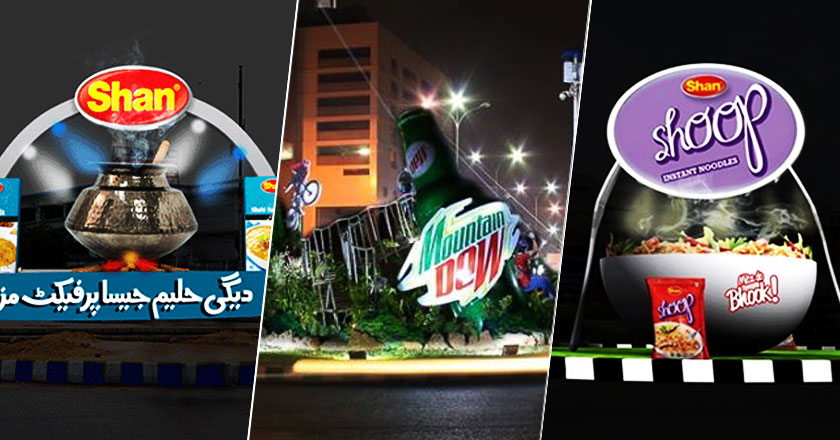 Known as a food brand, Shan's aim is to target the foodie audience, the location was a smart choice. Pepsi Pakisan and other companies have also done something like that to gain people's undivided attention.
5. Social Welfare Campaign Marketing
Recently, we saw many bus stops sporting Surf Excel ads, however, one of the unique features of branding was how the company was marketing its product while pitching in to help for a social cause. Karachi and Pakistan as a whole saw a new trend, Dewar-e-Mehrbani, which became viral in no time.
The concept of this cause is to share clothing items with those who are in need. So, Surf Excel decided to infuse this campaign with their marketing campaign and created a new strategy with the tagline 'Maded Ek Ibadat'.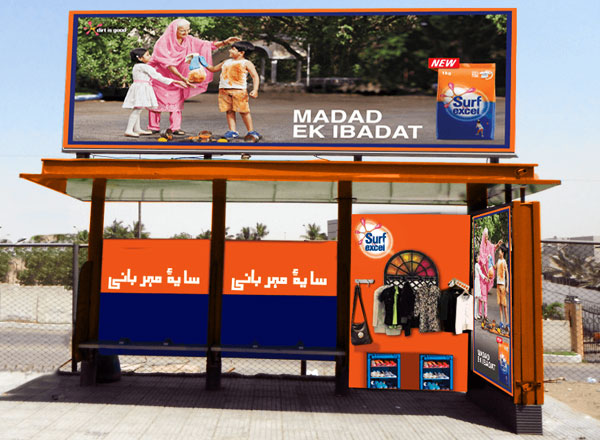 Which one these marketing campaigns attracted your attention? Let us know in the comments below & stay tuned to Brandsynario for more updates.