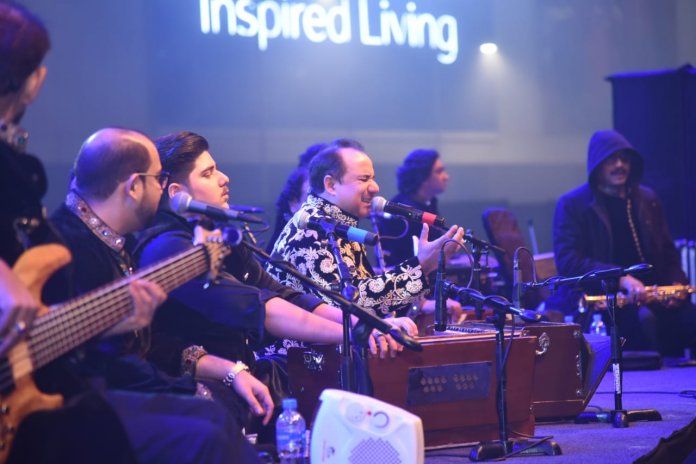 We bet you've seen Ustad Rahat Fateh Ali and #PSF19 taking over social media by storm. If you're one of the rare birds who don't know what it was all about, then we're going to give you a quick wrap up of the concert. It took place at Packages Mall on 21st December as part of the Packages Mall Shopping Festival. Here are our top 5 reasons about why this event was unforgettable.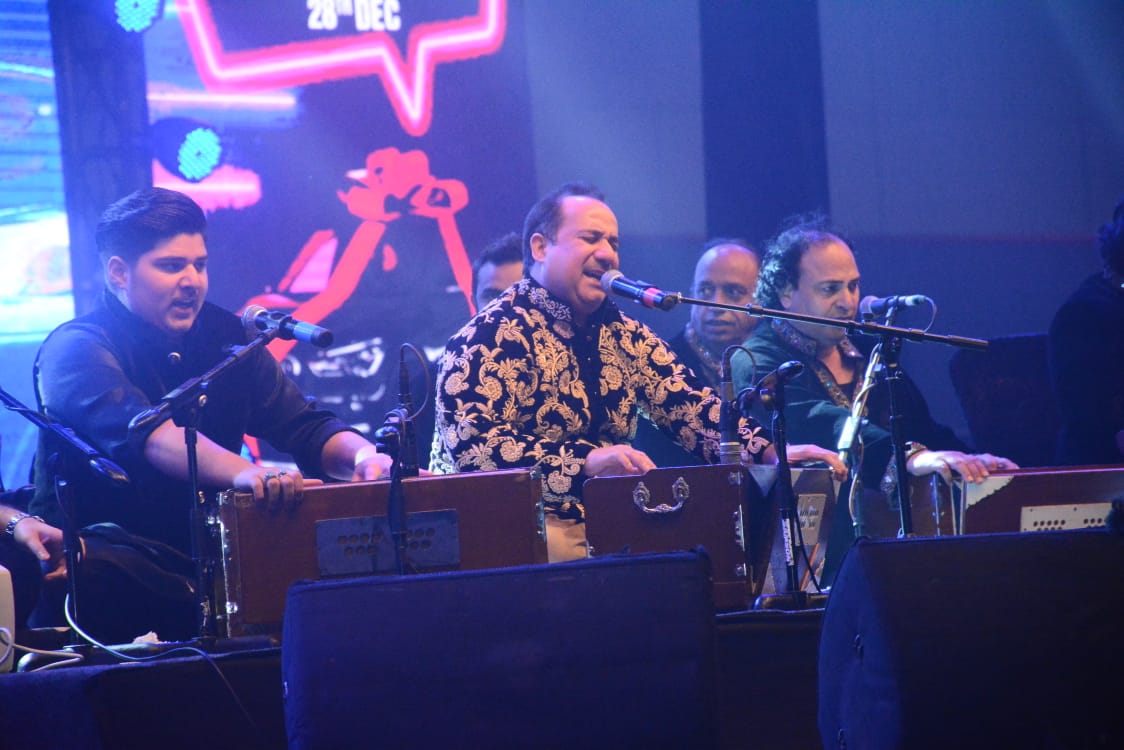 Let's be real, we've all hoped and prayed to witness Ustad Rahat Fateh Ali Khan perform LIVE. It was Packages Mall who actually gave that to us at the best time possible. Winters in Lahore are always our favorite and that paired with Rahat Sahab's vocals was just pure magic.
Packages Mall was the first to introduce the concept of LIVE concerts at a mall. This was definitely one of the biggest crowds we have seen attending a concert at a mall! What's great is that you can literally walk out right after shopping or enjoying a delicious meal at Packages and then walk right into the concert. How insanely cool is that?!
When it comes to providing a retail experience, no brand can beat Packages Mall to it. The mall has constantly been revolutionizing retail experience for customers be it via visual merchandising, the various areas they have already created within the mall (including the kids' area) or festivals like #PSF19. Packages Mall has now also officially become the first Pakistani mall to host a concert of this magnitude! Hopefully we'll get to see other brands jump on this bandwagon in the future.
Pacakges Mall actually gave shoppers an opportunity to win tickets to Ustad Rahat's concert! All one had to do was shop for more than PKR 10,000/- and you'd automatically be enlisted in #PSF19's daily as well as grand lucky draws. The concert tickets are not all that you can win though…Packages Mall is also giving away a BMW X-1 to winner of the grand lucky draw! MIND BLOWN?!! We can relate!
Ustad Rahat Fateh Ali Khan is not the only icon who will be performing as part of #PSF19. Packages Mall will also be hosting another concert on 27th December with Ali Sethi. If you haven't bought the tickets yet, we urge you to get them as soon as possible because we know they'd be bought sooner than soon!