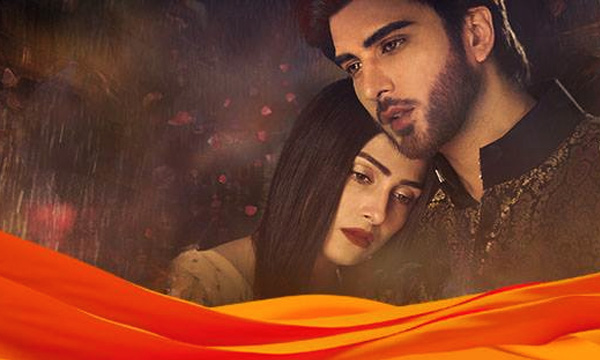 Yasir Nawaz's latest drama serial Tum Kon Piya has all the reasons to lead the rating charts on television. Urdu1's latest project but it has already become the talk of the town with its stellar cast, captivating promos, and intense story line.
Directed by Yasir Nawaz, the drama has been penned down by Maha Malik. The ensemble cast includes Ayeza Khan, Imran Abbas, Ali Abbas, Hina Bayat, Qavi Khan, Mehmood Akhtar and Shameen Khan.
Brandsynario recently got a chance to meet the cast during Tum Kon Piya's promo launch ceremony. Here are our 5 reasons why it will become impossible for everyone to ignore this drama on television.
Imran Abbas and Ayeza Khan's love story
The promos show the perfect on-screen chemistry between the beautiful Ayeza Khan and dashing Imran Abbas. The couple can definitely give a tough fight to Hamza Ali Abbasi and Maya Ali's on-going chemistry in Hum TV's Mann Mayal.
Tum Kon Piya coming soon only Urdu1Starring: Ayeza Khan, Imran Abbas, Qavi Khan sab, Hina Bayat, Mehmood Akhtar Sab, Azra Muhiuddin, Ali Abbas, Hira Tareen, Shameen Khan, Faria Sheikh & Yasir Shoro#TumKonPiya #ComingSoon #Urdu1

Posted by Tum Kon Piya on Wednesday, February 24, 2016
Ayeza Khan is a dutiful daughter in Tum Kon Piya and she is sure to win our hearts. Imran, on the other hand, has maintained his chocolate boy lookS. Together, the duo will certainly create the much needed on screen magic.
Maha Malik's emotional dialogues
Based on Maha Malik's best-selling novel, the promo proved her excellent command over her craft.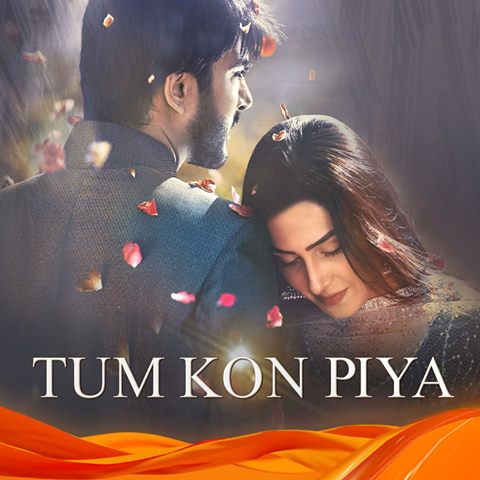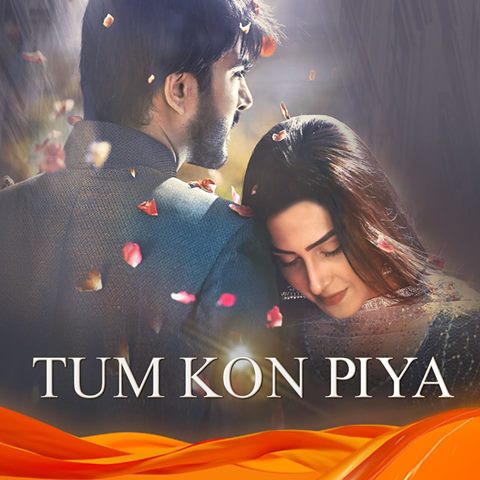 The drama director Yasir Nawaz, while praising the wonderful script of Maha Malik, said that the story was so touching that he decided to work on it.
"After giving a successful film when I decided to make a drama I got a lot of scripts from different production houses but the reason I opted for Maha Malik's story was that it was so real and looked like a tale from our own surrounding – and it was impossible for me to ignore it so I decided to make my serial on it," he said.
Rahat Fateh Ali Khan's heart touching rendition
The soulful rendition of ghazal maestro Rahat Fateh Ali Khan will leave you playing it on repeat.
Complete OST of Tum KOn Piya – Official video Tum Jane Nahi Ye Dard MeraYe Jaan Kar Bhi Anjaane HoAik Pal Yeah Lagay Apnay Ho TumAik Pal Yeah Lagay Beganay Ho

Posted by Tum Kon Piya on Sunday, March 20, 2016
"Rahat Fateh Ali Khan when shared the song on his official Facebook account it got around 1 million likes within few hours," said Abdullah Kadwani about the remarkable response the song received among the audience.
Yasir Nawaz's brilliant direction
Ace director Yasir Nawaz after giving a blockbuster film, Wrong Number, once again decided to return to small screen. While a lot of people are surprised by this move, the director has delightfully announced that television is his first love and he can't leave it for films.
In fact, his latest venture, Tum Kon Piya, is an excellent proof of his wonderful aesthetic. His filmmaking experience has been quite evident in this serial where he has brought cinematic beauty to the television screen.
From the selection of sets, unique camera angles to excellent dialogue delivery all are a testimony to the fact that he is a master of his craft and knows how to bring out the best in his team.
Ali Abbas – the surprise element of the drama
Last but not the least is our surprise element of the drama – Ali Abbas. He is an integral part of this love triangle. It is true that a lot of people are unaware of his presence in the serial but as his on-screen mother, Hina Bayat said that his presence would bring a big twist in the story.
"The promos have so far revealed only one side of the story and audience will be surprised when Ali Abbas' character is revealed in the plot," she said.
Ali Abbas is the son of legendary television actor Waseem Abbas and is new to the field. He has worked in a couple of plays including Mein Kamili, Zinda Dargor, and Kisay Chahoon but Tum Kon Piya will definitely be a major breakthrough in his career.
Tum Kon Piya will air from the 23rd of March only on Urdu 1.