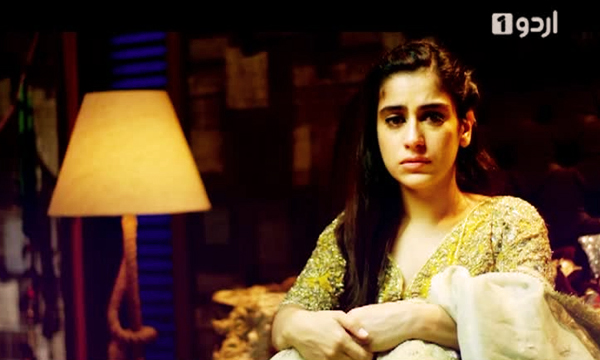 Inundated with regular, run-of-the-mill serials, the upcoming drama Be Aib on Urdu1 takes a different route offering all the optimum ingredients we've been looking for to keep us hooked to the screens.
With the cast as enchanting as Noor Hassan, Samina Peerzada, Alishba Yousaf, Maryam Ansari, Imran Aslam, Sheheryar Zaidi and Ismat Zaidi, Urdu1 has just hit the right cords and the glimpses of the show have left us awestruck and now we are downright anxious for the show to premier as soon as possible!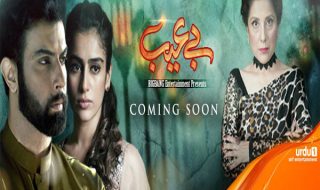 With that said, we give you our 5 reasons why Be Aib would actually be flawless:
1. CAPTIVATING STORY
Be Aib is the story of a woman (Samina Peerzada) and her obsession with perfection, which causes turmoil in her daughter's (Alishba Yousaf) life. As interesting as that sounds, the drama steps ahead from the premise of matriarchy and narrates the tale of a woman who spins the world of other people to get what she wants.
To see to what end her striving-for-perfection brings despair and if her daughter breaks through her rigid fantasies befalling her moment of reckoning; we'd have to wait for the drama to air.
Urdu1's fresh concoction, Be Aib promises love, drama, and rage.
2. CRISP DIALOGUES
What makes a drama all the more captivating is its genuinely crisp dialogues delivered flawlessly by the actors. The teasers tell us that, Be Aib with its fantastic script and superb acting performances will not just grab the interest of the audiences and bag praises but will be remembered for long.
So, our yearning for some powerful content has been appeased!
3. ALISHBA'S COMEBACK
Unlike her sister Syra, Alishba had taken a break from the limelight after she welcomed a baby girl. So, for those who missed her (that's all of us, eh?), it's good news that she's now making a comeback with Be Aib.
Debuting with Chand Pe Dastak, Alishba Yusuf became our instant favorite with Main Abdul Qadir Hoon and later featuring in Baraat series and the sequel of historic drama Tanhaiyaan.
Now that she is back to amaze us with her natural charm and innocent looks, we are just looking forward to how her life is spun around by her mother's ruthless antics and paying the price for her mother's arrogant demeanor.
4. SAMINA PEERZADA'S LOOK
While we have all seen Samina Peerzada playing helpless roles in the past, this show has that unique surprise element for you. Looking sharp and prim, the magnificent Samina Peerzada will be seen in a completely different role as her character adds more drama to her looks.
https://www.instagram.com/p/BGUD0T-st_J/?taken-by=saminapeerzada
https://www.instagram.com/p/BGqlM_sMt6H/?taken-by=saminapeerzada
She dons bold saris and makeup depicting the façade of a woman who is not just obsessed with perfection but is quite perfect herself in terms of beauty and attire.
5. New Couple in Town!
Besides the easy on the eyes cast, Be Aib brings Alishba Yousaf and Noor Hassan together for the first time to share the screen and for us, an opportunity to root for the cutest 'to-be' on-screen couple.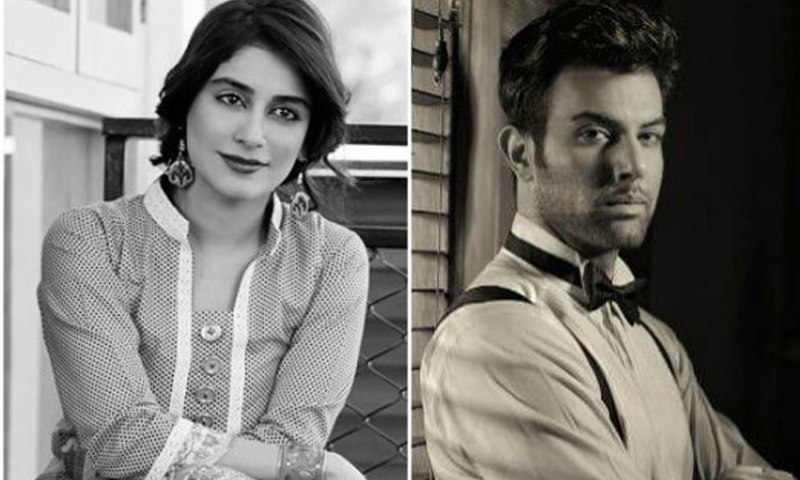 Written by Qaisera Hayat and directed by Ali Hassan, Be Aib is an insight into the lives of people who are never satisfied with their lives.
It teaches a lesson that people should accept what life brings to them instead of introducing their own twisted tactics that bring nothing but misfortune and misery to everyone.
Urdu1's Upcoming Dramas 'Be Aib' & 'Meher aur Meherban' Teaser Trailers Look Promising
Stay tuned to Brandsynario for more updates.