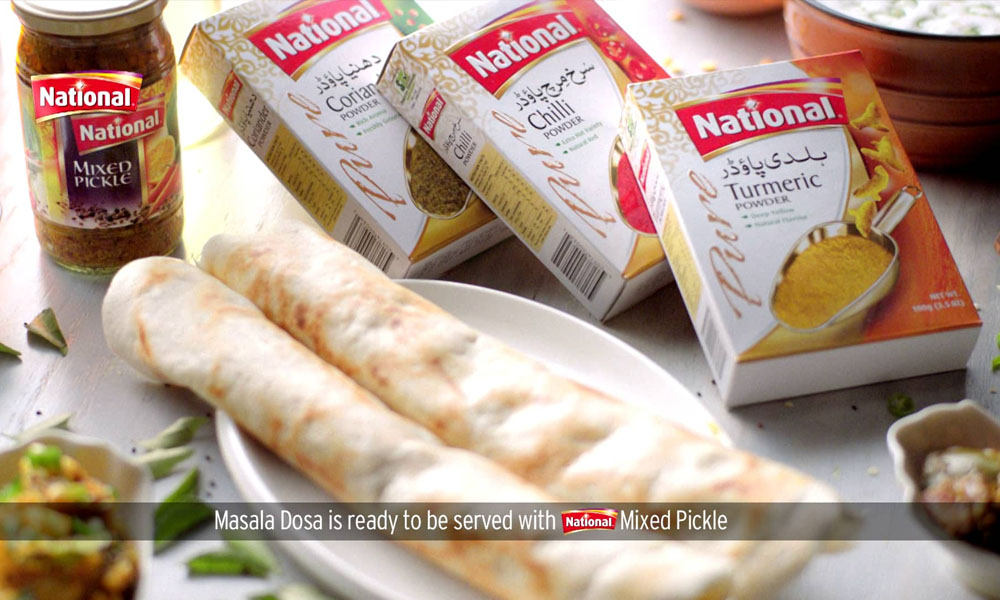 The most important meal of the day during Ramazan is undoubtedly Sehri. And so it has to be most nutritious meal along with being delicious as well. To survive the hot days of June in Pakistan while fasting, calls for a healthy yet quick to make Sehri/Pre-Dawn meal.
In an effort to make fasting hours of family members comfortable, women usually spend hours in the kitchen to prepare wholesome meals. With the weather being so hot, and time for Sehri so limited, it is difficult to prepare delicious meals that are also filling and wholesome.
God bless Chef Saadat for sharing with us his quick and extremely easy recipes that you can make for Sehri this Ramazan.
Pizza paratha Made Easy
If there's one thing that's necessary on the Sehri Dastarkhuan, it has to be a paratha. This quintessential part of our breakfast has gotten a face lift with the amalgamation of pizza with it. The oh so yummy and cheesy delight is one you can't resist having at Sehri. Look how easy it is. Just Marinate chicken pieces and get your paratha dough ready to rest in the fridge before you sleep. It will take just 5 minutes to cook chicken and get this pizza paratha ready for Sehri. Voila!!
I am so going to try it today.
Masala Dosa Made Easy
.com/embed/BgIxgiHV8AE" align="center" mode="normal" autoplay="yes"]
Dosa is your perfect fix to avoid flipping those parathas or rotis early morning. Just get that rice and daal batter ready in your fridge and spread it over a nonstick pan for the perfect thin and crisp Dosa. You can stuff it with kebabs, aaloo bhujia or any leftover bhunna salan for a non-veg option but this masala aaloo recipe is too good to be true.
Aaalo Bhujia
What's the world without aaloo ( potato) ?  The quickest food fix of all times has to be aaloo ki bhujia and what better can one can ask for. This easy to make recipe can be done whilst washing the dishes after iftaar or it can be cooked on another stove alongside cooking roti or parathas in Sehri. Achaari Aaloo bhujia will surely lift your Sehri menu.
Galawati Kebab 
If you're one of those persons who loves to eat kebab paratha at sehri, this Galawati kebab recipe is going to be a treat for you. To save the hassle I suggest marinating mince in a large quantity and store in smaller portions. Take out the frozen mince mixture and just fry it for Sehri. This is likely to be the most delicious and quick galawati kebabs recipe for a Scrumptious Sehri meal. I am eyeing this as the next big trick in my fridge.
Chicken Quesadilla
Finding it hard to make anything for fussy kids to feast this Ramazan? Worry no more as I have found this amazing and unique Chicken quesadilla recipe that packs the nutrition of grains and the goodness of cheese. A perfect Sehri meal for kids who loves everything cheesy.
Which recipe are you planning to try?