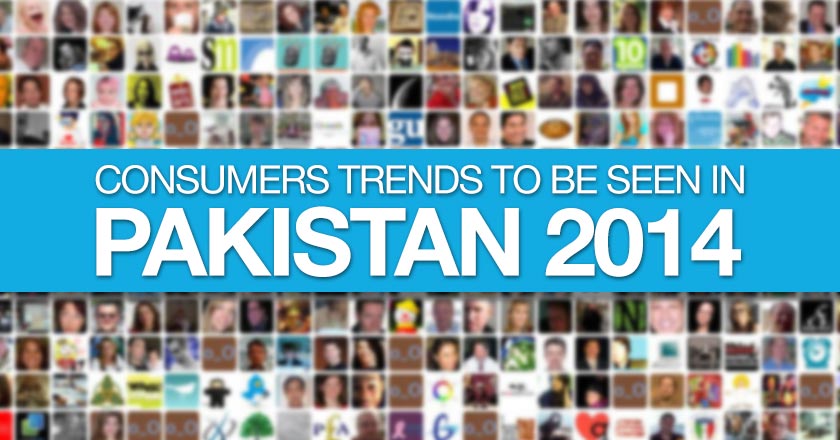 By Hassan Wasti
Despite financial challenges Pakistanis are embracing connected devices and the content that they offer. The past year, Pakistan saw an astounding increase in the number of internet users reaching upto 31 million.
Pakistan has shown that it has a huge demand when it comes to technology. Every minute there's one more house that gets closer to the digital world.
As we move into the new year we are bound to see a lot of changes in the way Pakistanis go about their everyday lives. We have rounded up few trends which have contributed to the shift in the way of living.
 1. Apps Change Society
The entertainment apps and mobile app industry has a huge demand and this high customer base has allowed countries like Pakistan achieve massive visibility in this world of software development.
Users today have a need to stay connected 24/7 and with apps like Viber and WhatsApp they have accomplished this desire. With 7% growth each year in app users in the country we have seen local service providers like Warid and Telenor coming out with their own social apps.
Other apps like Candy crush and Instagram are just few examples that are gaining immense popularity in Pakistan.
2. Internet Expected Everywhere
Just like the need for apps and mobile service, WiFi has become a basic necessity. We expect to see green signal whenever we switch on our cell phones.
Nonetheless,  just being connected does not do the trick, playing online games watching videos or downloading files is just as important as using simple phone for calls and messaging.
With the start of 2014 Indonesia made a big leap in this field by providing free WiFi to all its residents. It is now among the 57 countries that provide free WiFi through fiber optic technology.
With its 70% of the population comprising of people under the age of 30, the nation has finally compelled the telecom companies to introduce 3G technology across the country.
Pakistani youth show a high demand for WiFi connectivity and with a population of 190 million, the business activity is fast paced too. A recent survey conducted by Ansr.io showed that as on of 2103 there are 15 million active mobile internet users.
3. Smartphones Reduce the Digital Divide
West boarded the technology wagon a long time back along with Europe.
Recent times however show Asian markets becoming a major player in this field, last year Asia ranked as the Fastest growing smartphone continent with diverse customer base belonging to different social class.
The Ericsson survey highlighted smartphones as the go-to devices for countries like India and Pakistan in order to connect with the digital world.
Pakistan saw the growth of a local manufacturer Qmobile in 2013 which offered smartphones complete with specifications to customers at cheap prices. With 36% urban users and 64% rural users the market share is ever growing.
Same trend is followed in India with Micromax taking the technology to every village and city in efforts to get everyone connected. This practice has allowed users to interact on regular basis eliminating the digital divide that once existed in these countries.
As a result to these efforts Pakistan and India were named as the emerging markets for smartphones in the coming days.
4. Play, Pause, Resume Elsewhere
2013 was the year for television series and one way for fans to keep in touch with the latest episodes were to stream these shows online and watch them at their own timings.
On subways, in universities or at cafes, streamed videos gave an opportunity to the avid fans to keep up with the latest happenings of their favorite shows.
Tablets, after laptops have become the major device to view these shows as the viewership for these shows hit the roof.
Globally, 19 percent of total streamed TV and video time is spent on phones or tablets. Regardless of boundary restrictions this practice to view TV shows online ad free has become one of the hottest trend and is expected to grow with time.
5. Video on Command
Despite having numerous media choices, we are prone to watch what our friends recommend us to watch. The art of sharing videos over the internet has become an ongoing trend among people of all ages and culture.
Pakistan has 9 million users on Facebook and despite the ban 1.4 million on YouTube; this has given a boost to video sharing trend in the country.
Creating vines has given a new meaning to entertainment. Viral videos have also become popular among the Pakistani youth, it will be no surprise that in the coming days we will see this trend become a common practise.