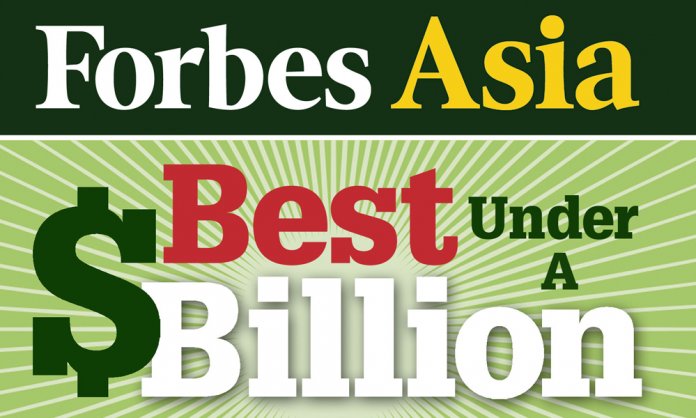 Good news for Pakistan, Forbes announced Asia's 'Best Under a Billion' list for 2017 and not just one but 5 companies from Pakistan have made it to the coveted list out of 200 firms.
The Pakistani Firms that Made it to Forbes list are: 
1. Agriauto Industries
The current market value for the company is $105 million.
2. Cherat Packaging
The polythene bag manufacturers have a market value of $64 million
3. Ferozsons Laboratories
It is the second time the pharma company was included in the list. Ferozsons grew almost 93 percent last year and the company is $102 million.
4. Ghandhara Industries

The company makes vehicles such as pickup, trucks, and buses. The current market value is $113 million.
5. Searle Company
Out of the 5 companies, Searle has the highest market share at $696 million.
However, as compared to last year, the number of companies have gone down, it was 7 companies previously that made it to the list.
Forbes compiles the list by the companies profitability and growth, only those which have an annual earning of less than $1 billion. Companies with issues in accounting, management and legal are not included. A total of almost 18,000 candidates were taken into consideration.
The winning list Forbes compiled includes 200 companies which had shown the best earning and growth result during the fiscal year and over a three-years period. However, not everyone can be added to the prestigious list, those firms earning less than $5 million are excluded.
Stay tuned to Brandsynario for latest news and updates.