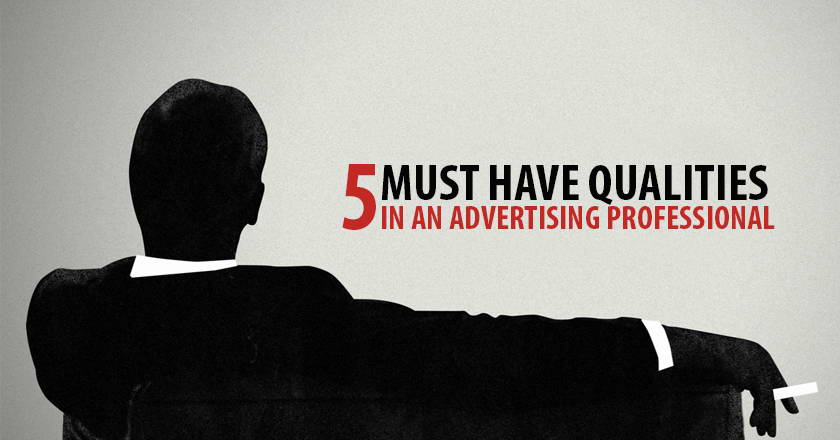 I still wonder how we are sold on the idea that Vitamins come in water, how 99.9% germs are killed no matter what the soap type or how a night fairness cream will act as a fairy godmother to unite you with the man of your dreams.
This is all magical for me and it all stems from one place – the creative minds sitting somewhere deep in the advertising agency of different companies in the wee hours of the morning having their Eureka moments when the rest of the world is fast asleep.
But then again not everyone is Don Draper in a "Mad" universe.
I am not afraid to speak for many when I say that it is a dream job for many fresh graduates. Advertising is the most exciting course for aspiring marketers who one day, plan to fabricate the same story or claim for some product.
But what do you need to be one of them? Who are these people anyway?
The perception involves a self-assured individual, dressed to the nines, carrying the latest gadgets, with a confident walk; the reality though, is what we set out to dig up.
See what leading advertisers have to say about it:

Imtisal Abbasi, Global Creative Director – Safeguard & COO, IAL Saatchi & Saatchi, highlights the following must have qualities in an aspiring marketing executive.
1. Reading, a Voracious Appetite for Reading
Nothing great comes out of watching something already thought out by someone else, it is completely different to be blown away by your very mind, and the world words create carries infinite possibilities. This is why movies can never replace books. Imagination and possessing it without any boundaries is what counts.
2. The Ability to be Overwhelmed with Life
No matter what age, excitement and openness to change and new experiences is essential for creativity. How will one every get inspired if they do not appreciate life itself? Awareness is also very important; not only does one have to know what is happening in their world but also in the world around them, that is the only way to optimize ingenuity.
3. Go Getter ATTITUDE
Nothing is the end of the world! The minute one stops using the word problem and instead talks about the opportunity, that's what the right attitude is all about. Making nothing into something is an art that can only be exercised with the right propensity towards things that come your way.
4. Degree Isn't Everything
"Yes, you can look at a background in terms of design and multimedia, but at the end of the day. You know I did not start out as a creative; I wanted to study physics and play cricket, for whatever my creativity is worth", says Imtisal Abbasi
Books may ease your entry into an organization but then the real story starts when you decide to let one's passion dictate their work. The real test for anyone comes when a real client comes in with an expectation to be "wowed" into silence.
Zohra Yousuf, Executive Creative Director – Spectrum Y&R, shares Imtisal's opinion as far as education goes;
"People come who are not from formal institute, like Indus Valley, Karachi School of Art or student of Mass Communication but they have done very well so it's not necessary that we choose according to education qualification."
5. Original Thinking
People uninfluenced by the trends, non-conformists who like to think out of the box pave a way for ideas that make us proud globally.
Creativity is not mathematics; in advertising, passion overrules education. The urge to excel and impress, pursued with a thirst to learn is what makes one fit for the advertising world.
What qualities, in your opinion, makes a person a good marketer? Tell us in the comments below:
Contributed by Saman Wasae.